'Grey's Anatomy': Arizona Robbins Had a Prosthetic Leg for 141 Episodes, but Jessica Capshaw Only Wore It 1 Time
Grey's Anatomy fans never forget the horrific plane crash in season 8 that resulted in Lexie Grey (Chyler Leigh) and Mark Sloan's (Eric Dane) deaths. Although it didn't happen immediately, Arizona Robbins (Jessica Capshaw) lost her leg because of the accident. 
From season 9 through season 14, when Capshaw left the series, Arizona had a prosthetic leg. Oddly enough, the actor only had to wear it one time in the 141 episodes that her character had it on.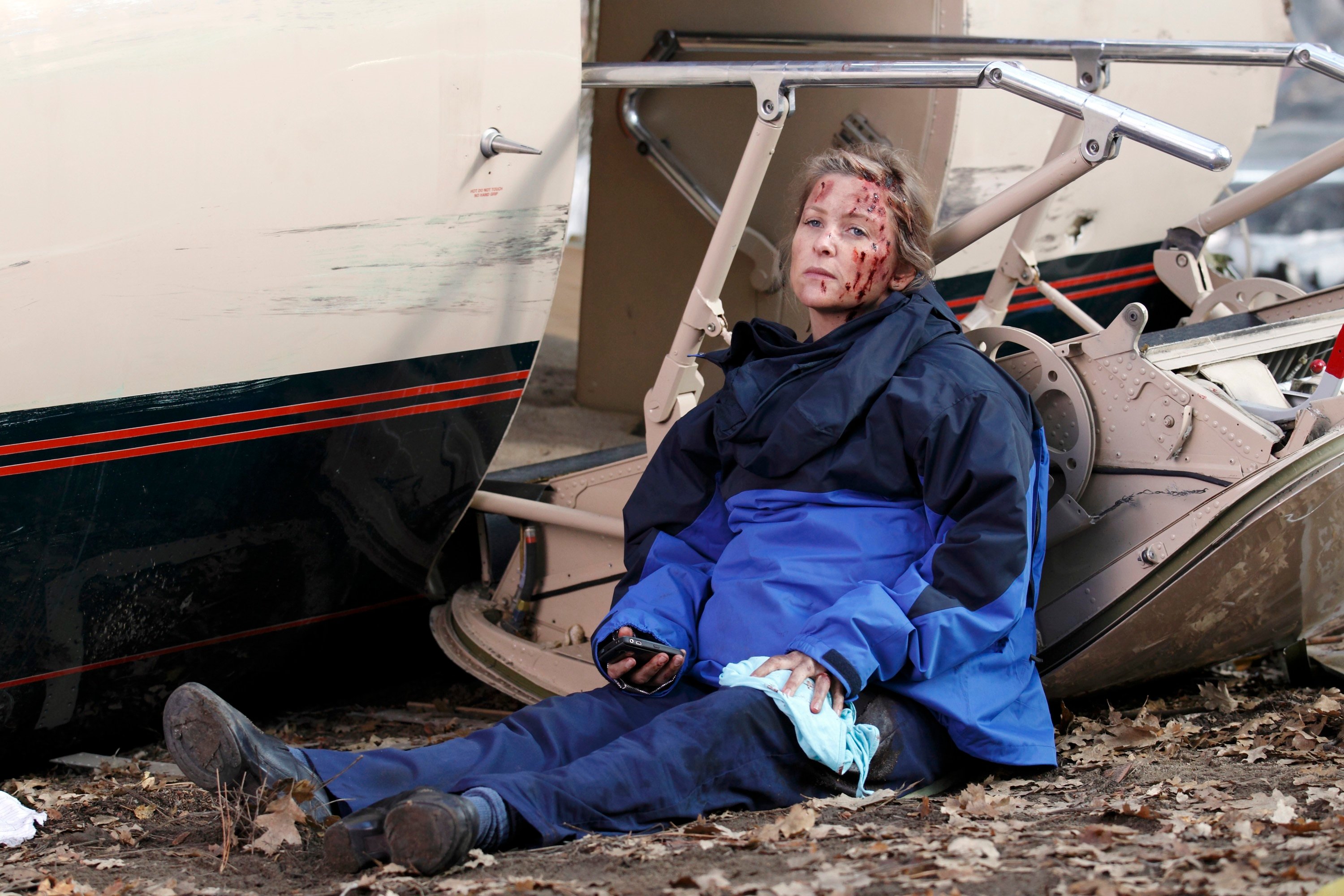 'Grey's Anatomy': Jessica Capshaw's character, Arizona Robbins, had a mostly real prosthetic leg
After the plane crash in season 8, Arizona developed a life-threatening infection in her leg. She was adamantly against the surgeons amputating her leg. However, when her condition worsened, Callie had to choose between saving Arizona's life or cutting off her leg. After surgery, it took Arizona a very long time to come to terms with the loss of her leg. 
In season 9, episode 4, she finally agreed to go to the hospital to get fitted for a prosthetic leg. The Grey's Anatomy team hired A Step Ahead Prosthetics to create the "realistic-looking, high-heeled transfemoral prosthesis" for Arizona.
The medical lab designed and built a special prop leg with a harness for a non-amputee. It was built from a cast of Capshaw's upper thigh, and the technicians used real prosthetic components to make it. The prop was covered with a silicone skin color matching Capshaw's skin tones. Although the doctor fits Arizona for the leg in episode 4, she did not use the specialized prop until episode 18.
Capshaw only wore the prosthetic leg one time on 'Grey's Anatomy'
In a recent Grey's Anatomy reunion on Stars in the House, Capshaw made a guest appearance. The hosts asked her the same question that many fans have asked, "What was it like filming with a prosthetic leg?" Her response was surprising. 
"So, this was a common question," Capshaw began. "What was confusing was that I wasn't actually filming with a prosthetic. We only shot with a prosthetic when we shot Arizona without her pants on. I didn't film with a prosthetic very much." 
Throughout the six seasons, there were only a handful of times where fans saw Capshaw's prosthetic leg. Most of the time, she wasn't wearing it. 
"It was a green screen," she added. "It was a lot of CGI. I filmed with a prosthetic once. I tied my leg behind my back and then tied a prosthetic leg on."
Will Capshaw ever return to the long-running series?
During the reunion show, Camilla Luddington discussed the future storyline of her character, Jo Wilson. The surgeon is thinking about switching fields into pediatrics. 
"It's already been teased," Luddington told the panel. "But she's thinking about changing to being an OB. So that's going to be a pretty big storyline for her. I'm ready for my pink scrubs. And maybe Capshaw can come back."
"You're never ready for the pink scrubs!" Capshaw replied.
The actor didn't indicate whether she would come back to the show, but fans hoped she does. It would be the perfect storyline for her to make a guest appearance.
Grey's Anatomy Season 17 returns on March 4, 2021, at 9 p.m. EST.