'Grey's Anatomy': Arizona Robbins Went From 3-Episode Character to Series Staple
If there is one thing that Grey's Anatomy is known for, it is the outstanding character list that has come up over the years. Whether you have loved them or hated them, they were all perfect for the roles that they provided at the time. However, some had more of a positive impact than you may realize.
For instance, Arizona Robbins was originally supposed to heelie in and out of the set, but she made such an impact that she became the series staple for a while.
Jessica Capshaw is a fan favorite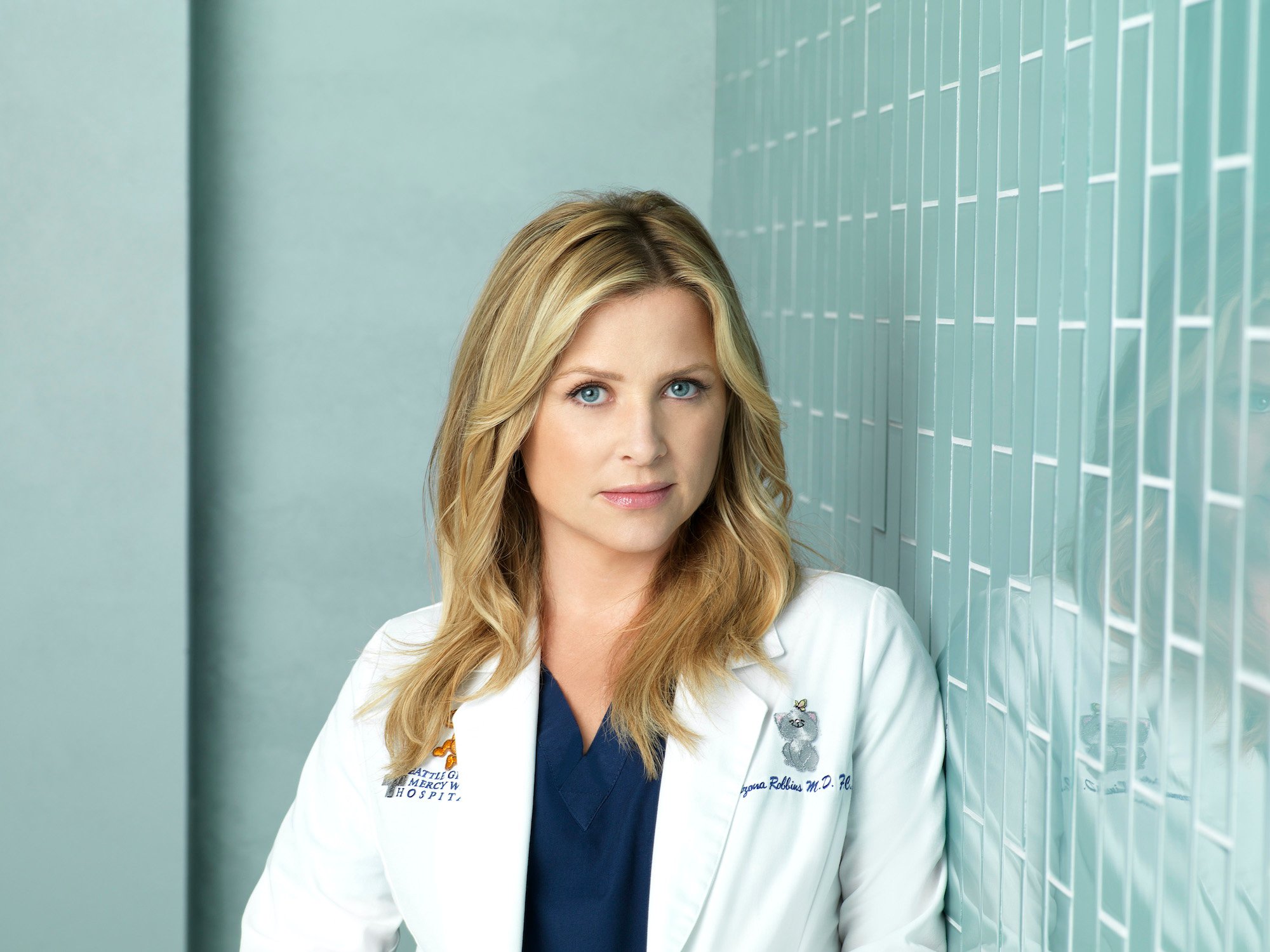 Arizona Robbins, played by Capshaw, was a character on Grey's Anatomy for 10 seasons. Her storylines ranged from being in an openly gay relationship with Callie Torres (Sara Ramirez) to dealing with a leg amputation following the tragic plane crash that killed Mark Sloan (Eric Dane) and Lexie Grey (Chyler Leigh), traumatizing Christina (Sandra Oh), Derek (Patrick Dempsey), and Meredith (Ellen Pompeo).
During her time we fell in love with the "Good man in a storm" persona that was her character. We laughed with her, admired her, and cried when she cried. It is perhaps her backstory that appeals to most. She was the original military-raised child, named Arizona because of her grandfather who died during Pearl Harbor on the Arizona.
She was raised with strict values and portrays herself as someone who is fully accepted as a lesbian by her family and friends as long as she could assure her father that she was 'still who he raised her to be.'
Jessica Capshaw made quite the impression as Arizona Robbins
According to Ranker, Capshaw was originally supposed to come in as Arizona for just three episodes as a peds surgeon in season 3. However, as soon as she lit up the set with her cute smile, kissing Callie in the ladies' rooms of Joe's, she was an instant success.
After a short time off the set, Arizona made her return and the rest is history. The next time we have the pleasure of seeing her, she heelies in as a replacement pediatric surgeon, speaks with Miranda Bailey (Chandra Wilson), and heelies away leaving Bailey gaping after her. The fans loved it and immediately, her mark was made on Seattle Grace Hospital.
Overall, Arizona ended up sticking around for more than 200 episodes and even though she left in season 14, she is still someone that the LGBTQ community loves. A fact that some find comical since Arizona was never supposed to become the character she ended up being.
Where did Arizona go?
Arizona ended up in a nasty custody battle with Torres. Torres wanted to go to New York with her girlfriend Penny after a nasty split with Arizona, who cheated. Callie wanted to take her daughter, Sofia Robbin Sloan Torres (Eva Ariel Binder), who Arizona helped to raise with her.
In the end, Sofia does go to New York with Callie but returns later to live with Arizona. Eventually, Sofia once again wants to return to Callie. Arizona has been talking with Callie and the two are once again on good terms. It is implied that Torres is single. Arizona admits that she smiles when Callie sends a message to her.
Arizona leaves Grey Sloan Memorial Hospital to move to New York with Sofia and Callie, presumably to renew her relationship with Torres.
The truth is, Arizona left the show because writers really were not sure what more they could do with her character. Most fans were upset when Callie and Arizona split up, so finding a new love would have been hard. There were also numerous characters on the set, which made it hard for everyone to get screen time.
In the end, and though we miss Capshaw's smiling face and lovable character, we still like knowing that she left to go in search of Callie.
Related: 'Grey's Anatomy': The Important Lessons Sara Ramirez Learned While Playing Callie Torres