'Grey's Anatomy': Basically Everyone Saw That Amelink Twist Coming
Romance and relationships are typically major parts of any season of Grey's Anatomy.
The show has had more than its share of couples during its 17 season run. One of those couples is Amelia and Link, referred to by fans as "Amelink." This season, the show had a shocking end in store for the couple, but some fans weren't so shocked. Let's take a closer look at the Amelink twist in the season finale, how some fans saw it coming, and what's next for the duo. 
What happened between Amelia and Link on the season 17 finale of 'Grey's Anatomy'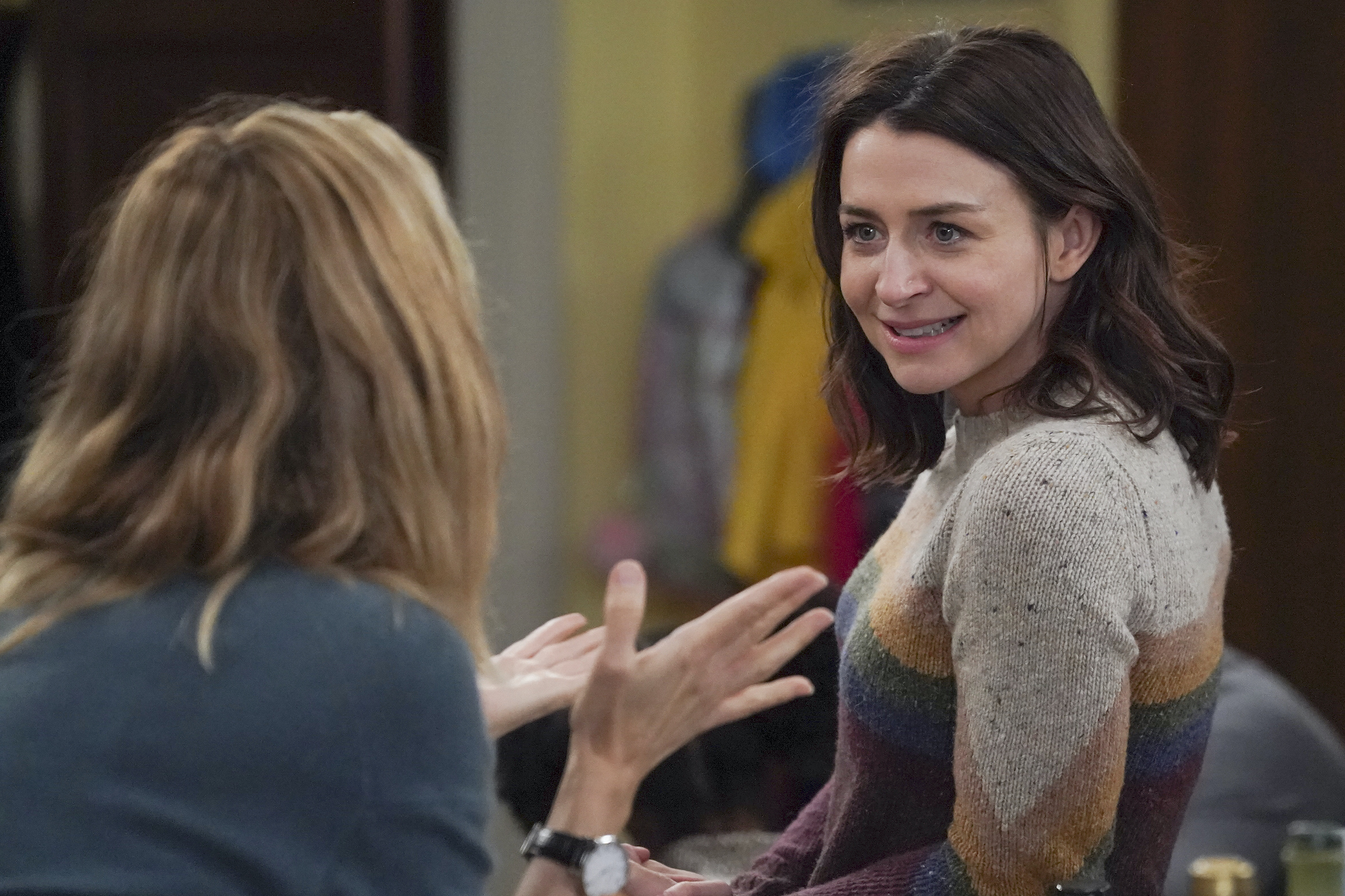 According to Hollywood Life, Link took the opportunity to propose to Amelia on the beach, telling her, "You challenge me, you thrill me, you impress the hell out of me." It's quite a romantic gesture, and it's inspired in part by Link seeing Meredith's children and deciding what kind of future he wants. For fans of the show, it seemed like one of those storybook endings you hear about in fairy tales.
Alas, this tale had no fairy tale ending. 
After Link's impassioned proposal, Amelia is rendered speechless. It was a shocking moment for not just the audience, but also for her. Unable to come up with a decent response, she walks away silently. Her tacit rejection left Link despondent. 
It's a brutal moment between a couple everyone was rooting for. While it was certainly a twist, some viewers actually saw it coming. 
Everyone saw that Amelink twist coming
Fans of the show took to Reddit to talk about the twist, with the original poster asking, "Did anyone else absolutely hate how season 17 ended?" adding that the Amelink breakup "killed the whole episode just for the sake of having a shocking moment." 
Another fan was pragmatic about the turn, saying others should have anticipated a break: 
"To be honest I don't understand why so many people are so shocked/upset. I am Amelink fan from their first scene but it is a drama show and it was predictable they will have drama in the finale, it's their turn."
Yet another agreed: 
"I mean it was a long [time] comming [sic]…after Link made that comment about not being able to handle her drama I knew it was going to make her be hesitant to commit."
And finally, one fan said that the couple's love had an expiration date: 
"Amelink was a ticking time bomb. Realistically, Linc should have been the one to flame out of the relationship, but the writers are so committed to lovesick boyfriends that they did what they did instead."
It's clear that while this wasn't a positive development, it shouldn't have been unexpected. Now Grey's fans are left to pick up the pieces and see what happens next season. 
What's next for Amelink?
Grey's Anatomy has a formula. It's a formula the show can sometimes deviate from, but a formula nonetheless. Their seasons typically end on either a wonderfully positive or horribly negative note. With season 17, it seems as though the show split the difference. It was up to Amelia and Link to take the hit to prevent a completely happy ending. 
So where does the couple go from here? It's possible they get back together – that's not unheard of in the show's history. For one example of a couple reuniting, look no further than Izzie and Alex. Those two broke up only to remarry later.
The best part of the show, at least for fans of it, is that it seems to extend on forever. Heading into its 18th season, it doesn't show any signs of slowing down. That means that fans of Amelink may have more than enough time to see them get back into a relationship.