'Grey's Anatomy' Fans Are Begging To See an Episode Focused on This 1 Minor Character's Life in Season 17
'Grey's Anatomy' fans hope to see the writers cover the life and back story of this 1 minor character who has been on the show since season 1.
Over 16 seasons, Grey's Anatomy fans have delved deeper into the lives of Meredith Grey (Ellen Pompeo), Miranda Bailey (Chandra Wilson), and Richard Webber (James Pickkens Jr.). Of course, viewers have watched various other characters come and go. However, one minor character has been on the show for all 17 seasons that fans are begging to see a backstory for.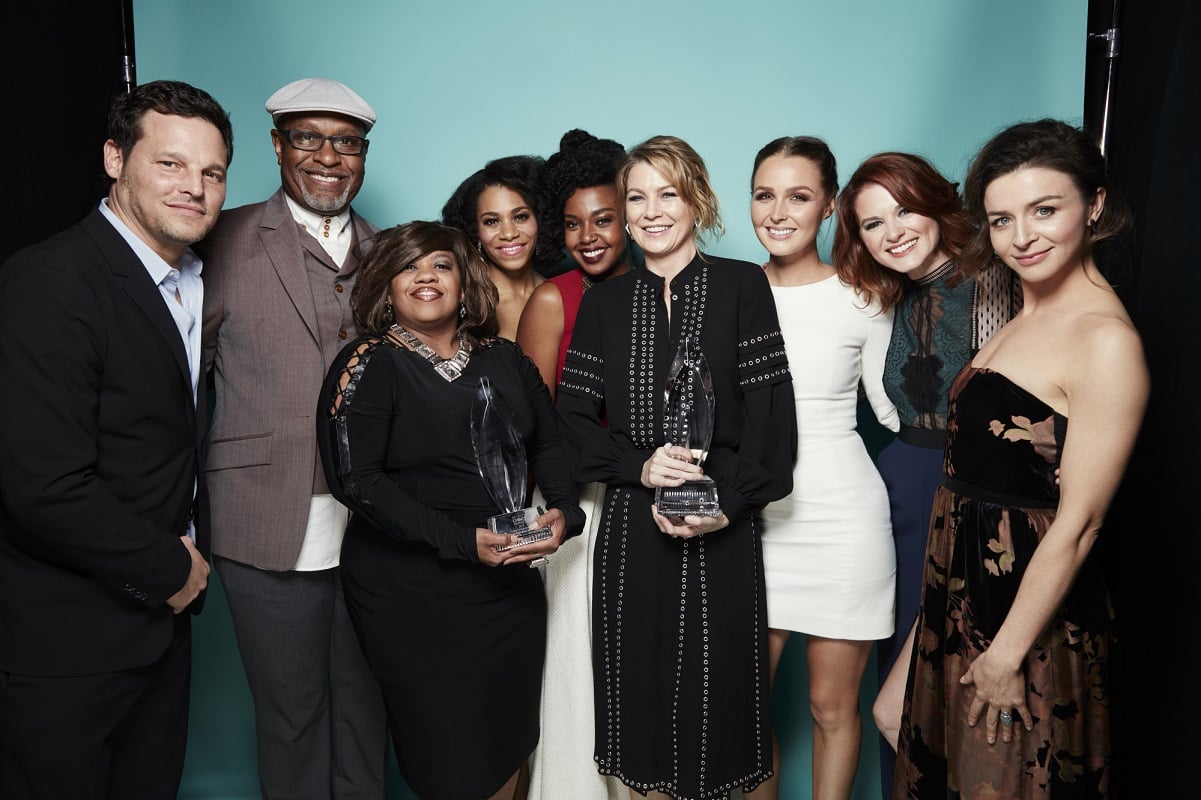 What will happen in 'Grey's Anatomy' Season 17?
When Grey's Anatomy returns on Nov. 12, 2020, fans will see how the doctors and nurses at Grey Sloan Memorial Hospital deal with the coronavirus (COVID-19) pandemic. 
"We're going to address this pandemic for sure," showrunner Krista Vernoff said during a recent Television Academy panel. "There's no way to be a long-running medical show and not do the medical story of our lifetimes."
Giacomo Gianniotti, who portrays Andrew DeLuca, also offered some insight into what this season will hold. He explained that the season would pick up about a month and a half into the pandemic, and it won't pick up where it left off. 
"I'm just speculating at this point," Gianniotti told Entertainment Tonight. "All the writers and producers have said they're really interested in telling the stories of everything that has been going on with the Black Lives Matter movement during this time and it's certainly something that, whether it's the first episode or the second… they're very interested in telling people those stories."
Fans want to see more of Nurse BokHee
In almost every surgery on Grey's Anatomy, you might have noticed the same scrub nurse. Her name is BokHee (Kathy C. An), and she hardly ever speaks but has been in every season of the long-running medical drama. 
"When will Bokhee An have an episode around her?!" one fan asked on Twitter. "I think it is about time!!!"
Fans continually request to see a storyline around the quiet nurse. They point out that she sees and hears everything that goes on in the operating room and must know so much. 
"She really is THE BEST Scrub NURSE on the show!!" another fan tweeted. "For someone who barely talks, presence is always evident. She's a powerful character, and I love her on there!"
Who is Scrub Nurse BokHee on 'Grey's Anatomy'?
Bokhee isn't a leading cast member and was uncredited until a recent episode because she typically has no lines. An is a scrub nurse in real life and continues to work on open-heart surgeries in Los Angeles, California, according to Grey's Anatomy Fandom.
Nurse BokHee appears in every season of Grey's Anatomy for a total of 257 episodes, according to IMDb. She also appeared in Private Practice when she assisted during Erica Warner's surgery at Seattle Grace Mercy West Hospital. The nurse also managed to make it through every round of firing during the merger with Mercy West.
An's character is Amelia Shepherd's (Caterina Scorsone) favorite scrub nurse. She also assisted Cristina Yang (Sandra Oh) while she was opening on Derek Shepherd (Patrick Dempsey) during the shooting in season six.