'Grey's Anatomy': Behind-the-Scenes Photo Has Fans Asking 'Where's Leo?'
Grey's Anatomy premiered more than a decade ago and has maintained its large loyal following for 17 seasons.
The show recently got renewed for one more season, and fans couldn't be happier. Many viewers thought Meredith Grey's condition with coronavirus (COVID_19) could be the kiss of death for the beloved series, but it seems the writers have even more in store for their fans.
Some fans found a behind-the-scenes photo of the show's children and can't help but gush over the cuteness in the picture. However, one notable child is missing that has fans asking, "where is Leo?"
Season 17 of 'Grey's Anatomy' tackled some serious issues
Season 16 of Grey's Anatomy left fans in a major cliffhanger as it was cut short due to the pandemic. Owen discovered that Teddy was cheating on him while they were planning to get married. Doctors at Grey Sloan Memorial also fought hard to find out what was wrong with Dr. Richard Webber.
Webber had been hallucinating and suffering from forgetfulness. He had also gotten numb and sensitive to touch. They, however, found out that Webber's hip replacement metal was the problem, much to Andrew De Luca's frustration from having insisted so.
Season 16 of the cult series had to end four episodes shorter than planned because of the necessary precautions of COVID-19. When the show returned, the doctors at Grey Sloan Memorial Hospital worked day and night to save lives and fight the pandemic.
Unable to deal with the tragic loss of her patients, Meredith began overworking herself. When De Luca eventually convinced her to go home, she fainted in the parking lot, and viewers learned that Meredith had coronavirus. Throughout the season, Meredith has been in a coma fighting for her life.
The show has been renewed for another season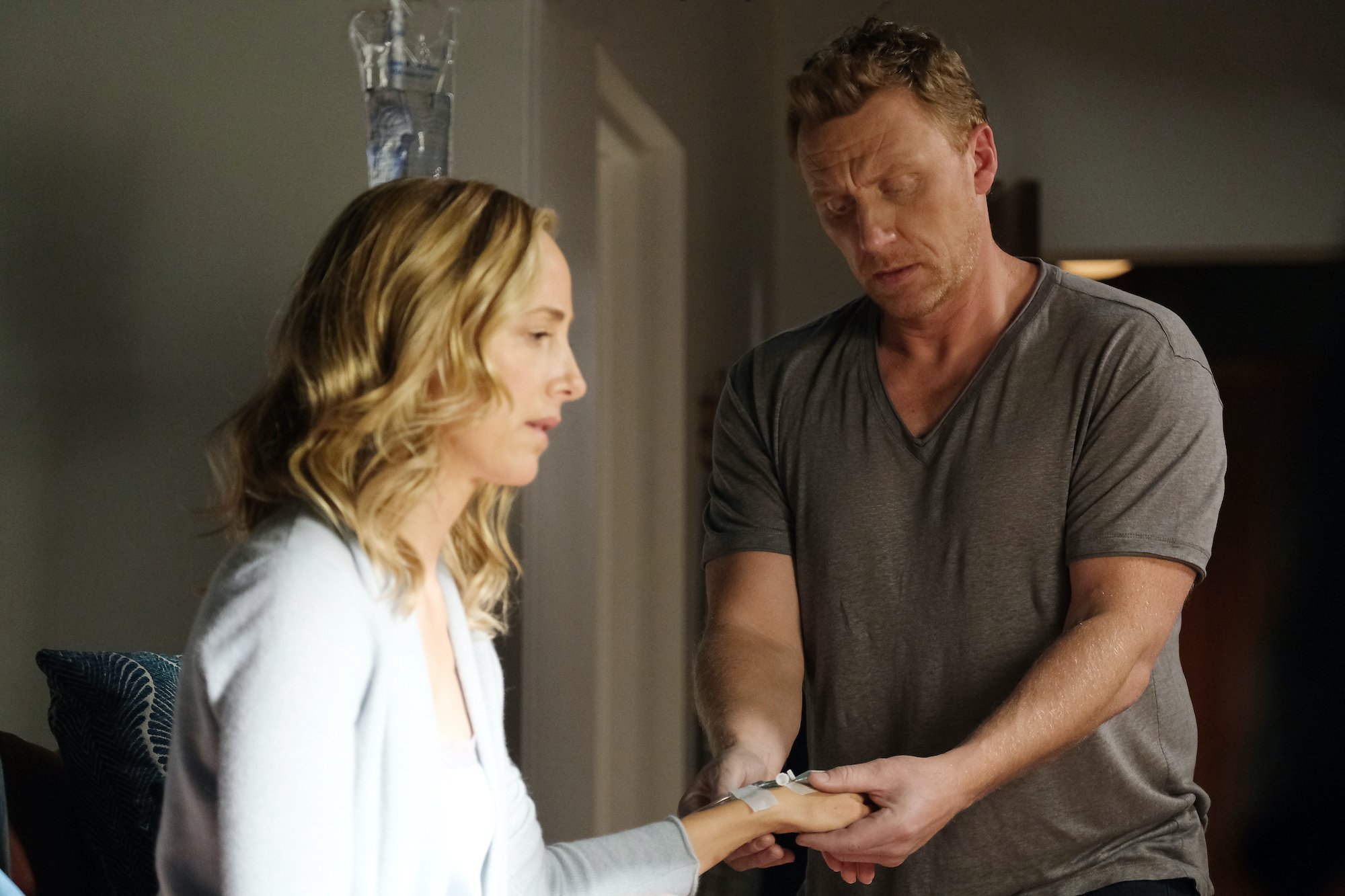 Season 17 of Grey's Anatomy is coming to a close, and the cult show has already been renewed for another season. Fans got worried that season 17 would be the end of the beloved show since the season saw various original cast members returning in Meredith's dream.
The Hollywood Reporter confirmed that the showrunners inked a new deal for season 18. However, the network hasn't made any further decisions about its future past its eighteenth season. The three remaining original cast members include Ellen Pompeo, who plays the protagonist Meredith, James Pickens Jr, who plays Weber, and Chandra Wilson (Miranda Bailey), will all be making a comeback in the new season.
The publication also revealed that the three actors would be receiving a "sizable pay bump" for the upcoming season. Pompeo once shared in an interview that season 17 "could very well" be the last because her contract would be expiring.
Showrunner Krista Vernoff also hinted that they had written the season 17 finale as the season and series finale. Although Pompeo has signed a new contract, the new deal is only a one-year contract, so fans will have to wait and see if the star would extend it past the coming season.
Fans want their questions answered about one character in this behind-the-scenes photo
One fan on Reddit posted a behind-the-scenes photo of Grey's Anatomy kids after the show wrapped up filming for season 17. The show included two sets of twins, one older girl and a younger one. A fan commented, "I didn't realize they had twins portraying Bailey and Ellis."
Another user responded, saying, "I guess the youngest is Teddy's kid on the show?"
One user, however, pointed out that one child was missing from the photo by asking, "where is Leo?" Other users got in on the conversation, with one assuming that "Leo is portrayed by a female."
Other users agreed with the assumption, but another fan highlighted that they had seen more pictures of the children on Instagram. They noted that Leo was in the image posted on Instagram.