'Grey's Anatomy' Fans Argue Over Which Cast Was the Best Ever — It's Between These Two
Throughout the 16 seasons of the long-running medical drama, Grey's Anatomy, many characters have come and gone. While Meredith Grey (Ellen Pompeo) was always at the center, her fellow interns and residents were constantly in flux. Fans of the show have strong opinions about which season had the best cast ever.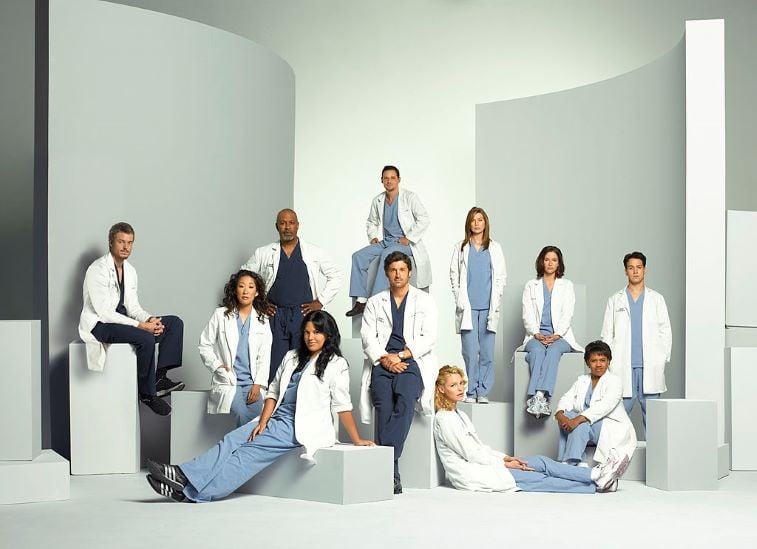 'Grey's Anatomy' fans argue over 'MAJAC' or 'MAGIC' for the best cast
The majority of fans prefer the first eight to 10 seasons of Grey's Anatomy over the last eight. Within those early seasons, there are two groups of characters that fans love to see together.
One set of fans love MAGIC, which is the original group of interns that was on the show from the beginning. MAGIC consists of Meredith, Alex Karev (Justin Chambers), George O' Malley (T. R. Knight), Izzie Stevens (Katherine Heigl), and Cristina Yang (Sandra Oh). 
RELATED: 'Grey's Anatomy': Here Are All the Ways You Can Watch or Stream All 16 Seasons for Free
The other faction of fans preferred when George and Izzie left the show. The other group is often referred to as MAJAC — Meredith, Alex, Jackson Avery (Jesse Williams), April Kepner (Sarah Drew), and Cristina. This group was together from seasons six to eight of the show.
'Grey's Anatomy' fans argue that season 8 had the best cast ever
"I'm on season 8 in my rewatch and have decided that this will always be the best cast," one Reddit user wrote. "And MAJAC was better than MAGIC."
While fans were in tears when George died, and Izzie left the show, fans enjoyed that the pair were replaced with Jackson and April.
"Jackson is my favorite, and it's not only because he's so hot (although I wish he had better storylines these days)," another Redditor added. "I'm on season 5 right now, and it's reminding me how frustrating George could be. He was charming, but gave off such a cringe-y 'nice guy' vibe and expected sex from everyone. His relationships were disasters, and he had little on-screen chemistry with anyone — especially Callie."
RELATED: 'Grey's Anatomy': Fans Cannot Stop Talking About the Latest Episode—They Didn't Know How Much They 'Needed' It
When fans go back and rewatch seasons of the show, they begin to remember how much they didn't love George.
"Agreed," another fan wrote. "I'm watching season 7, and it's wild how much better I find this era than the one with George and Izzie."
Fans also point out the different friendships between the two groups of characters. They feel that the early seasons were more high school, while the addition of Jackson and April felt more like college friendships.
Grey's Anatomy fans don't always agree — some still prefer the early seasons with George
"I'm stuck because I really loved MAGIC," another Redditor wrote. "Season 2 will always be my fave. However, I love Sloan, Lexie, and Jackson as characters. So I think MAGIC will win for me because of the fresh and witty writing, but I also like parts of the later casts."
Many fans still wish that George wasn't hit by that bus.
RELATED: 'Grey's Anatomy': Where Is George O' Malley Now, and Why Did He Leave the Show?
"Dude, I miss George so much sometimes," added another fan.
While Grey's Anatomy fans don't entirely agree, many believe that the season 8 cast of the show was the best. They miss the combination of Meredith, Alex, Jackson, April, and Cristina the most.
Grey's Anatomy Season 16 is now streaming on Netflix.