'Grey's Anatomy': The Bizarre 'One Tree Hill' Connection Fans Can't Let Go Of
Grey's Anatomy and One Tree Hill are connected in more ways than one. Grey's Anatomy is currently the longest-running primetime drama series running for 17 seasons. One Tree Hill ran for nine seasons and ranked as The CW's fourth longest-running series. Fans recently made one mysterious connection between the two shows that almost makes sense.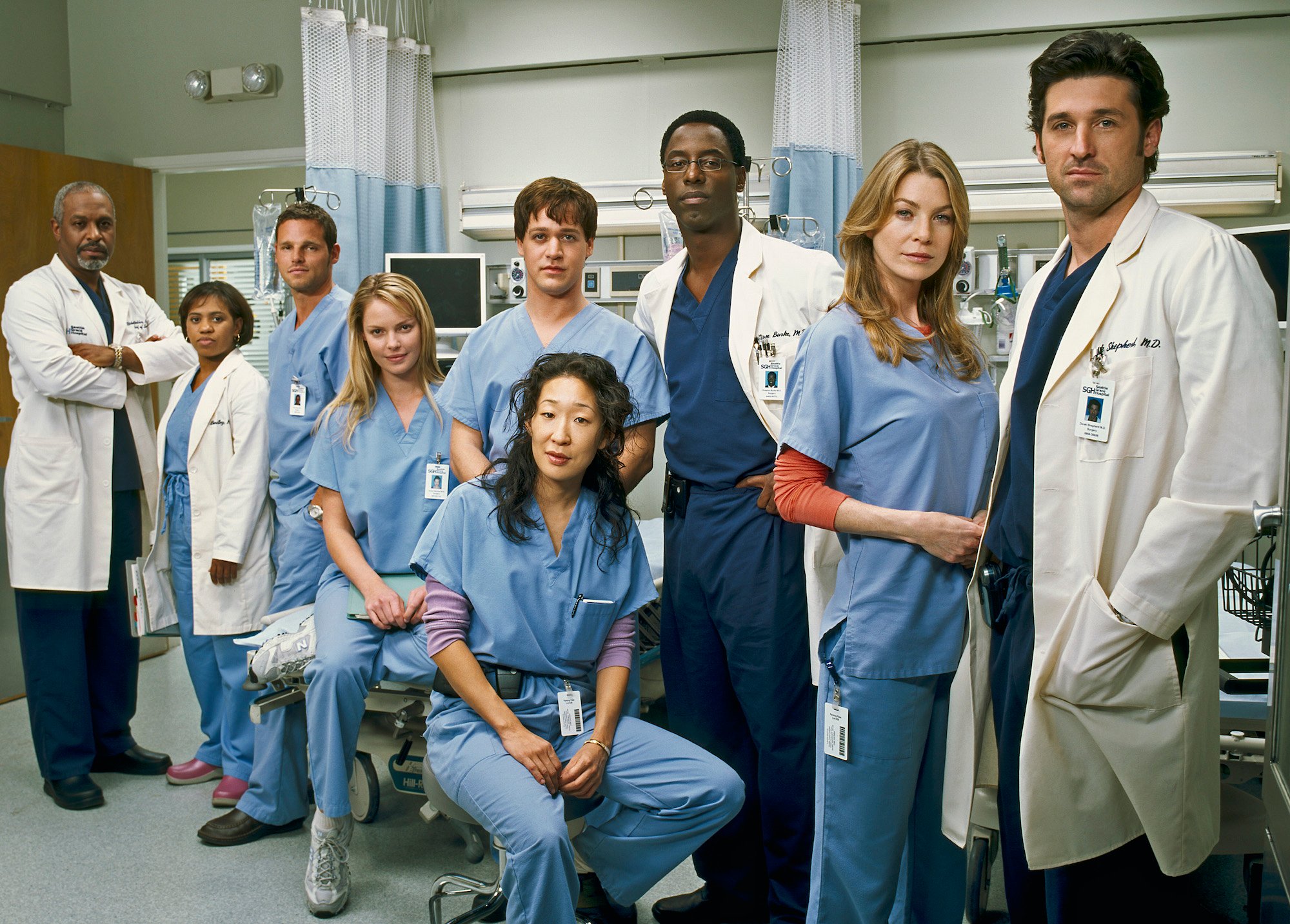 'Grey's Anatomy' premiered in 2005
RELATED: 'Grey's Anatomy': What Would a 'Satisfying' End to the Series Look Like?
Grey's Anatomy is a show that follows Meredith Grey as she navigates life and her personal and professional relationships. The show started when Meredith received her acceptance into the surgical residency program at Seattle Grace Hospital. Meredith worked as an intern alongside Cristina Yang, her best friend, Alex Karev, Izzie Stevens, and George Malley.
Each intern struggled to balance their hectic schedule in the residency with their personal lives. Miranda Bailey, a senior resident, oversaw the interns. She worked alongside the head of neurosurgery Derek's Shepherd and director of cardiothoracic surgery Preston Burke. Meredith hooked up with Derek after meeting in a bar in the first season. At the time, she wasn't aware of his position at the hospital.
The two had tension for a while but finally gave in to their feelings for one another. Just when they were starting to gain ground with their relationship, Addison Montgomery, Derek's wife, showed up. Viewers later learn that Derek had left Los Angeles because he'd found out that Addison had slept with his childhood best friend, Mark Sloan.
Derek and Meredith eventually end up together, but Derek dies after a tragic car accident. The show also follows Callie Torres, Eric Hahn, Owen Hunt, and Teddy Altman. Throughout the show, viewers have seen the doctors at the fictional Grey Sloane Memorial Hospital go through various tragedies, including deaths, bombings, shootings, and plane crashes.
'One Tree Hill' lasted 9 seasons
RELATED: Hilarie Burton Left 'One Tree Hill' Because She Had a 'Big Chip' on Her Shoulder
One Tree Hill follows the lives of Nathan and Lucas Scott, two half brothers who have it out for each other before bonding and accepting each other. The show starts with Lucas joining the Tree Hill Ravens through his uncle Keith. Nathan, who is already the team's captain, feels threatened by his brother's arrival. This, later on, ends up becoming the basis of their rivalry.
It doesn't also help that Lucas starts developing feelings for Nathan's girlfriend, Peyton Sawyer. Throughout the show, the boys' father is explored occasionally, including his relationship with Karen Roe and Deb Scott, Lucas and Nathan's mothers, respectively. The storylines also occasionally explore Dan Scott's decision to choose one woman and ultimately abandon Lucas. The rivalry between the Scott brothers is often a central storyline.
As the show progresses, the characters leave high school, go to college and later move into the adult world. They meet new people and get children. The show premiered to 2.5 million viewers, rising by 0.8 million viewers in its second week. In May 2009, Chad Murray and Hilarie Burton, who played Lucas Scott and Peyton Sawyer, confirmed that they wouldn't be returning to the show. Murray, however, made a special appearance during the show's final season.
The bizarre 'One Tree Hill' connection 'Grey's Anatomy' fans can't let go of
RELATED: 'One Tree Hill': Is Tree Hill, North Carolina a Real Place?
Fans usually notice some very tricky details hidden in shows that are very easy to miss. Some fans on Reddit made one connection between One Tree Hill and Grey's Anatomy that is hard to unsee. One fan noted that Bess Armstrong, who played Link's mother in Grey's Anatomy in season 17, is the same actor who portrayed Haley's mom on One Tree Hill. Bess Armstrong has also appeared in Scandal, Switched at Birth, Mad Men, and S.W.A.T., among others.
The user noted the irony of Link's mother showing up in an RV "considering that in One Tree Hill, Haley's parents sold their house to travel around the US in an RV." Another fan suggested that the reason for this connection could be that Haley from One Tree Hill and Link from Grey's Anatomy could be siblings.