'Grey's Anatomy': Camilla Luddington Confirms a Major Addison and Jo Fan Theory for Season 18
Many Grey's Anatomy fans have been gearing up for Addison Montgomery's (Kate Walsh) return ever since she left Private Practice. Now, that dream is about to become a reality when the character comes back in season 18. So what can viewers expect next? Grey's Anatomy Season 18 star Camilla Luddington (Jo Wilson) recently confirmed a major Addison and Jo fan theory — here's everything we know so far.
[Spoiler alert: This article contains spoilers about Jo Wilson and Addison Montgomery in Grey's Anatomy Season 18.]
Kate Walsh will return as Addison Forbes Montgomery in 'Grey's Anatomy' Season 18
RELATED: 'Grey's Anatomy': Kate Walsh Was Previously 'Approached' About Addison's Return — Here's Why It Never Happened
ABC confirmed Walsh's return as Addison long before Grey's Anatomy Season 18 premiere on Sept. 30. The network confirmed Addison will appear in multiple episodes from the new season. Walsh also celebrated her big Grey's Anatomy comeback on social media.
"Well, well, well, would you look who it is? That's right, my loves, Dr. Addison Montgomery is coming back to Grey-Sloan Memorial hospital," Walsh said on Sept. 2. "I'm so excited to be home again, joining Shonda [Rhimes], Ellen [Pompeo], and the rest of the incredible cast this season — 18. Just wait until you see what she has in store for you."
Camilla Luddington teases a Jo Wilson and Addison Montgomery fan theory for 'Grey's Anatomy' Season 18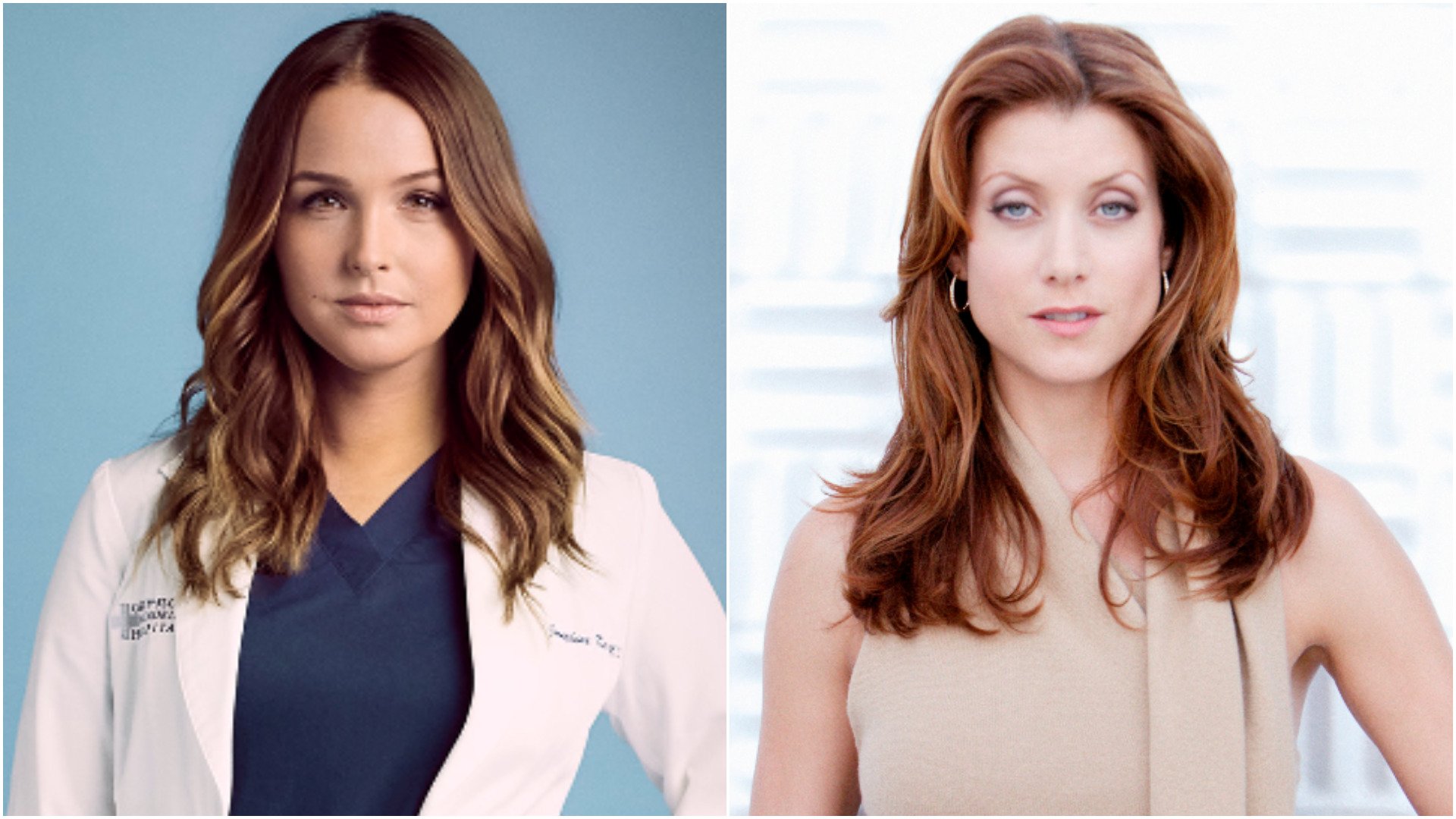 RELATED: 'Grey's Anatomy' Spoilers: What's Next for Meredith Grey in Season 18?
Grey's Anatomy fans got to work on theories the moment Addison's return was announced. Naturally, many viewers are hoping to see the character reunite with Meredith Grey (Pompeo) and Amelia Shepherd (Caterina Scorsone). But now that Jo is an OB/GYN resident, many fans predicted Addison's arc will involve Jo in some capacity.
Meanwhile, Luddington confirmed the Jo and Addison fan theory when speaking with Entertainment Tonight ahead of the Grey's Anatomy Season 18 premiere. 
"I think we can say that [Addison] is working on a really amazing case that Jo is desperate to get in on," Luddington said. "It's always possible there is drama."
The Grey's Anatomy star also noted that Addison's return will feel as though the character never left.
"She is back and it is kind of like she's never left," Luddington said of Walsh's character. "I feel like her presence in scenes is that she kind of owns the hospital."
ABC reveals what happens when Addison Montgomery comes back in 'Grey's Anatomy Season 18 Episode 3
RELATED: Will 'Grey's Anatomy' End After Season 18? ABC Weighs In
While many Grey's Anatomy fans are hoping Addison will be back in the season 18 premiere, it looks like viewers will have to wait a little longer. According to a press release courtesy of ABC, Walsh will return in Grey's Anatomy Season 18 Episode 3, titled "Hotter Than Hell," which will air on Oct. 14. The synopsis for the new episode also highlights what happens when Addison arrives at Grey Sloan Memorial.
"Seattle's favorite redhead returns and graces the Grey Sloan halls with her experience and expertise as she attempts to help Richard [James Pickens Jr.] teach the newest crop of residents," the synopsis says.
Now, Addison's return in Grey's Anatomy Season 18 is starting to fall into place, and we're hoping the cameo will exceed every expectation. So get ready. The Ruler of All That Is Evil is coming back on Oct. 14.
Grey's Anatomy Season 18 airs Thursday nights on ABC.