'Grey's Anatomy': Camilla Luddington Reveals How Jo and Link Are Similar to Her Real-Life Relationship
In ABC's 'Grey's Anatomy' Jo and Link are close friends. Actor Camilla Luddington reveals one similarity in her real-life relationship.
One of the most heartwarming friendships on Grey's Anatomy is between Jo (Camilla Luddington) and Link (Chris Carmack). Since their grad school days, the two have been closer than ever. While Luddington acknowledges Link and Jo have a strong bond on-screen, they also share similarities with her real-life relationship. 
Will Jo and Link form a romantic bond in 'Grey's Anatomy'?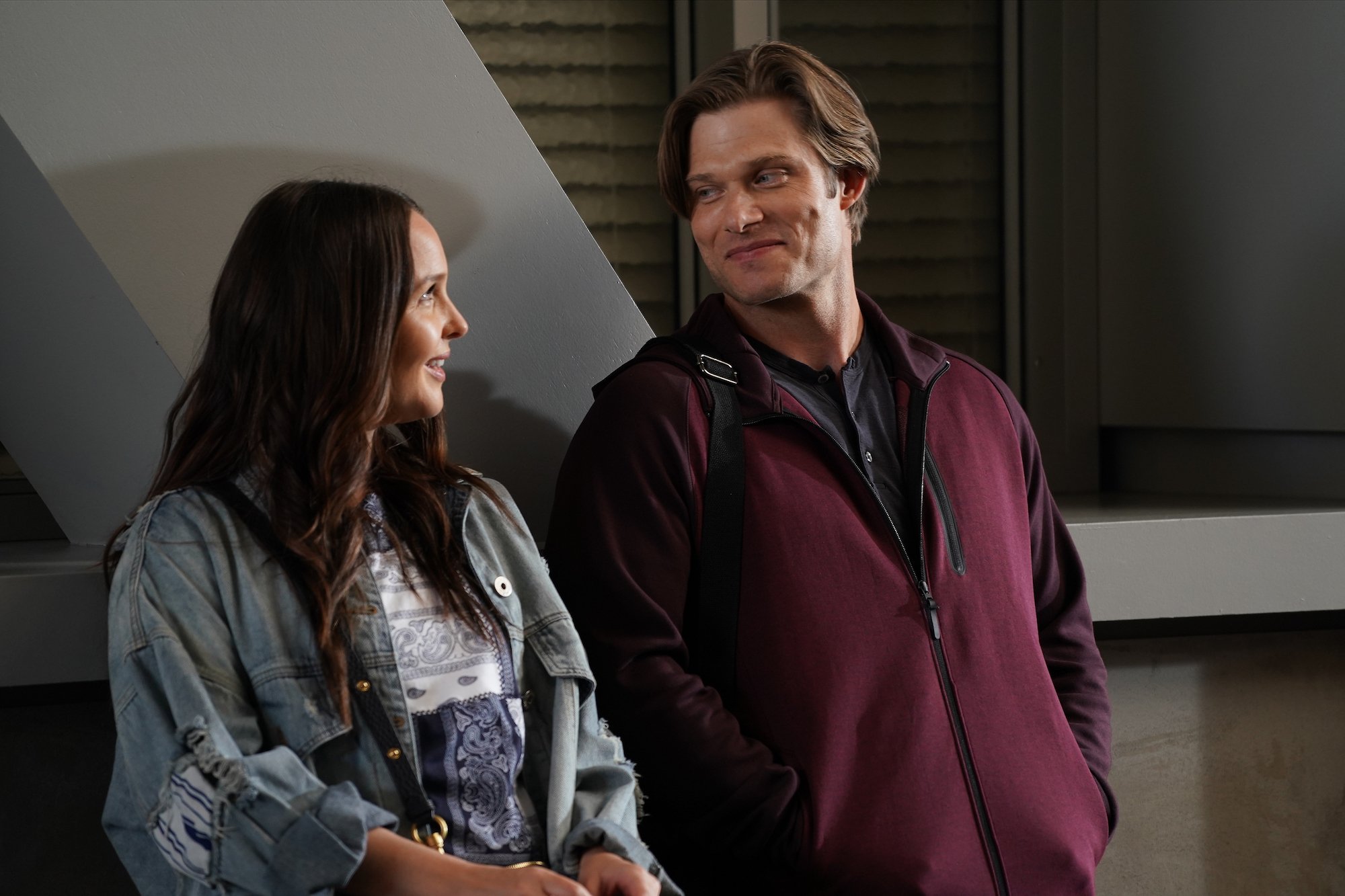 In Grey's Anatomy Season 17, Link and Amelia (Caterina Scorsone) care for their newborn son, Scout Derek Shepherd Lincoln. After Amelia gave birth, Link took care of their son along with Meredith Grey's (Ellen Pompeo) children – while she was battling coronavirus (COVID-19) in the hospital. 
With the raging pandemic and the stress of childcare, Link ultimately turns to drinking alcohol. But, the pressure made him realize that he wanted to have another baby with Amelia. So, Link made a grand proposal on the seaside. But, Amelia declined the offer, arguing that she didn't feel the same way.
After Amelia rejected the proposal, Link went to Jo's house to live. Grey's Anatomy fans began to question if Jo and Link would pursue a romantic relationship. Since Amelia rejected Link's proposal once again, Jo was the one person he turned to for solidarity. Now that the two friends are living together again, will sparks fly between them?
How does Jo and Link's relationship compare to Luddington's real-life romance?
After the Grey's Anatomy Season 17 finale, many fans wonder if Jo and Link will finally form a romantic bond. In some ways, actor Camilla Luddington can see the possibility. 
In an interview with Bustle, the Grey's Anatomy star talked about the two's likelihood of forming a romantic relationship. "I was really best friends with my husband for many years before we actually ended up being together. I think that is a lot of people's experience, where they fell in love with their best friend."
Luddington's current husband is fellow actor Matthew Alan. According to PopSugar, the two met while working in a LA restaurant. The couple dated for more than 10 years and tied the knot in 2019. They share two children, a four-year-old daughter named Hayden and a one-year-old son named Lucas Matthew. He was born after their first wedding anniversary in August 2020.
So, does this mean Jo and Link might have a chance? For now, fans will have to wait and see what happens in Grey's Anatomy Season 18.
Does the 'Grey's Anatomy' star think Jo and Link should be together?
While Luddington adores Jo and Link's friendship, she remains conflicted about the two pursuing a romantic bond. During the interview, the actor argued the pair have a good platonic relationship. Also, she still wants Link and Amelia to "figure it out" and eventually get back together.
​​"I'm watching the episodes, and I'm like, 'Please don't propose again!' I'm rooting for him to be cool," Luddington said about Link. But, she does want the pair to find real happiness, whether it's together or apart. 
"If they stay friends, I get it, and I will love to watch them," she added. "If the writers do decide at some point to make it more, I'll be excited to see what that means. And what that looks like for them both."
What's next for Jo in 'Grey's Anatomy'?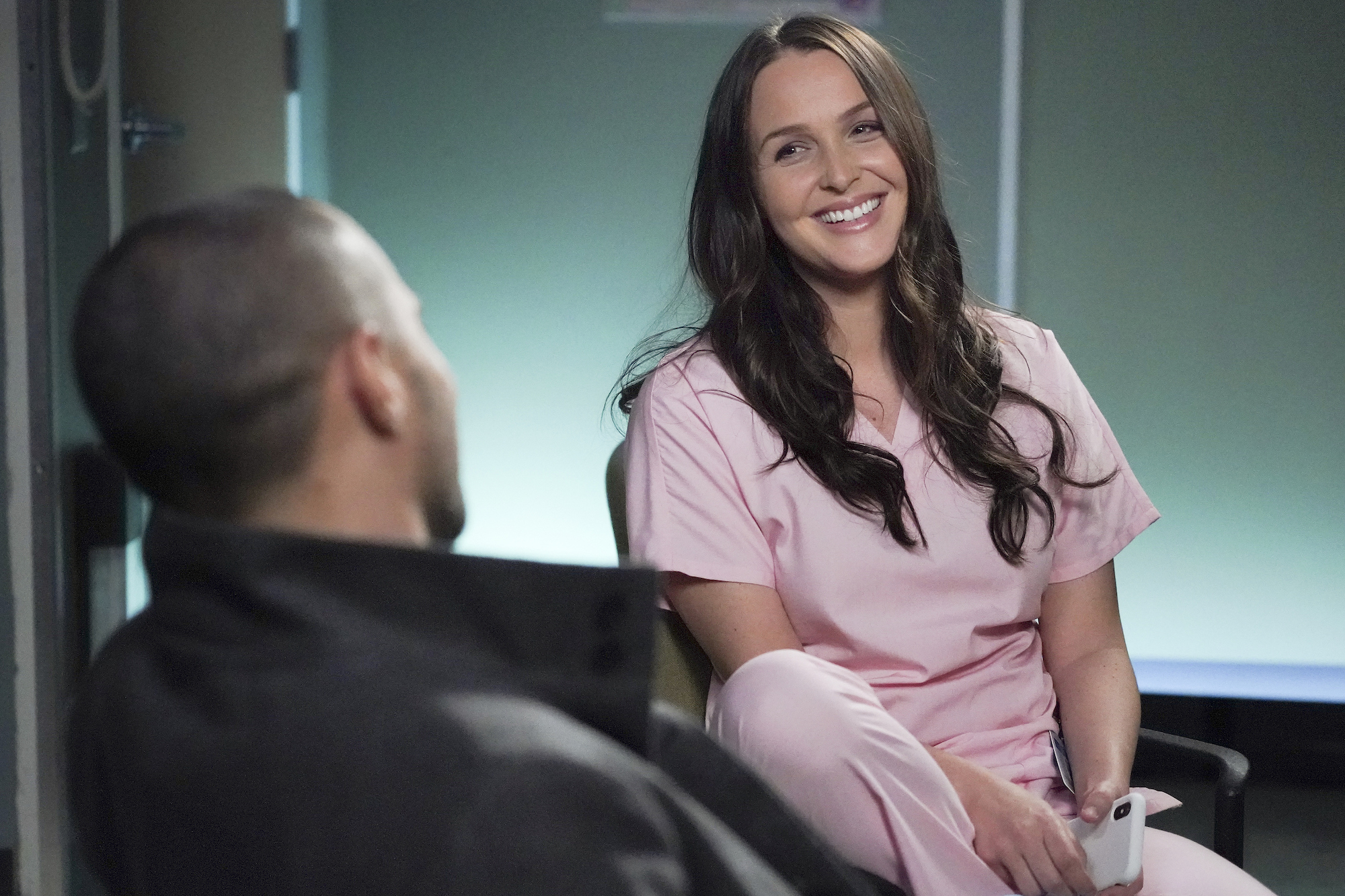 Aside from Jo's romantic endeavors, many fans want to know what's next for the OB-GYN specialist. Well, Luddington reassures fans that Joe has a bright future ahead. The 37-year old actor recently told Bustle that Jo would enter at "happy chaos" in Grey's Anatomy Season 18.
In the new season, Jo is navigating motherhood after adopting a baby named Luna. Also, she is living in Jackson Avery's (Jesse Williams) old apartment and starting her residency in Grey Sloan's OB-GYN program. Finally, things are "kind of falling into place" for Jo in her professional and personal life.
"I think the missing piece now, for Jo, is to complete that family and have a good man by her side," Luddington shared.
Grey's Anatomy airs Thursdays at 9 p.m. ET/PT on ABC.