'Grey's Anatomy': Camilla Luddington Teases Jo Wilson's New Blonde Hair Ahead of the Season 18 Premiere
The Grey's Anatomy Season 18 premiere is just around the corner, and Camilla Luddington (Dr. Jo Wilson) unveiled her character's new blonde hair on Instagram. So here's a look at Jo's major brunette-to-blonde transformation and what to expect from the character when Grey's Anatomy returns to ABC on Sept. 30.
'Grey's Anatomy' star Camilla Luddington highlights Jo Wilson's new blonde hair on Instagram
On Sept. 15, Luddington posted a selfie of herself with bleach blonde hair on Instagram. The actor also hinted that her newly colored locks had something to do with Jo in Grey's Anatomy Season 18.  
"………Season 18," Luddington captioned the photo on Instagram, adding the hashtags "#JoWilson #blonde #NewEra."
Meanwhile, a Grey's Anatomy fan asked Luddington whether she dyed her hair blonde because she was saying goodbye to Jo. But Luddington debunked the theory and suggested that Jo's hair transformation will be explained in the premiere.
"No I dyed my hair because… well.. watch the premiere," Luddington wrote on Twitter.
'Grey's Anatomy' Season 18 executive producer hints what's next for Jo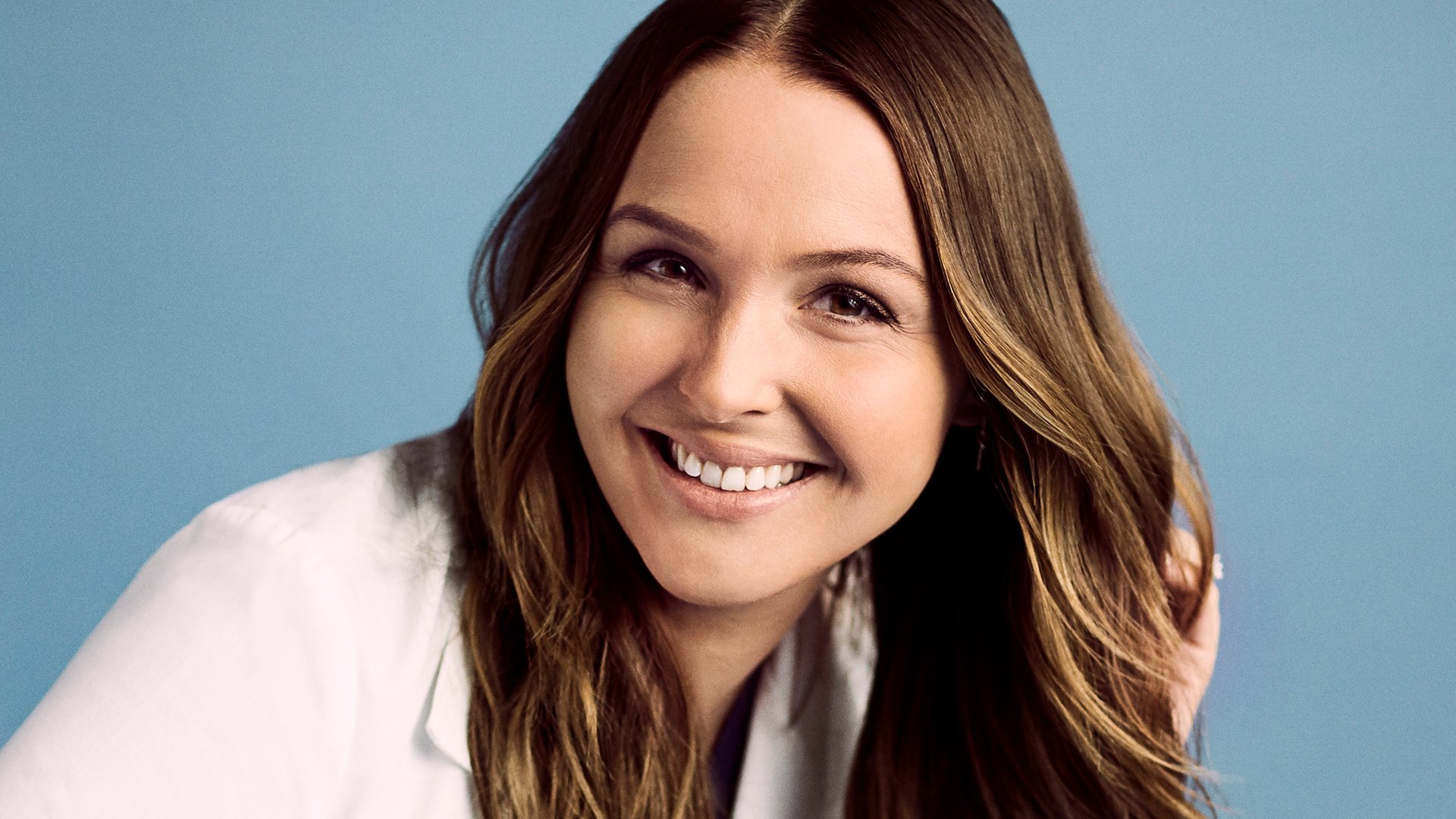 Now, Grey's Anatomy fans will have to watch what happens to Jo in the season 18 premiere. But it's possible the new look signifies major changes in the character's life. In the season 17 finale, Jo became an OB/GYN resident, adopted baby Luna, and moved into Jackson Avery's (Jesse Williams) old apartment. Jo also supported her person, Atticus "Link" Lincoln (Chris Carmack), after Amelia Shepherd (Caterina Scorsone) turned down his marriage proposal.
Meanwhile, Grey's Anatomy executive producer Meg Marinis recently teased what to expect for Jo in season 18. And ultimately, it looks like the character will start the season in complete "mayhem." In September, Marinis told TVLine:
"She's in mayhem! She's like any new working mom — she's trying to figure it out. She doesn't want to step back from her career. But she loves this baby, and I don't think she's ever experienced love quite like what she feels toward Luna. So she's going to have to figure out a way to make it all work. We're definitely going to explore kind of the madness of what it looks like to be a single, working mom. There will be comedy and heartache in this situation."
Will Jo and Link end up together on 'Grey's Anatomy'?
While Jo will experience plenty of new responsibilities in Grey's Anatomy Season 18, she won't have to do it all alone. As mentioned, Jo has Link in her corner. Then in the above interview with TVLine, Marinis noted that the two friends will continue to support each other in the new season. However, it seems unlikely Link and Jo will end up together on the show.
"They're both so focused on their children, and he is still coming out of this thing with Amelia — they haven't really even ended it," Marinis said, adding that Link and Amelia's story isn't over yet.
The EP continued, "What's been so nice about that friendship [between Link and Jo] is we've never really shown the danger of there being any pressure of being more than just friends."
Marinis also hinted that Jo and Link's backstory will be explored in Grey's Anatomy Season 18. 
"We're hopefully going to learn more about their friendship from the past," Marinis said. "But as we start the season, you'll see them being there for each other on both sides."
Grey's Anatomy airs Thursday nights on ABC.