'Grey's Anatomy': Camilla Luddington Shared the 'Insulting' Part of Preparing for Her Role as Princess Kate
Camilla Luddington of 'Grey's Anatomy' discusses some training she received for her role in Lifetime's 'William & Kate'.
Camilla Luddington of Grey's Anatomy has been a fan fave since her debut in 2012. While she wasn't a superstar when she started on the medical drama, the British-born actor was a familiar face due to her portrayal of Kate Middleton on Lifetime's 2011 movie William & Kate.
In a previous interview, Luddington revealed she now considers one area of training for the role as a bit of a slight.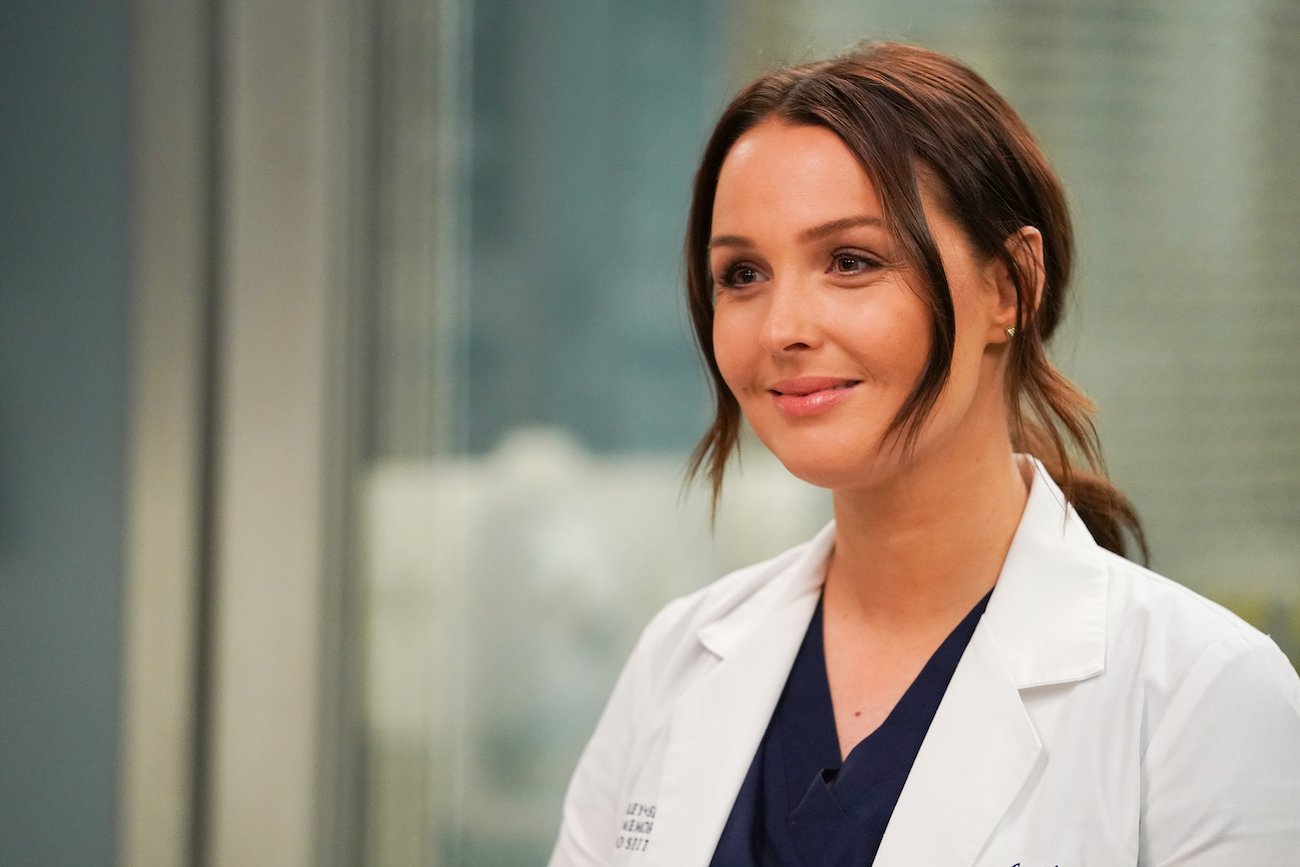 Pre-'Grey's' princess
Chronicling the long courtship of the Duke and Duchess of Cambridge that led to the altar, William & Kate became one of Lifetime's highest-rated movies. Discussing the royal role in a conversation with BUILD, Luddington revealed she didn't have much time before getting into character.
"I had like maybe 10 days to prepare," the Grey's star said in 2016. "I remember when I got it, [Prince William and Princess Kate] had done one interview. They had done their engagement interview so there wasn't, like, much knowledge necessarily about her."
With little to work with other than magazine headlines highlighting Middleton's fashion show attendance or night life outings, Luddington had to improvise to fill in the blanks.
"Obviously there was tabloid stuff," the British actor recalled. "We knew where she went to school … a breakup and her out clubbing. But when you don't have much material to work with, you kind of have to take artistic license."
Camilla Luddington gets a coach
When asked in the interview how she prepared to portray the Duchess of Cambridge, Luddington revealed one aspect that, in retrospect, she sees as somewhat of an affront.
"I think they just decided that I wasn't naturally graceful," Luddington explained. "They sent me to, like, a coach to teach me how to be more graceful with my movement. It's insulting now that I think about it."
The Grey's star was taught how to adopt a royal stance and posture so she could accurately emulate Princess Kate.
"Like how to sit and get out of a car properly and how to curtsy properly," Luddington described. "You know, things you definitely need in your everyday life."
'Grey's Anatomy' star lives like a princess
Despite the required princess practice, Luddington enjoyed her time on the TV movie. Released shortly before the actual wedding of Prince William and Princess Kate, the film's publicity tour coincided with the big event.
"It was so fun," Luddington recalled. "We got to do press in England after, during the week of the wedding. I felt like I was part of the wedding, and I was getting married," she added with a laugh.
Promoting the TV film also allowed the Grey's star to experience some royal rituals.
"We got to do like these amazing cheesy things like take a horse carriage ride around Windsor," Luddington said. "I was like waving at randoms that didn't know who I was. I was like, 'Hey, it's me.' So, it was just so fun. … It felt super festive."
While the Lifetime movie was a hit, the highest praise may have come from the famous couple on which the film was based.
"We heard that Will and Kate did see the film — from an insider," Luddington told Access Hollywood in 2011. "They loved it."