'Grey's Anatomy': Camilla Luddington Thanks Fans For the 'Jo Love' on Her Character's Anniversary
It's been more than 15 years since Grey's Anatomy premiered on ABC. Many beloved characters have come and gone throughout the series, while a few others have stuck around. One actor who joined several seasons in but quickly earned the hearts of fans is Camilla Luddington. Discover what she said to fans on a special anniversary.
Camilla Luddington portrays Jo in 'Grey's Anatomy'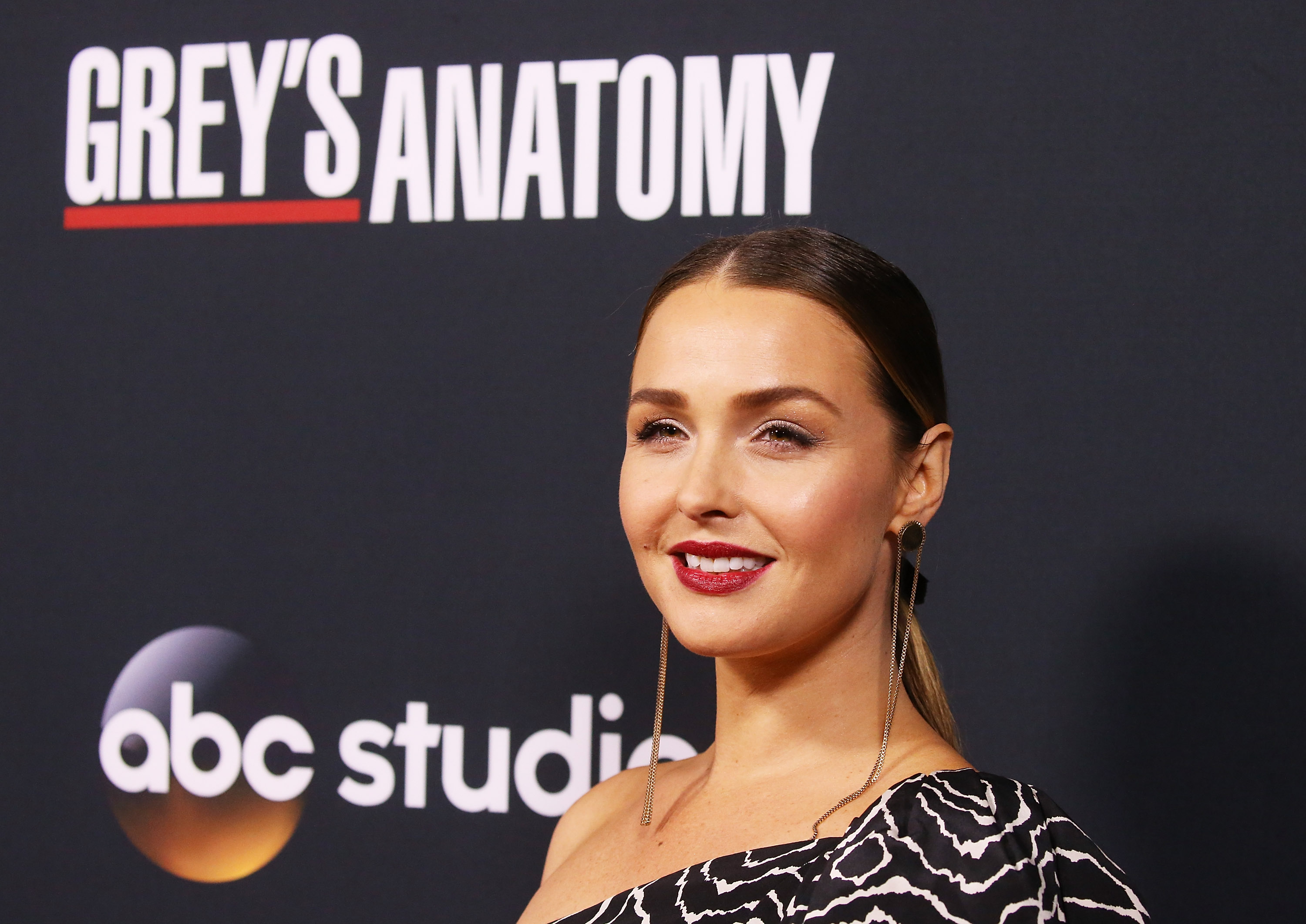 Luddington's character is introduced as Jo Wilson. An intern, she grows close to Dr. Alex Karev. They discover that they have something in common — both had difficult childhoods and spent time living out of their cars. Their initial friendship grows soon blooms into a romance.
Before Grey's Anatomy, Luddington had appeared in a handful of projects. Aside from episodes of series such as procedural CSI and soap opera Days of Our Lives, she was perhaps best known for portraying Catherine, Duchess of Cambridge, in the Lifetime flick William & Kate: The Movie.
Jo has been through a lot 
Every character on Grey's Anatomy has a complicated past, but Jo's is one that resonates strongest with fans. More is revealed after Alex proposes to her, and she shares that she's married to an abusive man she left, changing her name. Even after his death, it takes time before she and Alex are back on steady ground.
Then came seasons 15 and 16. Jo finds her birth mother, learning the truth about her birth father, and eventually checks into a mental health facility after dealing with depression. After she and Alex finally tie the knot, he leaves her to be with his ex-wife, Izzie, and raise their children. Many fans felt the character deserved better.
Luddington celebrated 8 years of playing Jo
Luddington's debut episode as Jo (in what was, at the time, a recurring role) was the Grey's Anatomy Season 9 premiere. The episode first aired on Sept. 27, 2012. (Almost exactly one year later, on Sept. 26, 2013, the season 10 premiere — her first episode as a starring cast member — aired.)
In celebration of the eighth anniversary of the date, a fan on Twitter wrote, "today 8 years ago jo wilson joined greys anatomy, @camilluddington thank you for playing this beloved character." The actor responded. "Wow!!!!!!! I didn't know this! Filming my 9th season now and so thankful for the 'jo love' all these years."
What's to come for Jo in 'Grey's Anatomy' Season 17?
As Luddington noted, Grey's Anatomy Season 17 is underway. Production on season 16 was shut down in early March 2020, amid precautions taken against the coronavirus (COVID-19) pandemic. The planned 25-episode season was cut short, ending with episode 21, "Put on a Happy Face."
While those working on the series have not revealed much about the season to come, showrunner Krista Vernoff said it will address coronavirus. "They're talking about it as war — a war that they were not trained for," she said in a conversation for the Television Academy in July 2020.
The Grey's Anatomy Season 17 premiere airs on Thursday, Nov. 12, 2020, on ABC.