'Grey's Anatomy': Camilla Luddington Reflects on Working With Ellen Pompeo and It's Truly Heartwarming
On April 8, the all-new episode of Grey's Anatomy Season 17 highlighted Jo Wilson (Camilla Luddington) and Meredith Grey's (Ellen Pompeo) student-mentor relationship. So naturally, many viewers wondered about the actors in real life. Luckily, Luddington recently opened up about working with Pompeo on Grey's Anatomy, and the cast member's comments will probably make your day.
Camilla Luddington on working with Ellen Pompeo on 'Grey's Anatomy'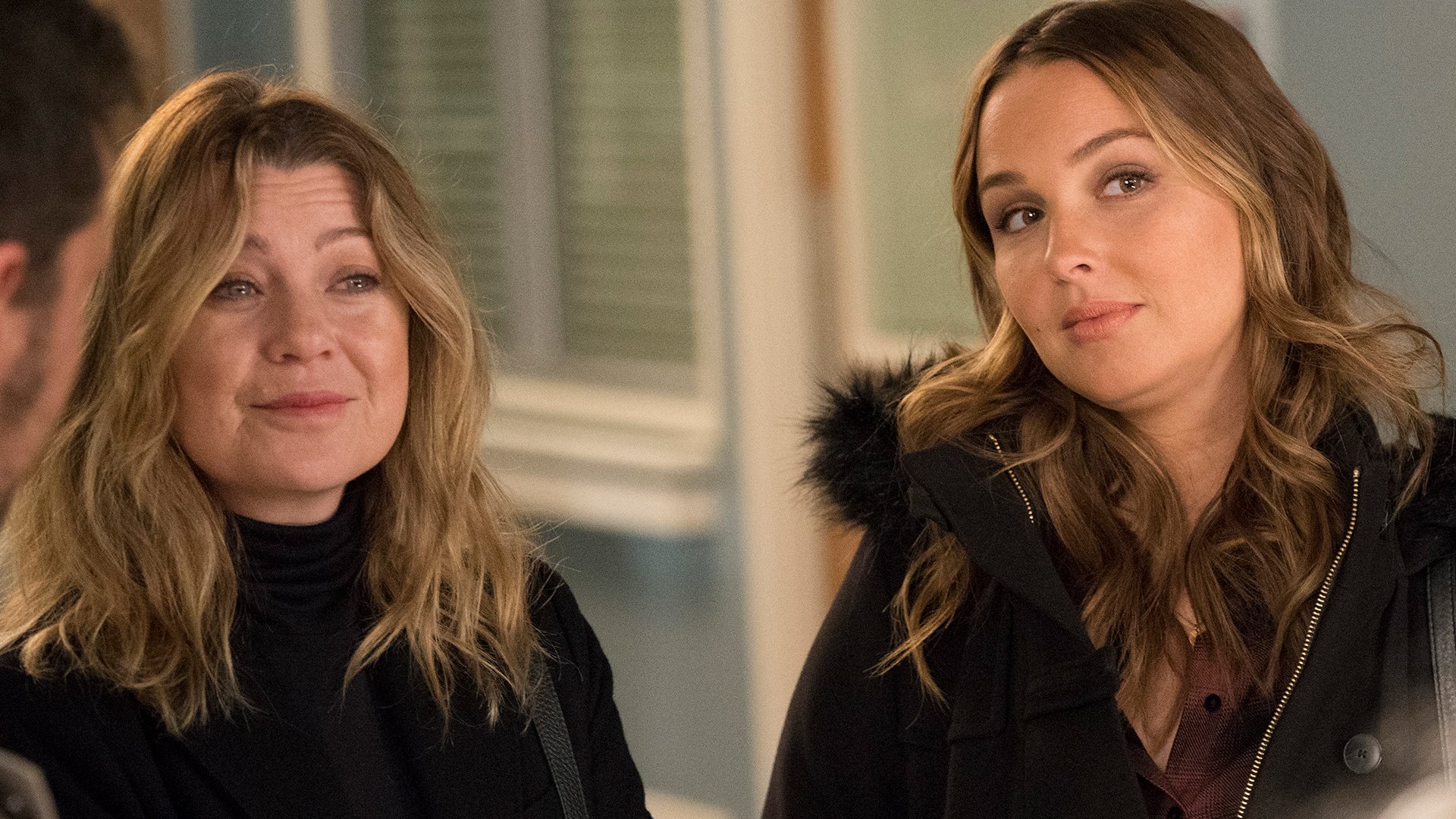 In March 2021, Luddington stopped by the Chicks in the Office podcast and opened up about Grey's Anatomy Season 17. Then toward the end of the interview, the actor answered what it was like to work with Pompeo.
"It's really fun working with Ellen," Luddington said. "One of my favorite times working with her was her directing. It's really fun when she's behind the camera directing because she has so much fun with it."
She continued, "I just have memories of shooting around Christmas and her giving the crew lots of eggnog and just making it fun. Between takes, she would play music, which doesn't happen with every director. That's almost my favorite time working with her. She just makes it this party, and you're excited to go into work."
Camilla Luddington says 'Grey's Anatomy' encourages women to work behind the camera
Still speaking on the Chicks in the Office podcast, Luddington pivoted from Pompeo's directing role and pointed out that the Grey's Anatomy team encourages women to step behind the camera. 
"I just love that Grey's, by the way, brings lots of women behind the camera and gives them the opportunity to direct," Luddington said.
The actor also noted that this is still considered "rare" in Hollywood.
"I hope that I always have the experience that I have right now, which is when you go onto another set, I'm so used to seeing so many women in every job behind the camera," Luddington said. "I can't imagine anything different. But I know that it actually still is really rare. So we're really on our show in Shondaland."
Ellen Pompeo and Debbie Allen opened up about 'Grey's Anatomy'
Now, Luddington's comments about Pompeo and Grey's Anatomy may not be surprising to some fans. In 2019, Pompeo revealed the Grey's set had a toxic work environment for the first decade. But eventually, the actor wanted to turn things around.
"There were many moments when I wanted off the bus," Pompeo told actor Taraji P. Henson on Variety's "Actors on Actors" series. "We had a serious, serious culture problem on Grey's for a good number of years."
Pompeo later added, "After season 10, we had some big shifts in front of the camera and behind the camera. Then it became my goal to turn that set around and to have an experience there that I could be happy about and proud about because we had so much turmoil for 10 years."
Meanwhile, executive producer, director, and actor Debbie Allen (who plays Catherine Fox) shared how she pushed for change on the Grey's Anatomy set. In March 2021, Allen told The Hollywood Reporter:
I've always had a group of young women training under me. When Shonda Rhimes put me in this position [as executive producer], the first thing I did was make my own commitment to hiring 50 percent women. This was before #MeToo or any of that — because I've always been a woman, and I've always had problems with opportunity. Now, a lot of first-time directors I've hired, I can't even get anymore because they're so busy. During COVID, I haven't been able to let people shadow, but I just had a meeting about revisiting it next season.
New episodes of Grey's Anatomy Season 17 air Thursday nights on ABC.