'Grey's Anatomy': Have Any Cast Members Dated in Real Life?
Find out if any of your favorite 'Grey's Anatomy' couples are an item off-screen.
With 16 seasons of Grey's Anatomy and countless romances, surely some actors from the show have actually dated in real life. Ellen Pompeo must have dated at least one of her on-screen partners. Let's take a look at some of our favorite couples and whether they have ever had an off-screen romance.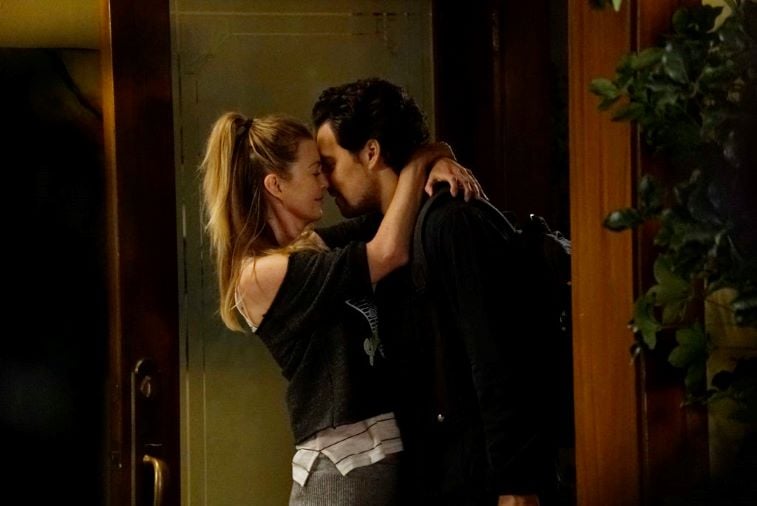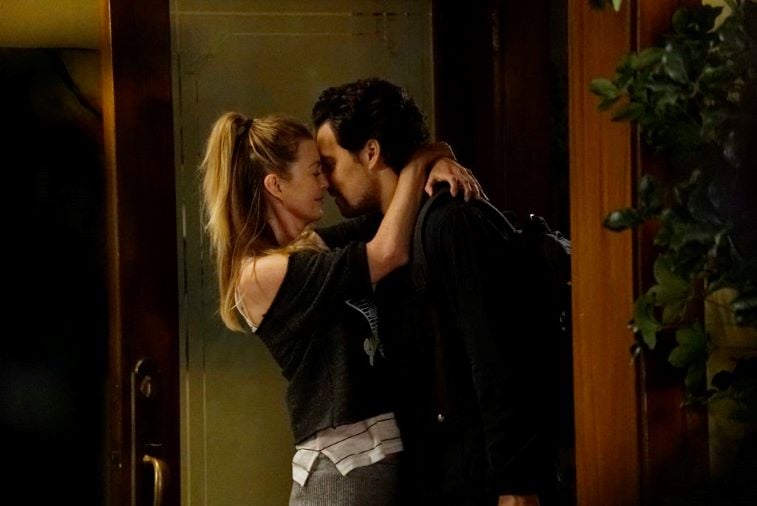 Are 'Grey's Anatomy' stars Meredith Grey and Andrew DeLuca an item in real life?
From that very first drunken kiss, we have all been swooning over the Meredith (Pompeo) and DeLuca (Giacomo Gianniotti) love story. Although he had to fight it out with Link to win Meredith's affection, we knew all along it would be DeLuca left standing. After the sparks we saw flying between them in the elevator in season 15, we were convinced these two must be dating in real life.
It turns out we are very wrong, but at least Pompeo and Gianniotti are both happily married off-screen, just not to each other. Pompeo married music producer Chris Ivery in 2007. The pair have three children together.
Gianniotti married makeup artist Nichole Gustafson on April 19, 2019, after a two-year engagement. If you are looking for some romance, stop by Gianniotti's Instagram account where he often posts pictures of his bride. He includes captions such as, "Happiest of birthdays to my ride or die, my love, and now, my wife. Ti amo amore, " which are sure to melt your heart. 
'Grey's Anatomy': favorite couple, Alex Karev and Jo Wilson must be together off-screen
After the touching proposal in the season premiere of Grey's Anatomy Season 16, we really want to believe that Alex (Justin Chambers) and Jo (Camilla Luddington) are together in real life. He stood by her while she was treated for mental illness, even joining her for therapy sessions. The pair make the most adorable couple, but sadly it's only on-screen that we can swoon over their romance. 
Luddington tied the knot on August 17, 2019, to longtime boyfriend, Matthew Alan. The pair already have a daughter together, Hayden, who is now two-years-old. 
She told People, "We're just ready to do the damn thing," since they already have a family. The wedding was reminiscent of Alex and Jo's wedding on Grey's Anatomy. We were just missing Alex.
Turns out, Chambers has been married to his wife Keisha Chambers since 1993, and they have five kids together. 
Although our favorite Grey's Anatomy couple is not together in real life, we will settle for two happy marriages to follow on Instagram instead.

Has Owen Hunt ever dated Teddy Altman off-screen?
The relationship between Owen (Kevin McKidd) and Teddy (Kim Raver) has always been a rocky one. We have been dreaming of the day they finally settle down together on Grey's Anatomy. It turns out, our wish has been granted in season 16 when they finally move in together after the birth of their child. They seem so comfortable together on-screen, they must be dating. 

Again, it turns out that although McKidd has excessive relationship drama on Grey's Anatomy, he has been happily married off-screen since 2018. McKidd and his wife, Arielle Goldrath also recently had a baby, so at least that much is the same.
As for Raver, she has been married since 2000 to director and writer, Manuel Boyer.
It looks like none of our favorite couples from Grey's Anatomy have dated in real life. We will just have to settle for watching their romances unfold on-screen while following their happy marriages to other people off-screen.