'Grey's Anatomy' Cast Real-Life Partners Revealed
For 17 seasons, the cast of Grey's Anatomy has been steaming up TV screens with their numerous hook-ups and romances. But what about their relationships off-screen?
Here's a look at the real-life partners of the Grey's Anatomy cast.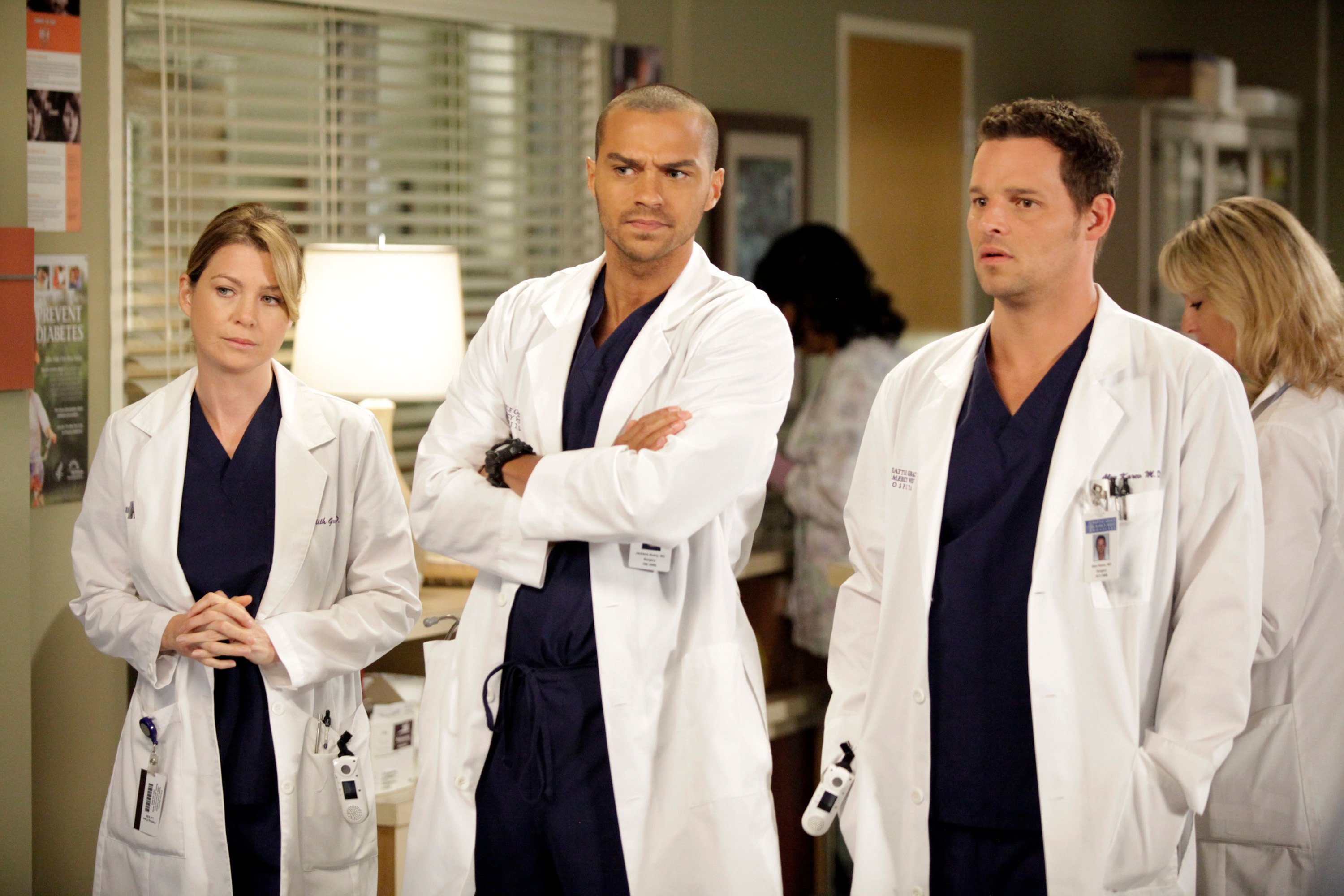 'Grey's Anatomy' star Ellen Pompeo has been happily married since 2007
Just two years before her debut as Dr. Meredith Grey on Grey's Anatomy, Ellen Pompeo met music producer Chris Ivery. The couple met in a Los Angeles grocery store in 2003 and started dating six months later.
According to Elite Daily, Pompeo and Ivery secretly tied the knot at New York City Hall in 2007. They are still married in 2021, and the couple shares three kids – Stella, Sienna, and Eli.
Another Grey's Anatomy OG — Chandra Wilson (Dr. Miranda Bailey) — has been married even longer than Pompeo. Wilson and her husband have been together for more than 30 years, and they share three children — Serena, Joy, and Michael.
James Pickens Jr. and Debbie Allen have both been married for over 35 years
Their characters may bring the relationship drama each week on Grey's Anatomy. But in real life, both James Pickens Jr. (Dr. Richard Webber) and Debbie Allen (Dr. Catherine Fox) have been married for over 35 years. Not to each other, though.
Pickens Jr. and his wife Gina have been together since the early 80s and share two children. Of course, they are now grown-ups and are pursuing their own careers in Hollywood.
As for Allen, she has been married to former NBA player Norm Nixon since 1984. They share three children – Vivian, DeVaughn, and Norman.
Three 'Grey's Anatomy' stars got married in 2019
One of the newer Grey's Anatomy cast members, Giacomo Gianniotti's Dr. Andrew DeLuca has pretty much remained single since his first appearance in season 11. With the exception of his brief romance with Meredith.
In real life, Gianniotti has been a lot luckier in love. According to People magazine, Gianniotti married makeup artist Nichole Gustafson on April 29, 2019. The romantic ceremony took place at Villa Pocci in Rome.
That same year, Gianniotti's co-star Camilla Luddington (Dr. Jo Wilson) married actor Matthew Alan. At the time, they were the parents of a two-year old daughter named Hayden. In August 2020, the couple welcomed a son named Lucas.
Kelly McCreary (Dr. Maggie Pierce) also walked down the aisle in 2019. She married director Pete Chatmon in a beautiful beach wedding on May 7 of that year. The couple met on the set of Grey's Anatomy.
Jesse Williams has a new girlfriend after finalizing his divorce
Jesse Williams (Dr. Jackson Avery) married Aryn Drake-Lee in 2012 and welcomed two kids together – Sadie and Maceo. However, they split in 2017 and finalized their divorce in October 2020.
Williams has since gone public with actress/dancer Taylour Paige. They first sparked romance rumors at the 2019 Sundance Film Festival. They made their red carpet debut together in May 2019 at the Ozwald Boateng Harlem Runway Show at the Apollo Theatre.
'Grey's Anatomy' star Caterina Scorsone is going through a divorce
Caterina Scorsone (Dr. Amelia Shepherd) became part of the cast in 2014, and her character has had a few relationships. Most notably, she married Dr. Owen Hunt (Kevin McKidd) before having a baby with Dr. Atticus Lincoln (Chris Carmack).
In real life, Scorsone just gave birth to her third child, a daughter named Lucinda, in January 2020. But just five months later, Scorsone filed for divorce from her husband of more than 10  years, Rob Giles. The former couple also shares daughters Eliza and Paloma (aka "Pippa").
As for Scorsone's former on-screen partner, McKidd has also gone through a divorce. He and his wife of 18 years – Jane Parker – announced their split in 2016. They share two kids, Nava and Aiden. In 2018, McKidd married private chef Arielle Goldrath. They have since welcomed two children, Iona and Joe.
Grey's Anatomy airs Thursday nights on ABC.