'Grey's Anatomy': Chandra Wilson Reveals the Show Will Not End With Season 17
Grey's Anatomy is so popular that it has become a staple in the hearts of some fans. For seventeen seasons, people have come back to the show week after week to get their hearts broken by whatever madness show creator Shonda Rhimes cooks up. But as with all good things, Grey's must come to an end at some point. The real question is, when?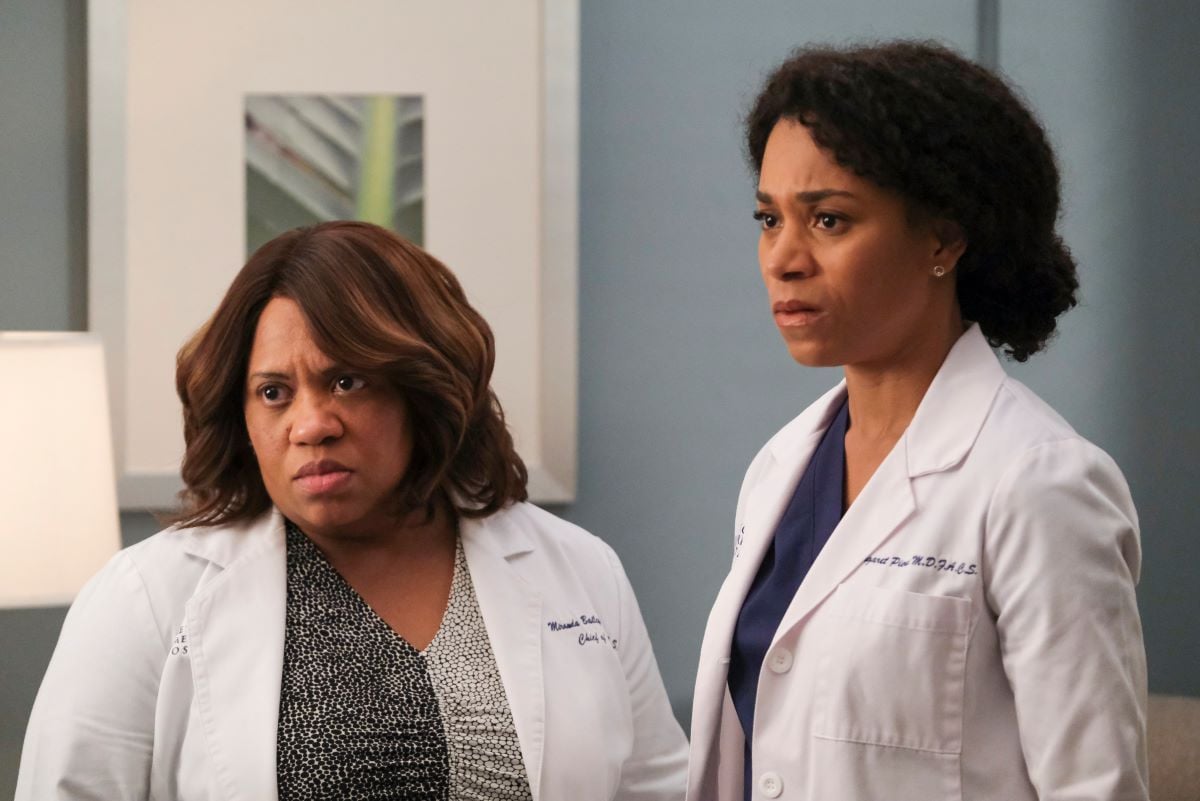 Characters have been leaving 'Grey's Anatomy' for a while
Throughout the series, a number of prominent cast members have left. Now, there are only three characters left from the beginning of the show, Meredith Grey, Richard Weber, and Miranda Bailey. As the actors behind the other original characters have left, many people have wondered how long the show can keep going with so few of the people who started it.
When Justin Chambers, who played Meredith's best friend Alex Karev, left, it seemed like the end of the show. But yet, all of the characters, including Karev's wife Jo Wilson, seem to have moved on from his exit.
In the past, Rhimes has said that the show will only end when Ellen Pompeo, who plays Meredith, is ready to leave.
"Ellen and I have a pact that I'm going to do the show as long as she's going to do the show," Rhimes told E! News in 2017."So, the show will exist as long as both of us want to do it. If she wants to stop, we're stopping. So, I don't know if we'll see 600, but I want to keep it feeling fresh. As long as there are fresh stories to tell and as long as we're both excited about the stories being told, we're in. So, we'll see where that takes us."
'Grey's Anatomy' is not ending yet
Over the years, there have been a few proposed endings for Grey's but none of them have panned out.
"I know from a creative standpoint there have been many 'This is how the season would end' conversations and then they all end up [not happening] because of a myriad of reasons," Chandra Wilson (Miranda Bailey) recently told Entertainment Tonight. "Because the network's not ready, the studio's not ready, the fanbase isn't ready, the numbers are too good, all of those things. Collectively, they've decided we're not going to put an end on it. We're just going to wait and see."
Much of this season has focused on the coronavirus (COVID-19) pandemic, which is not exactly a perfect ending in Wilson's mind.
"Especially in light of what's happening right now, it's like, do we want the last season to be about COVID? Or do we want us to be able to put some nice ribbons around it with rainbows and balloons and things?" she continued. "I know on the creative end the conversation comes up, but on our end, on the actor end, we're like, look, whatever it is that you want us to do. Whatever life you see for these characters, as actors, we're ready to bring that to life. So greater powers have those conversations than us."
But Wilson did admit that if this was the last season, fans would probably know about it.
"I would think that if this was the last season of 'Grey's' that it would be a whole thing about 'tune in for the final season of 'Grey's Anatomy,'" she said.