'Grey's Anatomy': 4 Characters Who Could Die When Season 18 Returns With New Episodes
Grey's Anatomy Season 18 fans have been reeling over the possibility of Owen Hunt's (Kevin McKidd) death since the winter finale episode last year. Now, the ABC medical drama will come back on Thursday, Feb. 24, with episode 9. But it looks like more than one life could be on the line. Here are four characters who could die when Grey's Anatomy Season 18 returns with new episodes.
Owen Hunt could die after the car crash in 'Grey's Anatomy' Season 18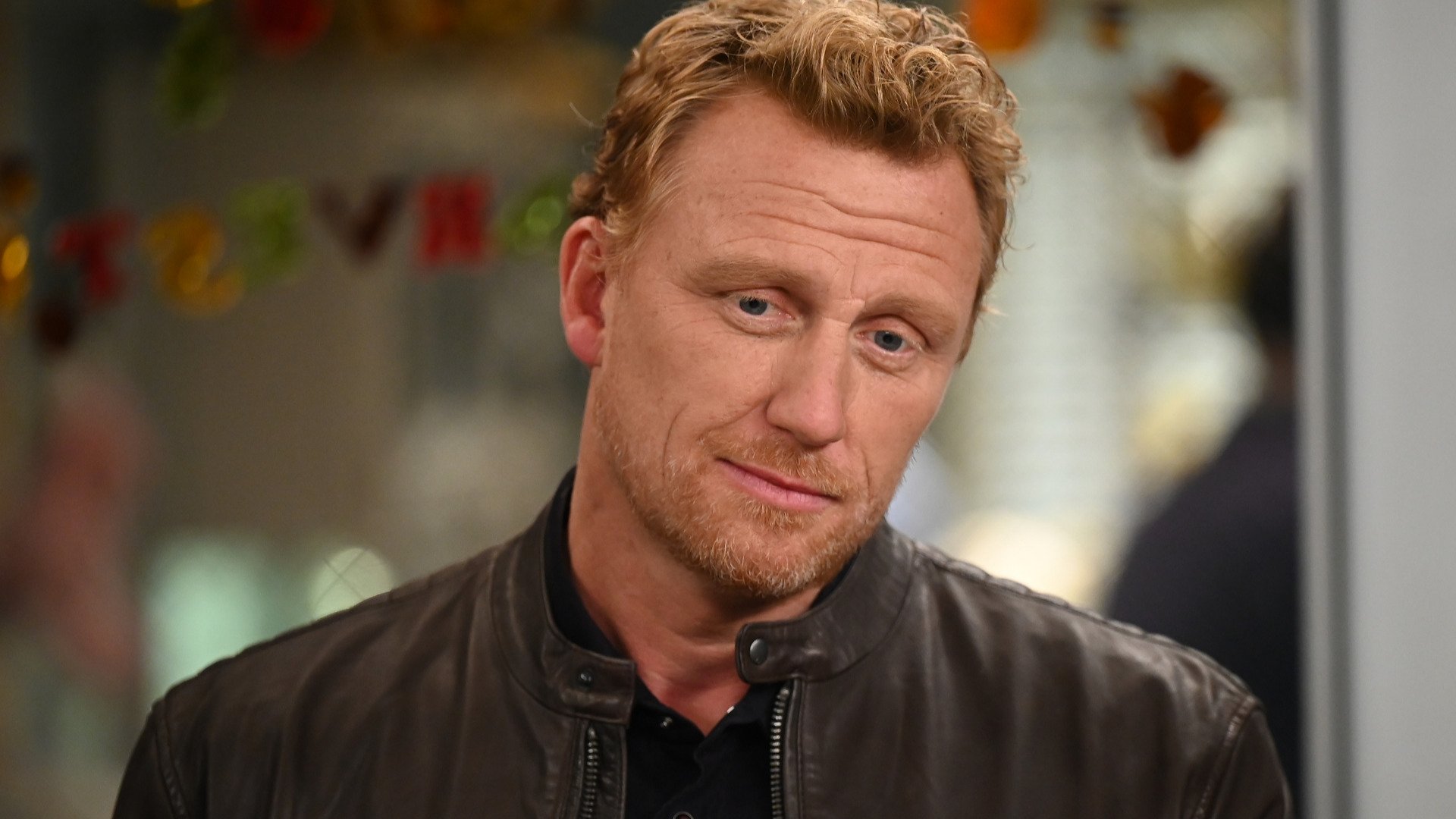 RELATED: New 'Grey's Anatomy' and 'Station 19' Trailer Drops More Clues About Owen When the Shondaland Shows Come Back for the Next Crossover
As mentioned, many Grey's Anatomy fans are worried that Owen is dead. At the end of season 18 episode 8, the beloved character was inside of a car that went over a cliff. Meanwhile, multiple previews for the Grey's Anatomy and Station 19 crossover winter premiere on Feb. 24 suggest that someone from the crash dies.
That said, some Grey's Anatomy viewers aren't entirely sure that Owen will die in season 18 episode 9. For one, it's likely McKidd isn't leaving, considering the actor reportedly signed a contract that would take him through season 19. But, of course, anything can happen at this point. So Grey's fans will just have to see whether Owen is killed off in the end.
Meredith Grey will try to save David Hamilton in 'Grey's Anatomy' Season 18 Episode 9
RELATED: 'Grey's Anatomy' Is Renewed for Season 19 and Fans Think They Know When the Last Season Will Air on ABC
In the Grey's Anatomy Season 18 winter finale, Meredith Grey (Ellen Pompeo) and the Minnesota team were set to start an experimental surgery on David Hamilton (Peter Gallagher). As Amelia Shepherd (Caterina Scorsone) put it, they were going to drill a hole into a "renowned surgeon's head using a piece of equipment we just invented to inject a cellular solution that has never been tested on a human before to cure what has been heretofore been an entirely incurable disease." No pressure.
Nevertheless, Hamilton had a perforated bowel on the day of the surgery. So it was postponed. That said, the synopsis for Grey's Anatomy Season 18 Episode 9 revealed that "Meredith works to save Dr. Hamilton's life" on Feb. 24. So it seems the character could be in danger once again. But even so, Hamilton suggested that he was ready for any outcome, even death, prior to his original surgery.
Farouk Hunt was on the brink of death in the last episode of 'Grey's Anatomy'
RELATED: 'Grey's Anatomy': Camilla Luddington's Arizona Robbins Fan Theory Is Perfect for Season 18
Farouk Hunt (Bardia Seiri) was still on ECMO in the winter finale of Grey's Anatomy Season 18. And luckily, a new heart became available. However, it's possible the car crash involving Owen, Teddy (Kim Raver), and Cormac Hayes (Richard Flood) could detail everything.
Hayes, Teddy, and Owen were on their way back to Grey Sloan Memorial with Farouk's heart when they got into the accident. Teddy went ahead with the heart. But if she doesn't make it back to the hospital in time – or if another situation rises – then it's possible Farouk could die in the Grey's Anatomy winter premiere.
Megan Hunt's troubling comments to Cormac Hayes on 'Grey's Anatomy'
RELATED: 'Grey's Anatomy': Camilla Luddington Teases Jo and Link's Next Steps and It's 'Messy'
Although Megan Hunt (Abigail Spencer) wasn't in immediate danger in the last episode Grey's Anatomy Season 18, the character made some troubling remarks to Hayes. Megan shared that she wasn't willing to survive Farouk's death. Then Hayes shared his concerns with Owen and Teddy.
"She's not alright," Hayes said of Megan. "I've dealt with a lot of anxious and depressed parents over the years. But this is different. … I'm still telling you that she needs serious help. She is not alright."
He continued, "I know you guys want to celebrate, but I need you to understand what your sister just said to me. And I'm not sure that it's cured, even with a heart transplant for her son. She's profoundly depressed."
Meanwhile, Teddy and Owen seemed to brush Hayes off, suggesting that Megan would be fine after the surgery. But given the car crash and Hayes' concern that Megan needs help regardless of Farouk's surgery, it's possible Grey's Anatomy fans should still be worried about Owen's sister when season 18 comes back with new episodes.
RELATED: 'Grey's Anatomy': This Nick Marsh and Meredith Grey Fan Theory Will Make You Watch Season 18 Differently