3 'Grey's Anatomy' Characters Fans Hated at First, But Grew to Love
Grey's Anatomy has seen its fair share of fan-favorite characters throughout the years, but they didn't always start off that way. 
The ABC medical drama made its debut in 2005, and it's still going strong to this day. Viewers have been introduced to a wide range of personalities, including certain individuals who came crashing in. And as they say, the first impression is everything. So more often than not, Grey's Anatomy fans end up hating these characters. But of course, there have been a few exceptions to the rule. 
Mark Sloan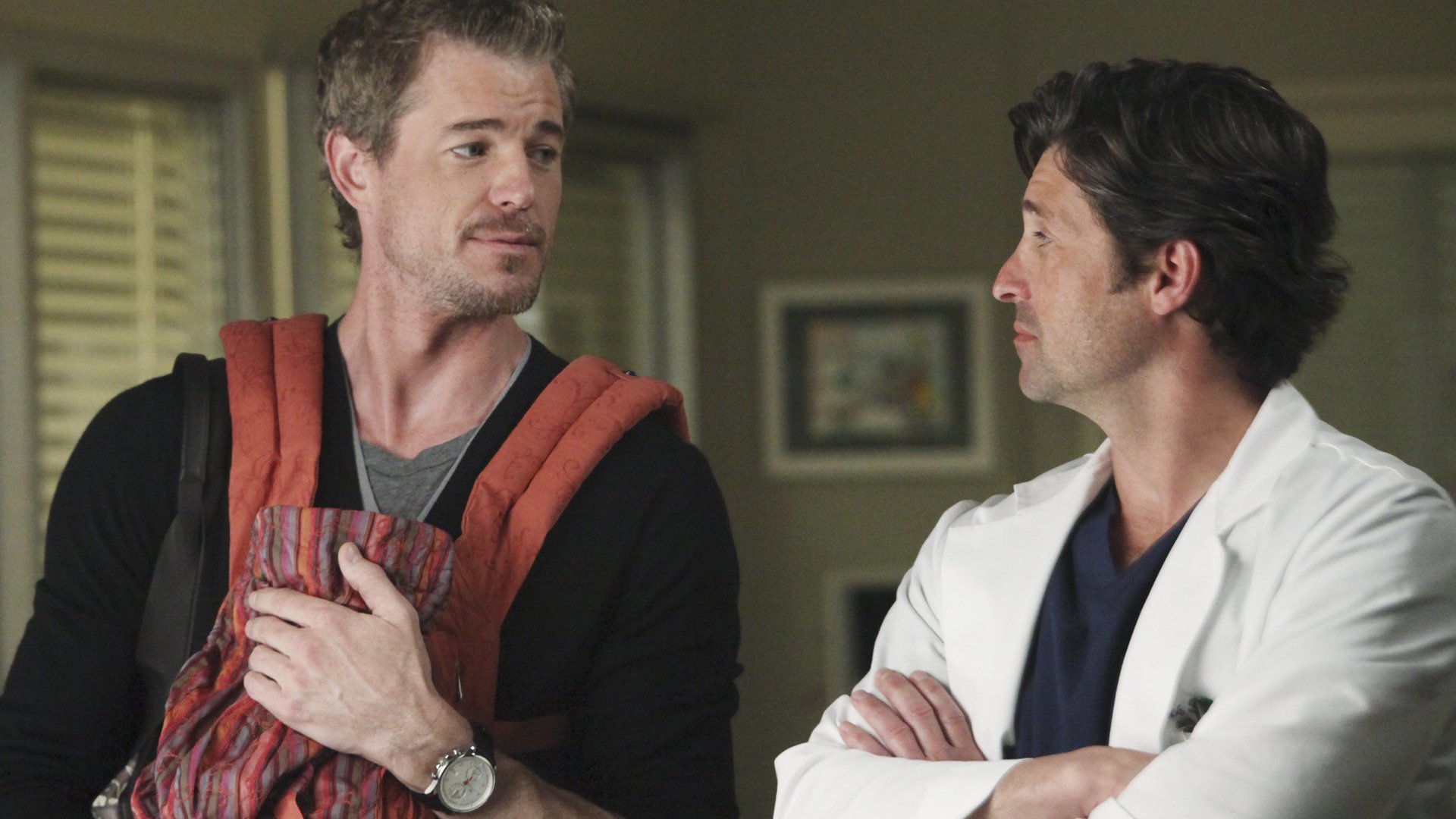 When Mark Sloan (Eric Dane) first appeared in Grey's Anatomy Season 2, it was difficult not to hate him. The character was annoyingly confident and seemingly nothing but a manwhore. He also slept with Derek Shepherd's (Patrick Dempsey) wife, Addison Montgomery (Kate Walsh). But as time went on, Mark showed he was willing to step up.
Throughout Mark's journey on Grey's Anatomy, he rekindled his friendship with Derek and formed a close connection with Callie Torres (Sara Ramirez). Then when Callie became pregnant with Mark's baby, he chose to stay involved. 
Meanwhile, Mark fell in love with Lexie Grey (Chyler Leigh). And eventually, the plastics surgeon became so much more than the man they were introduced to in season 2, even delivering advice about love on his death bed.
April Kepner
April Kepner (Sarah Drew) was one of the residents from Mercy West when the hospital merged with Seattle Grace. So naturally, Grey's Anatomy fans hated her. Then to make matters worse, the character was also incredibly annoying. But things changed after April lost her friend, Reed Adamson (Nora Zehetner), to the shooter in season 6.
As Grey's Anatomy went on, April faced and overcame multiple obstacles. She was fired — twice — and failed her boards. However, the trauma surgeon showed resilience and stood on her own, even through her relationship with Jackson Avery (Jesse Williams). Then before viewers knew it, April was leaving the Shondaland series. And Grey's Anatomy fans have been gutted ever since.
Alex Karev
Grey's Anatomy fans knew Alex Karev (Justin Chambers) as "Evil Spawn" for a reason. The character was a misogynistic jerk on arrival, even calling Meredith Grey (Ellen Pompeo) a nurse in an attempt to insult her in the premiere. Then time-and-time again, Alex proved himself to be the epitome of toxic masculinity.
Nevertheless, Alex slowly started opening up and caring for others, whether or not that was in his best interest. The character found his way out of plastics and into pediatric surgery under the guidance of Arizona Robbins (Jessica Capshaw). He also displayed a level of empathy toward his young patients not often shown with other characters.
Alex also started a romance with Izzie Stevens (Katherine Heigl) and supported her through cancer. Then when she left him, Alex finally found love again with Jo Wilson (Camilla Luddington) and became the partner viewers wants him to be.
That said, some Grey's Anatomy fans may find Alex's character progression debatable after season 16. The peds surgeon abandoned Jo for Izzie. But at least Alex didn't regress into the character he was in season 1.
Check out Showbiz Cheat Sheet on Facebook!