4 'Grey's Anatomy' Couples That Deserved to Be Endgame
Grey's Anatomy has been around for over 15 years, and you could say the Shondaland series knows a thing or two about romance. The ABC medical drama has spawned epic loves like Meredith Grey (Ellen Pompeo) and Derek Shepherd (Patrick Dempsey). It's also given us marriages to aspire to like Ben Warren (Jason George) and Miranda Bailey (Chandra Wilson). But the show has also delivered a number of fiery romances that, for some reason, just didn't work out. So here are the best Grey's Anatomy couples that deserved to end up together — but didn't.
1. Mark Sloan and Lexie Grey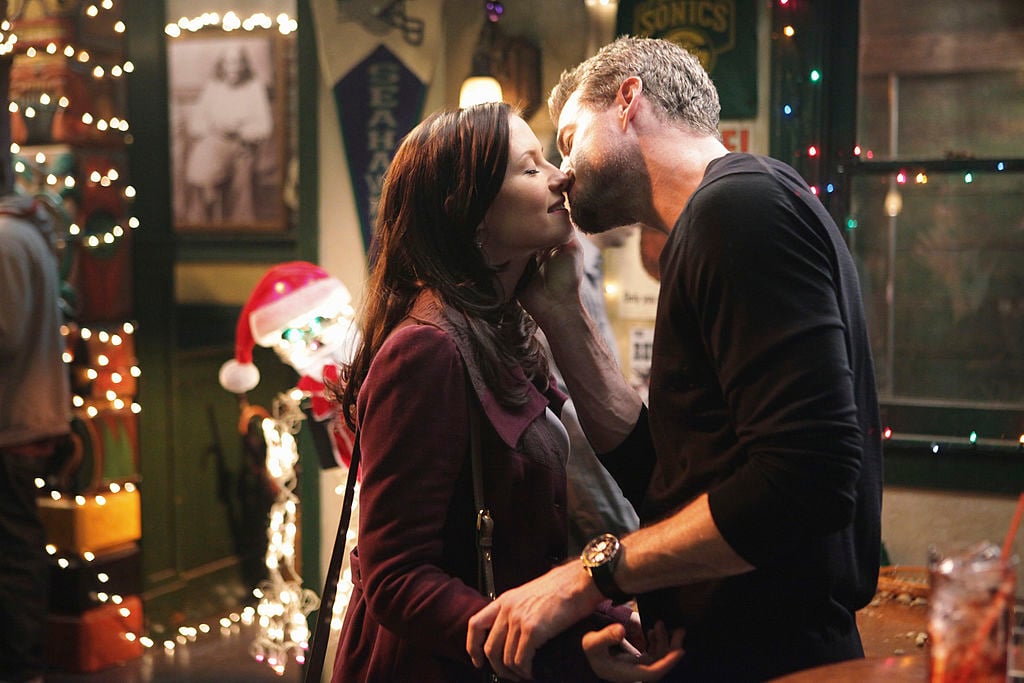 RELATED: 'Grey's Anatomy' Fans Still Wish Mark and Lexie Could Have Lived Happily Ever After
Say what you want, but the way Mark Sloan (Eric Dane) and Lexie Grey (Chyler Leigh) finally got together was absolutely devastating. At the start, the pair had a few things going against them and they were never really on the same page. Nevertheless, Mark and Lexie always found themselves drawn to one another. But on Grey's Anatomy, love isn't enough.
When we all thought the couple would get together, the cruel Shondaland gods dropped the airplane crash episode. In "Flight," Mark and Lexie were able to confess their love, finally acknowledging they were meant to be. But sadly, this happened as Lexie was dying. Mark also passed in the next episode. And just like that, Grey's Anatomy shattered our dreams of a Slexie endgame.
2. Callie Torres and Arizona Robbins
RELATED: Why 'Grey's Anatomy' Fans Might Never See Callie Again After All
Ask any Grey's Anatomy fan and they will tell you Callie Torres (Sara Ramirez) and Arizona Robbins (Jessica Capshaw) deserved better. They were the show's first prominent LGBTQ couple and had some extraordinary moments together. But whatever came their way, it seemed Callie and Arizona always fought for their relationship in the early days. Then things started to shift.
After a brief breakup and the birth of Sophia (via Mark), Callie and Arizona got married. However, the plane crash episode ruined yet another relationship. Following the crash, Arizona lost her leg, which led to a lot of resentment. Then Arizona cheated on Callie, and even after therapy, the couple decided to divorce.
Arizona and Callie found a way to co-parent following their split. But after a difficult custody battle, Callie moved to New York with her new girlfriend, Penelope Blake (Samantha Sloyan). However, that may not be the last of the couple.
In Grey's Anatomy Season 14, Arizona left for New York for Sofia. Coincidentally, Callie and Penny broke up. So does this mean Callie and Arizona got back together? Calzona's final ending was never shown on-screen. But after everything they went through, we hope so.
3. Jackson Avery and April Kepner
RELATED: 'Grey's Anatomy': Will April and Matthew Ever Return? The Door Is Still Open
Grey's Anatomy fans are still not over Jackson Avery (Jesse Williams) and April Kepner's (Sarah Drew) relationship. Fans were first introduced to the characters when Seattle Grace and Mercy West merged. The two sparked up a friendship before finally hooking up. Then suddenly, everyone could see the couple's chemistry.
As things progressed, fans saw Jackson and April's devotion to one another. Even when they decided to stop hooking up, the red string of fate kept them closeby. Then finally, it happened — and it happened in the most Grey's Anatomy way.
In the middle of Jackson and Matthew Taylor's (Justin Bruening) wedding, Jackson got up and professed his love. Everyone was shocked — including the audience. Then April and Jackson ran off together and eloped.
Nonetheless, it wasn't happily ever after. Jackson and April faced plenty of challenges, including the death of their newborn, Samuel. Then as time went on, the couple started to unravel and they ended up getting divorced. And when the former lovers signed the papers, April found out she was pregnant with Harriet.
Despite everything, Japril was not endgame on Grey's Anatomy. April rekindled her love for Matthew — the man she left at the altar — and married him. She also continues to co-parent with Jackson offscreen. So technically, it's possible April and Jackson could magically end up together. But as much as it pains us to say it, we're not holding our breath.
4. Jo Wilson and Alex Karev
RELATED: 'Grey's Anatomy': Krista Vernoff Reveals Why Alex Karev Didn't Die in Season 16
Before season 16, Jo Wilson (Camilla Luddington) and Alex Karev (Justin Chambers) were on the fast-track to becoming one of Grey's Anatomy's endgame couples. The pair just knew how to support one another, particularly because their backgrounds were similar. Heck, Jo and Alex even got married twice to prove how much they loved each other.
Even so, that all came tumbling down when Izzie Stevens (Katherine Heigl) came back into the picture. In Grey's Anatomy Season 16, Alex disappeared and ghosted Jo. Then in a letter, Alex revealed he reconnected with Izzie, who had his children from the embryos they made when she had cancer. So he decided to leave Jo for his ex-wife in Kansas, mailing her signed divorce papers.
For a couple that delivered so much promise, it was disappointing to see JoLex split so quickly. And seeing as the couple just remarried in season 15, Alex's betrayal has us questioning whether or not true love exists.
Check out Showbiz Cheat Sheet on Facebook!