'Grey's Anatomy': 3 Couples the Season 17 Finale Changed Forever
The 'Grey's Anatomy' Season 17 finale changed the relationship status of multiple couples. So here's where Amelia and Link, Maggie and Winston, and Teddy and Owen stand ahead of season 18.
The Grey's Anatomy Season 17 finale proved nothing will be the same when the ABC medical drama returns for season 18. Meredith Grey (Ellen Pompeo) started a new role at Grey Sloan Memorial. Meanwhile, Jo Wilson (Camilla Luddington) finally adopted baby Luna. The new Grey's Anatomy episode also delivered major updates to three beloved couples. So here's where each relationship stands today.
[Spoiler alert: This article contains spoilers from Grey's Anatomy Season 17 Episode 17, "Someone Saved My Life Tonight."]
Maggie Pierce and Winston Ndugu got married in the 'Grey's Anatomy' Season 17 finale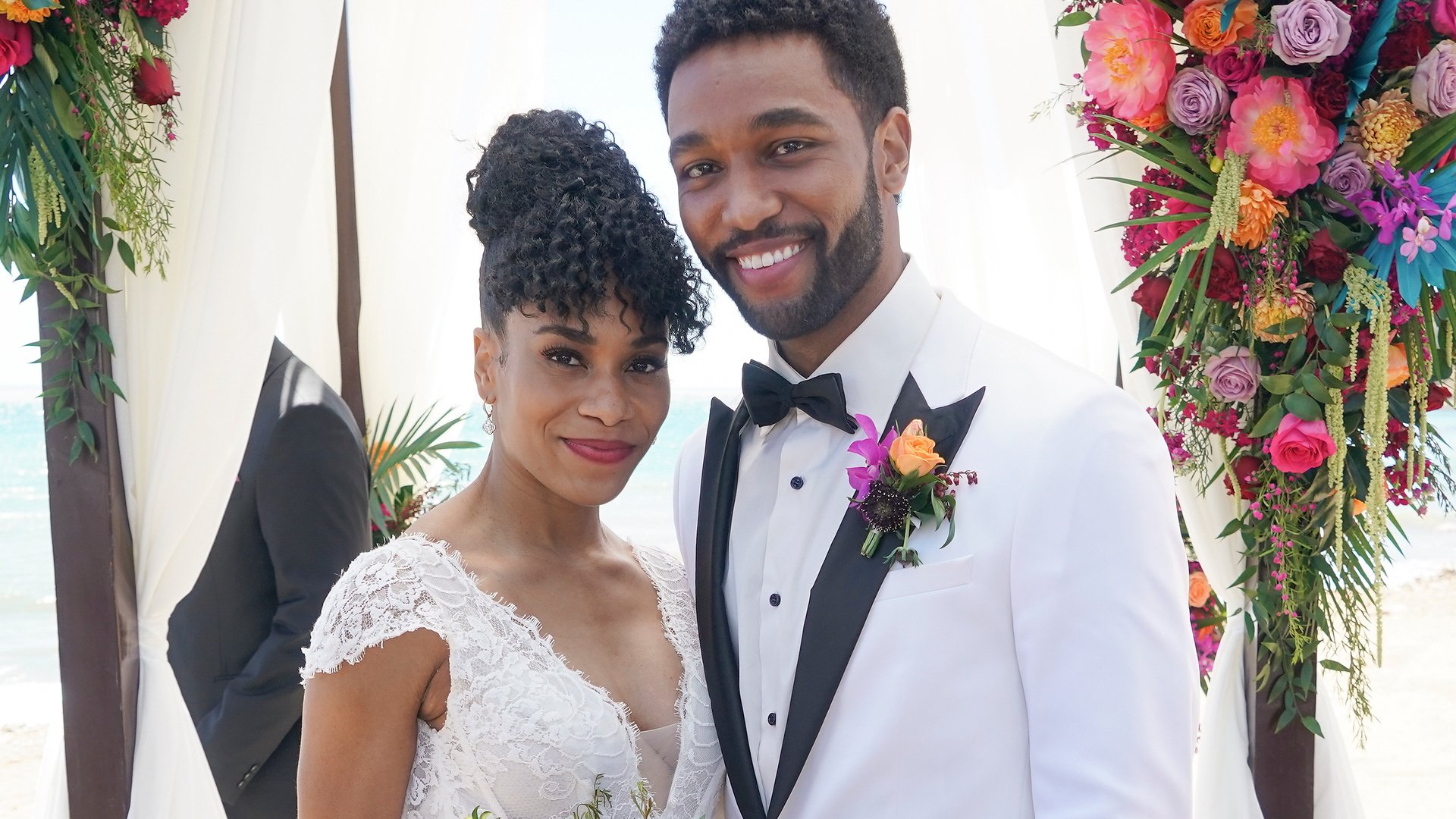 At the start of Grey's Anatomy Season 17 Episode 17, "Someone Saved My Life Tonight," Maggie Pierce (Kelly McCreary) and Winston Ndugu (Anthony Hill) planned to get married. The couple chose to have a small backyard ceremony at Meredith's house due to the coronavirus (COVID-19) pandemic. But Winston's grandmother and Maggie's father stopped the wedding because they wanted the wedding to be done "right." 
"Do you know how proud we are of you two? We want the world to see," Winston's grandmother said.
In the end, Maggie and Winston decided to postpone the wedding until it was safe. But even so, Grey's Anatomy fans got to watch the couple's stunning beach wedding set in April 2021. Now, many viewers are hoping Maggie and Winston get their happily ever after in season 18. 
Teddy Altman and Owen Hunt got engaged
After everything that happened in Grey's Anatomy Season 17, it looks like Teddy Altman (Kim Raver) and Owen Hunt (Kevin McKidd) are stronger than ever. The couple rekindled their romance. Then Owen proposed to Teddy while hanging out with Meredith, Amelia Shepherd (Caterina Scorsone), and Atticus "Link" Lincoln (Chris Carmack) on Christmas.
"Theodora Grace Altman," Owen said. "Now, this is not the first time I've asked you this. And we've hurt each other, I know. But we have forgiven each other. We may not make sense to the rest of the world, but we make sense to us. So I am asking you, in front of everyone — will you please continue to make me the happiest man alive?"
Of course, Teddy accepted the proposal. So now, Teddy and Owen are engaged again. But will they make it to the altar in Grey's Anatomy Season 18? We'll see. 
Atticus 'Link' Lincoln proposed to Amelia Shepherd
Ahead of the Grey's Anatomy Season 17 finale, Link revealed he wanted more children. But Amelia wasn't exactly on the same page. Then in episode 17, Link agreed to foster Luna to help Jo. But while the situation was temporary, it made Amelia realize she didn't want marriage and more children. 
Meanwhile, Link planned to propose to Amelia. He finally asked after Maggie and Winston's wedding. But it didn't go as he expected.
"Amelia, I know that this last year has been intense," Link said. "I don't think it makes sense for us to wait until life settles down, because knowing us, it won't. But I do know that no matter what happens, I want to go through it with you."
When Link got down on one knee, Amelia didn't respond. She looked at him with sad eyes, and it was over. In the end, Link went to Jo's house heartbroken. Now, will Amelia and Link get back together in Grey's Anatomy Season 18? Only time will tell at this point.
Grey's Anatomy will return to ABC with season 18.