'Grey's Anatomy' Creator Shonda Rhimes' First Pilot Show for ABC Wasn't the Medical Drama
Say Shonda Rhimes' name and one immediately thinks of ABC's hits Grey's Anatomy, Scandal, and How to Get Away with Murder. Though she's found a new home at Netflix with Bridgerton and a slew of upcoming projects, she made her imprint on pop culture with Grey's. Because of it, Rhimes' name rings bells in Hollywood. But how about the first show she wrote for ABC wasn't the long-running drama, but another pilot?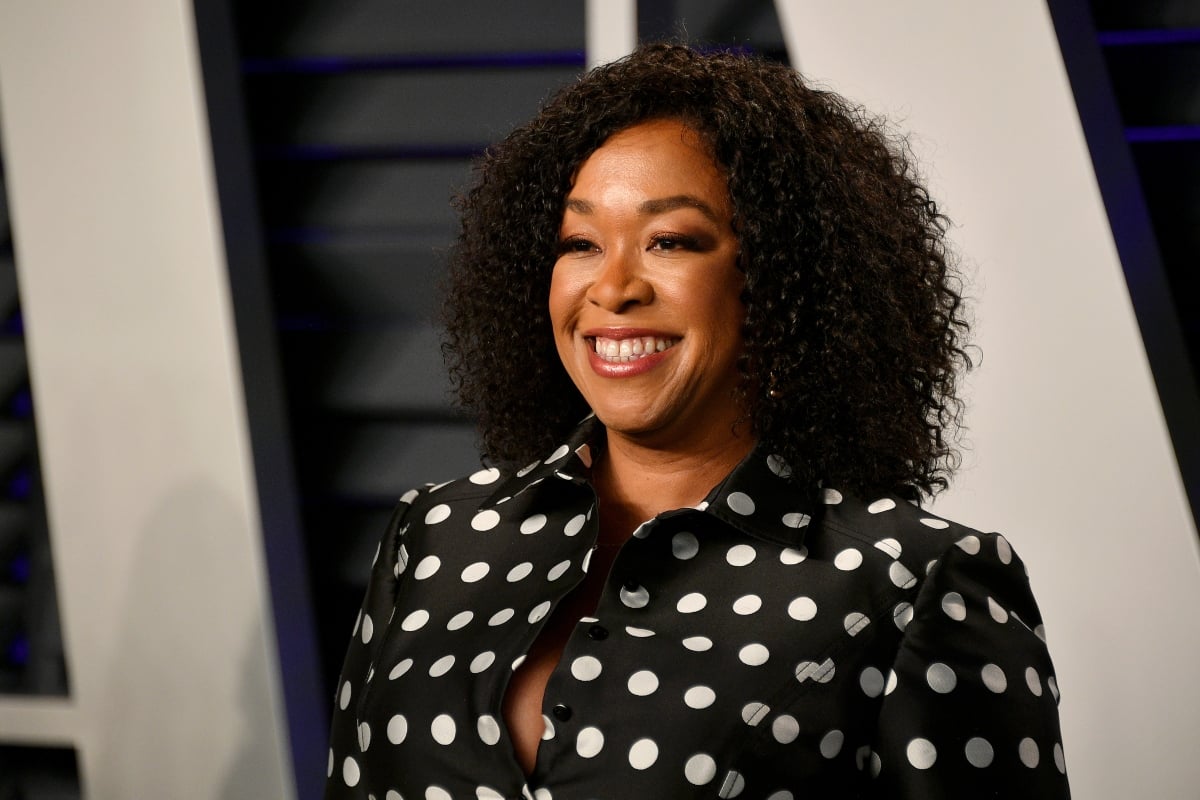 Shonda Rhimes' first ABC series was about journalists
Shonda Rhimes is no stranger to pitching TV shows — she even teaches a MasterClass on it. Before Grey's Anatomy, she had plans for another ABC show, but she wound up switching gears to meet the executives' tastes. That first show? It was about women journalists.
During a 2015 interview with NPR, Rhimes discussed her ascent in the industry, and explained to Terry Gross that the medical procedural wasn't her initial path.
"You know, I started out – the pilot that I wrote first was a pilot about journalists – it was about war correspondents, actually," she said. "And it was about very strong, competitive women who really enjoyed covering war. And it didn't get made because we were kind of at war and they'd felt inappropriate, actually, to see people really enjoying covering war when real soldiers were dying. And I thought to myself, well, I really enjoyed writing this pilot experience. I'd love to do it again. And I was at ABC, and I said, well, what does Bob Iger want? And somebody said, well, he really wants a medical show."
Rhimes pivoted and wrote Grey's, and she realized that she could get into medicine because she loved watching surgery shows on cable. Additionally, she was a candy striper during high school.
'Grey's Anatomy' was Rhimes' first big television gig to hit the screen
Reflecting on her decision to change course, Rhimes shared that she simply flipped the script to write about powerful women in the medical field.
"And so I really kind of tried to apply those kinds of women, the kind of women that I'd been really interested in, women who were really competitive and who loved their jobs more than anything – to the world of surgery," she told Gross.
But that didn't mean there wasn't pressure for her to churn out a hit. Between being a Black woman and having a show with an unconventionally diverse cast, Rhimes felt she had much to prove. In her memoir, Year of Yes: How to Dance It Out, Stand in the Sun, and Be Your Own Person, Rhimes wrote that Grey's Anatomy was her "first real job in television," and she sought advice.
"Having a show I created be my first real TV job meant I knew nothing about working in TV when I began running my own show," she said. She learned how to keep a story going, and one show soon turned into three.
Rhimes also says TV is a business
Rhimes nixed the war correspondents' idea in favor of one that would satisfy the TV network. It's something she talks about in her MasterClass. According to Variety, she made a statement alluding to the fact that those in charge have the final say.
"You don't just get to write whatever you want and then somebody magically puts it on the air. We're not princesses, we're not wearing tiaras — it's not the world. We all have to feed ourselves." These days, Rhimes is busy working on new programming for Netflix which will include projects in TV, film, gaming, virtual reality, and more.
RELATED: 'Grey's Anatomy' Fans Want Shonda Rhimes Back for the Show's Final Season