'Grey's Anatomy' Creator Shonda Rhimes Shares How She Was Inspired by Oprah Winfrey
Producer Shonda Rhimes talks about how Oprah Winfrey motivated her to pursue her dreams.
Media mogul Shonda Rhimes is known for her blockbuster prime time shows including Grey's Anatomy, Scandal, and How To Get Away With Murder. After inking a multi-million dollar deal with Netflix, the famous producer is now creating a suite of shows for the mega popular streaming service.
Rhimes has shared that she had a love for storytelling when she was a child, though there weren't many people in the television industry to whom she could relate. The Private Practice creator revealed that talk show icon Oprah Winfrey provided Rhimes with the inspiration and hope she needed.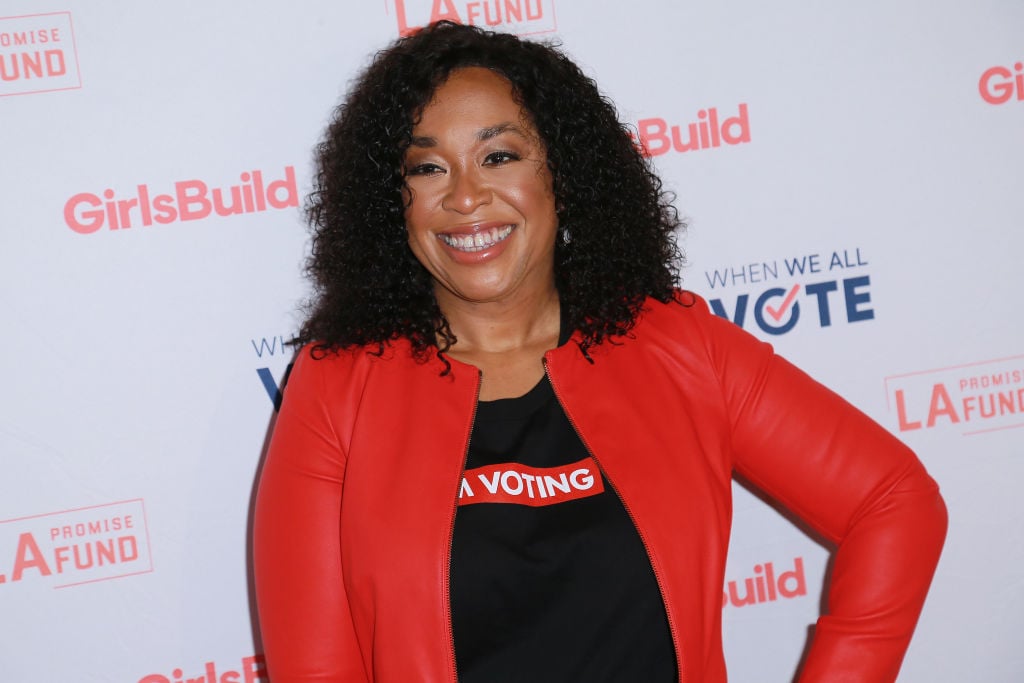 Shonda Rhimes on 'Grey's' milestone
In June, Rhimes spoke with Variety on the milestone Grey's Anatomy hit in becoming the longest running medical drama in television history. The TV producer credited the show's loyal fans for staying tuned since the series premiere.
"It's surreal. I mean it truly is a surreal feeling to know that that show's been going for as long as it's been going," Rhimes told Variety. "Ellen Pompeo [who portrays Meredith Grey] and I talk about that every once in a while. This idea that something that we thought maybe would go a season is still strong, I feel incredibly lucky. Those fans have been amazing."
Rhimes is known for creating strong female characters in all of her shows, hoping to portray women in a realistic and empowering light. When asked if she considers herself a feminist, Rhimes focused more on the importance of equality rather than labels.
"I don't even know if I can answer that question," she said. "I think that given the fact that a feminist is a woman who believes that men and women should be treated equally, I think I've probably been a feminist since the day I was born. That's not really a consideration in the household I was raised in."
Seeing Oprah Winfrey pave the way
While Rhimes had early aspirations of creating stories, she couldn't relate to anyone in the spotlight when she was growing up.
"I always knew I wanted to be a writer," she explained. "I always knew I wanted to be a storyteller, but there was nobody out there who seemed anything like me."
The Scandal creator shared that she saw media icon Oprah Winfrey as a trailblazer for her. "I gave a speech once at the Television Academy where I talked about the only woman I saw in television who looked a little bit different, who had a different body type, was Oprah when I was growing up," Rhimes recalled. "And that was the one image of somebody who made me feel like, 'Oh, there's somebody out there. You can be something different.'"
'Grey's' creator gives cast members room for a personal life
As the mom of three daughters, Rhimes knows the demands of motherhood and the importance of being present. Experiencing the challenges of being a working mother first-hand, Rhimes is mindful to give her female cast members with kids the flexibility they need.
"I think it's important because women work and obviously we're expecting women to have children and women to have lives," she told Variety. "And we live in a society right now where it's not an obvious thing where men are having children and staying home. So women have to figure out a way to be mothers and working mothers at the same time."
Rhimes believes in treating her cast members with the same respect she treats herself when it comes to the demands of parenting. "I'm a working mother. So I'm not going to create a world in which it's simpler for me than it is for the people that I work with," she said.
Rhimes' show Bridgerton is set to be released this year on Netflix.