'Grey's Anatomy': Cristina Could Have Been Happy With Burke, But Real Life Got in the Way
Asian-Canadian-American actor Sandra Oh played Dr. Cristina Yang on Grey's Anatomy for the first ten seasons of the medical TV drama.
Dr. Yang was part of the original core cast comprised of Dr. Meredith Grey (played by Ellen Pompeo), Dr. Alex Karev (Justin Chambers), Dr. George O' Malley (T. R. Knight) and Dr. Izzie Stevens (Katherine Heigl).
Over the course of Dr. Yang's decade-long story arc, audiences watched her struggle to find a balance between her burgeoning medical career and her romantic life. One of the character's earliest relationships was with Dr. Preston Burke (Isaiah Washington) during Grey's Anatomy's first three seasons.
The relationship didn't last long, and this was in part due to a real-life Hollywood controversy.
Audiences first meet Dr. Cristina Yang in the 'Grey's Anatomy' series premiere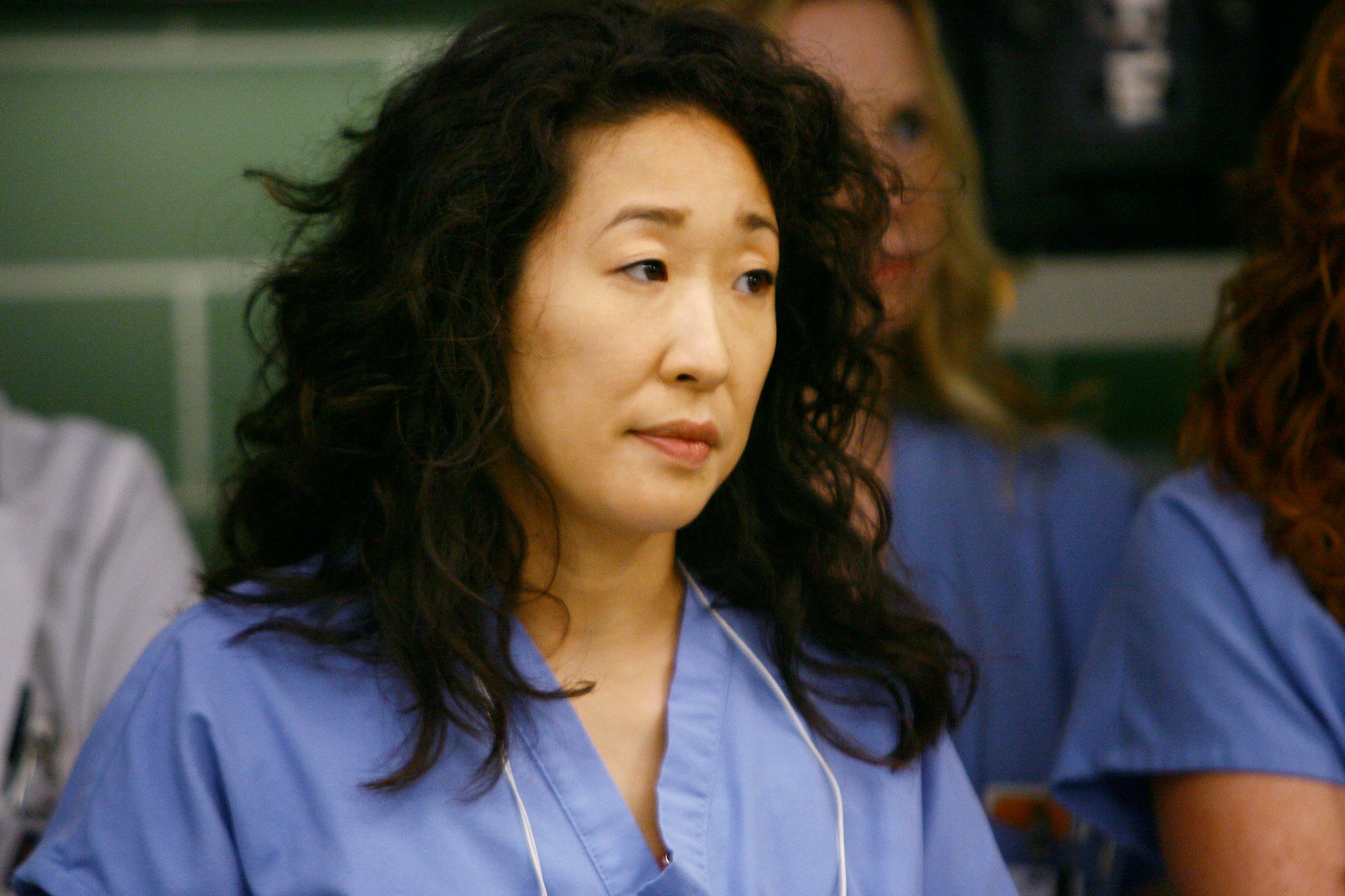 At the start of Grey's Anatomy, Dr. Yang is a recent graduate and a surgical intern at the fictitious Seattle hospital where the show is based. During the first season, it's revealed the character wanted to become a doctor after her father was killed in a car accident when she was a young girl.
Dr. Yang quickly forges a close bond with her fellow intern, Dr. Grey. Over the ensuing decade, Dr. Yang features in prominent Grey's Anatomy plots, including pregnancy, surviving the hospital shooting, and surviving season eight's infamous plane crash. 
The character bid the show goodbye in the season 10 finale. "It's been a great privilege to play the character of Cristina Yang on [Grey's Anatomy] and I am both sad and excited to see where this, her final season will take her," Oh said at the time in a report by Entertainment Weekly. "It was an emotional and deeply creative decision for me and I feel fully supported by Shonda and the writers. It's so rare in an actor's life to be able to explore and grow a character so fully, so completely."
Besides being heavily involved in so many of the major storylines in Grey's Anatomy, Dr. Yang was also romantically involved in Dr. Burke during seasons one through three. 
Dr. Preston Burke was Dr. Yang's first relationship at the 'Grey's Anatomy' hospital
The relationship between Dr. Burke and Dr. Yang all starts when the former, who was the hospital's chief of cardiothoracic surgery, gives Dr. Yang a coffee. Shortly after, the two get intimate in one of the hospital rooms.
The couple's on-again, off-again relationship culminates in an engagement. The romance doesn't last long: In season three, Dr. Burke deserts Dr. Yang on their wedding day. A few episodes later, it's revealed that he is transferring to a different hospital, effectively ending their relationship once and for all.
To this day, fans still reminisce about what could have happened if Dr. Burke had stayed and the two doctors actually got married. But real life got in the way, and a scandalous controversy forced the show to write Dr. Burke out of the script. 
Dr. Yang and Dr. Burke's relationship ended because of something that happened in real life
On social media platform Reddit, fans of Grey's Anatomy have been sharing their so-called unpopular opinions about the show. "I actually liked Burke, and I didn't hate his relationship with Cristina," wrote Reddit user cauliflowerjooce. "I thought Burke was interesting."
Many other fans commented in agreement. "I loved Burke's character and thought he really was the best match for Cristina long term," replied Reddit user Brina_22. "Sadly the actor's comments [in real life] were wrong and he was let go."
This was in reference to a scandal surrounding Isaiah Washington, the actor who played Dr. Burke. It all started with a rumor in 2006 that Washington had used a homophobic slur against another cast member on the set of Grey's Anatomy. That rumor turned out to be true, and the controversy grew bigger as Washington repeatedly made comments about the scandal to the press. 
"Fallout from the turmoil has sparked talk of everything from hasty script rewrites of an impending onscreen fight scene…to rumors that Washington would be fired," reported People magazine at the time. In the end, the show's producers went the latter route and Washington was fired (and his character subsequently written off the show).