'Grey's Anatomy': Will Cristina Yang Return in Season 17? Fans Hope the Character Will Reunite With Meredith on the Beach
Why 'Grey's Anatomy' fans think Cristina Yang (Sandra Oh) could return in season 17. Plus what the team says about her potential reunion with Meredith Grey.
Grey's Anatomy Season 17 sent viewers down memory lane when Meredith Grey (Ellen Pompeo) reunited with Derek Shepherd (Patrick Dempsey) and George O'Malley (T.R. Knight). Now, everyone is wondering who Meredith will meet next. And of course, fans are hoping to see the beloved Cristina Yang (Sandra Oh). But given the current pattern, is Cristina's return in Grey's Anatomy Season 17 even possible? Here's what the Shondaland series has confirmed so far.
Why Cristina Yang's return isn't out of the question for 'Grey's Anatomy' Season 17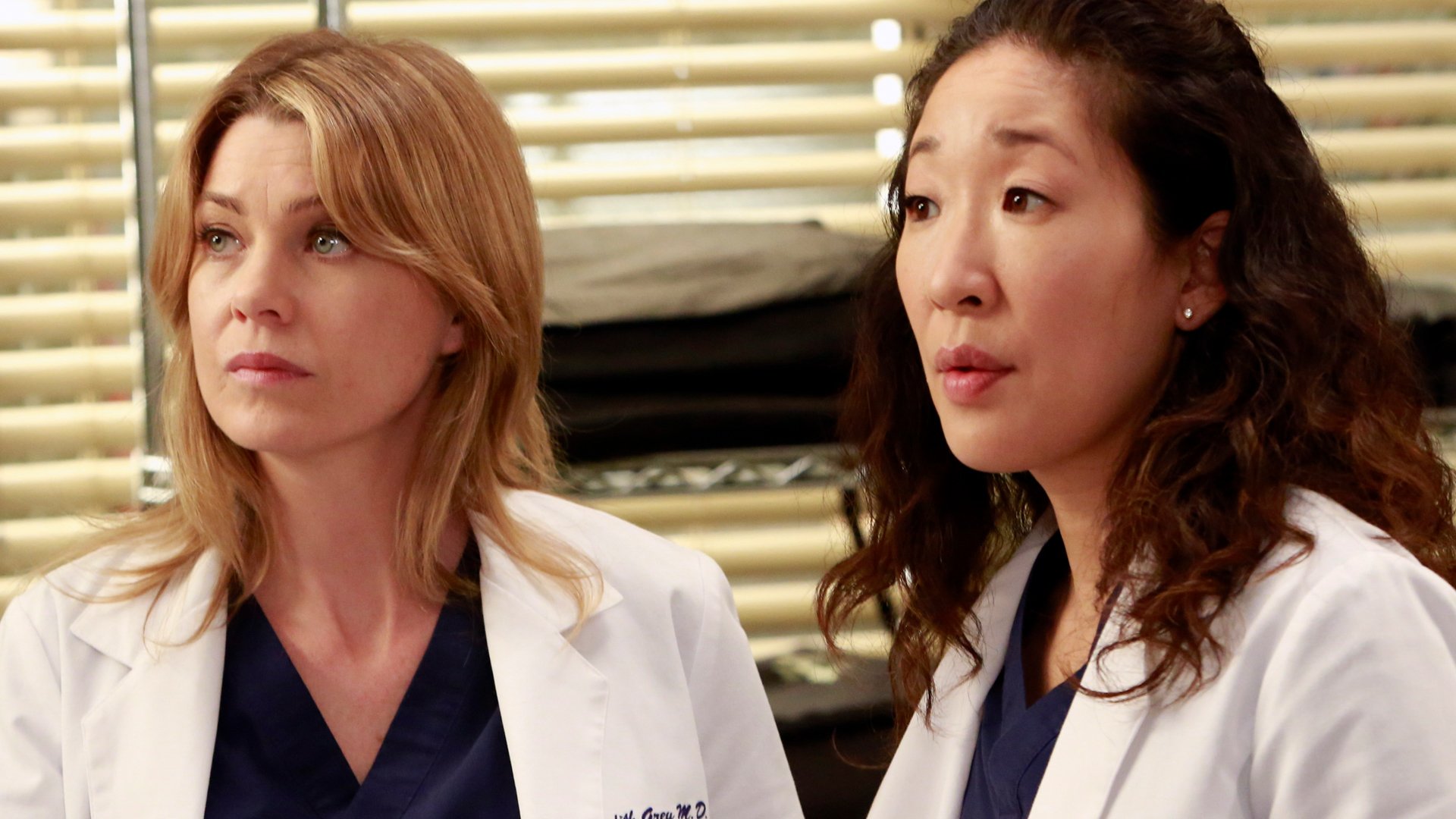 At the start of Grey's Anatomy Season 17, Meredith contracted the coronavirus (COVID-19). Now, the character's life remains in the balance. But even so, the ABC medical drama used the storyline to bring some joy to viewers. Meredith reunited with Derek and George on a beach in a COVID-19 dream. That said, the recent reunions also caused some Grey's Anatomy viewers to lose hope for Cristina's return. 
As you know, Derek and George died. But Cristina is still very much alive. The character left Seattle for Switzerland back in season 10. Then in Grey's Anatomy Season 17 Episode 4 — titled "You'll Never Walk Alone" — George reminded Meredith that her person is still around. So given Meredith's only visitors have been deceased, it seems unlikely Cristina will return. However, the Shondaland series proved characters don't have to be dead to show up on the beach.
Toward the end of "You'll Never Walk Alone," both Richard Webber (James Pickens Jr.) and Miranda Bailey (Chandra Wilson) appeared on the beach as they sat by Meredith's side at Grey Sloan Memorial.
Then when speaking with Deadline on Dec. 3, Grey's Anatomy showrunner Krista Vernoff confirmed characters who simply visit Meredith will be able to enter her dream.
"Now you've seen that sometimes when people sit in Meredith's room and talk, they appear to her on the beach," Vernoff said. "So the beach throughout the season exists not just with very special guest stars."
What the 'Grey's Anatomy' Season 17 team says about the possibility of Cristina Yang's return
Now, it's possible Grey's Anatomy Season 17 could show Cristina and Meredith together again at the beach. Meanwhile, it's just as likely that a real-life reunion is on its way. But at this point, nothing is confirmed. So viewers will just have to wait and see what happens next. 
Nevertheless, Grey's Anatomy executive producers Meg Marinis and Andy Reaser recently hinted Cristina's return may not happen in season 17. In an interview with Bustle from Dec. 4, the EPs were asked whether George's comment about Cristina foreshadowed the character's upcoming appearance. But it seems the mention wasn't intended to be a clue about the future.
"I don't think you can have a scene with characters like Meredith and George without bringing up that core group from the beginning. [But] I don't think it's intended to shine a light on any future storytelling," Marinis said. "That group of interns spent every waking moment together, and no friendship existed in a bubble. Each friendship was special, and I think it was only organic for them to bring Cristina up."
Meanwhile, Reaser pointed out that Grey's Anatomy frequently brings up old characters, noting Cristina's recent texts to Meredith. So even if the character doesn't come back, they are still part of the story.
"We're always thinking of ways to reference people who have come and gone, whether they've passed away or are still alive," Reaser said. "It's something the show has been very intentional about. We love all these characters and we love the people who play them. So we want to keep that sense of real involvement in one another's lives, even if cast members have moved on to other things."
What Sandra Oh has said about coming back to 'Grey's Anatomy'
While it's clear Cristina will always be part of Grey's Anatomy, it doesn't look like Oh will reprise her role anytime soon. In an interview with Entertainment Tonight Canada from October 2020, the actor revealed it was unlikely she will return to Grey's Anatomy, even for the series finale. 
"I'm extremely grateful that you're asking me that question because that means that people are still invested and interested in Cristina Yang, who is a character I left six years ago. I'm really grateful for it," Oh said. "There are so many new projects, and I'm a different person. So I'd have to say no."
Whatever happens as Grey's Anatomy Season 17 continues, we know it's going to be an extraordinary ride. So stay tuned. New episodes air Thursday nights on ABC at 9 p.m. ET.
Check out Showbiz Cheat Sheet on Facebook!