'Grey's Anatomy': Derek Isn't As Charming When You Rewatch the Series As an Adult
Dr. Derek Shepherd, MD, played by actor Patrick Dempsey, was a mainstay on Grey's Anatomy.
Often referred to as "McDreamy" by fans of the ABC medical drama, Shepherd was killed off in the TV show's 11th season.  
Although viewers have had the chance to reconnect with the character when he made a surprising return as a guest star in Grey's Anatomy's current 17th season, it's been approximately six years since Dr. Shepherd was a series regular.
This time has given audiences a chance to re-watch Dr. Shepherd's earlier appearances, and some viewers think he's not the charming gentleman that the show initially portrayed him to be. 
The Dr. Shepherd character died in 2015
Audiences first meet Dr. Shepherd when he shows up at the fictitious Seattle Grace Hospital to lead the neurosurgery department. He immediately has a one-night stand with the show's protagonist, Meredith Grey (played by Ellen Pompeo). This starts an 11-year-long story arc of relationship drama and medical intrigue.
In season 11, Dr. Shepherd dies in a car accident while driving to the airport. Viewers were understandably shaken by the decision to kill off a major character, with USA Today calling it an "unwelcome surprise."
"After all, Dempsey was more than just one of the few remaining original star," explains the outlet. "He was the male lead, and his character's up-and-down relationship with Pompeo's Meredith Grey has always been the show's central romantic driving force, from their Joe's Bar hook-up in the series premiere to Thursday's final bedside goodbye."
Dr. Shepherd was originally characterized as a charming gentleman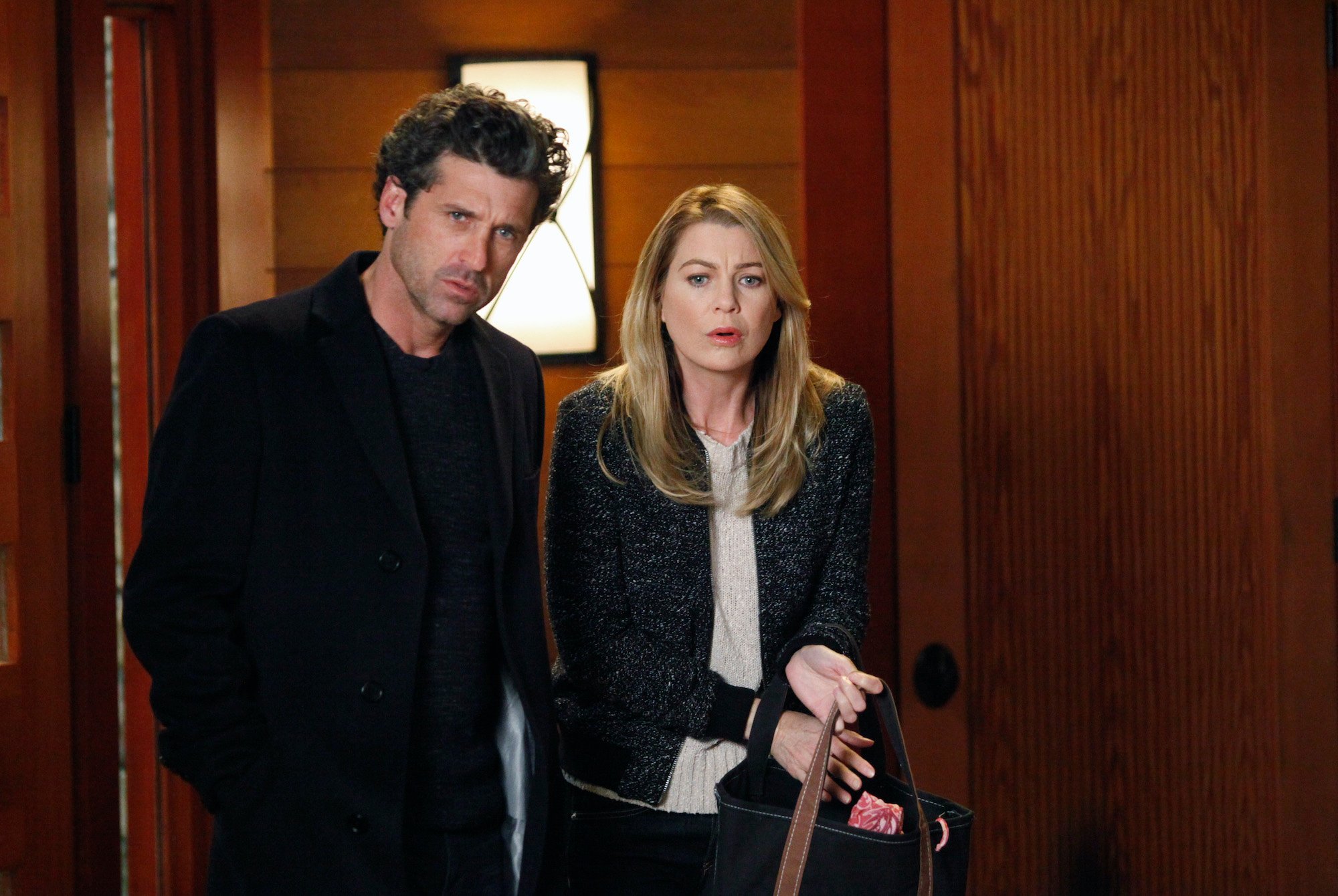 From the start, the show framed Dempsey's character as a romantic gentleman. "I'd save a special place for Patrick Dempsey, for the seemingly effortless way he humanizes Derek's 'dreamy' appeal,'" writes a USA Today reviewer when the show first premiered.
During the show's third season, Entertainment Weekly ranked Dr. Shepherd was one of TV's top 30 greatest doctors.
A few years before the character was killed off, BuzzFeed called labeled him one of TV's top 16 hottest doctors.  "Anyone who wouldn't make the trek up a mountain and onto the edge of a cliff to get into bed with this brain surgeon is in desperate need of a brain surgeon," proclaimed the outlet. 
And Fabiosa reports that Shonda Rhimes, the creator of Grey's Anatomy, called Dr. Shepherd the show's "prince charming."
Yet nearly two decades after Dr. Shepherd was introduced to television, fans are rewatching old episodes and are seeing him in a new light.
Fans' opinions of Dr. Shepherd have changed as they re-watch past 'Grey's Anatomy' episodes
"Does anyone find themselves more annoyed by Derek when you rewatch the show?," asked Reddit user ameneses518 on the social media platform. "I remember watching the first time and loving Derek, and now I find myself thinking he's kind of a jerk. Like, when he didn't give Meredith credit for the brain tumor trial."
"YES!" exclaimed a reply. "Re-watching as an adult makes me realize that all of these men are walking red flags."
"It's so different watching this as a teen, having never dated before, to now as a thirty something, married with kids," explains Redditor redhatgreenhat. "The behavior of so many of the male attending early on is so appalling."
This isn't the first time people saw through the veneer of Dr. Shepherd's appearance. All the way back in 2006, shortly after the first season wrapped, The Star-Ledger's TV critic Alan Sepinwall wrote on his blog that Dr. Shepherd was a terrible character.
"I didn't think it was possible for me to dislike anyone on this show more than Meredith, but congratulations, big guy," the critic concluded.