'Grey's Anatomy': Derek and Meredith's Goodbye Will Break You After Their Last Scene Together in Season 17
How the last scene between Meredith Grey (Ellen Pompeo) and Derek Shepherd (Patrick Dempsey) in 'Grey's Anatomy' Season 17 called back to Derek's death in season 11.
Derek Shepherd's (Patrick Dempsey) death on Grey's Anatomy was devastating, but the moment hits harder after his last scene with Meredith Grey (Ellen Pompeo) in season 17. Here's how the Shondaland drama delivered this full-circle MerDer moment.
[Spoiler alert: This article contains spoilers from Grey's Anatomy Season 17 Episode 13.]
How did Derek Shepherd die on 'Grey's Anatomy'?
Derek died in Grey's Anatomy Season 11 Episode 21, titled "How to Save a Life." The beloved character was hit by a semi truck and taken to Dillard Medical Center. However, the doctors weren't prepared for another trauma or properly trained.
Derek recognized that he had a brain injury and needed a head CT. However, he was unable to speak, and the doctors decided to tackle an abdominal bleed first. Then by the time they realized their mistake, it was too late. In the end, Derek was declared brain dead.
Meanwhile, Meredith had to take Derek off life support. But before she let him go, Meredith told her husband he could move on. "Derek, it's OK," she said. "You go. We'll be fine."
Meredith Grey reflects on Derek Shepherd's death in 'Grey's Anatomy' Season 17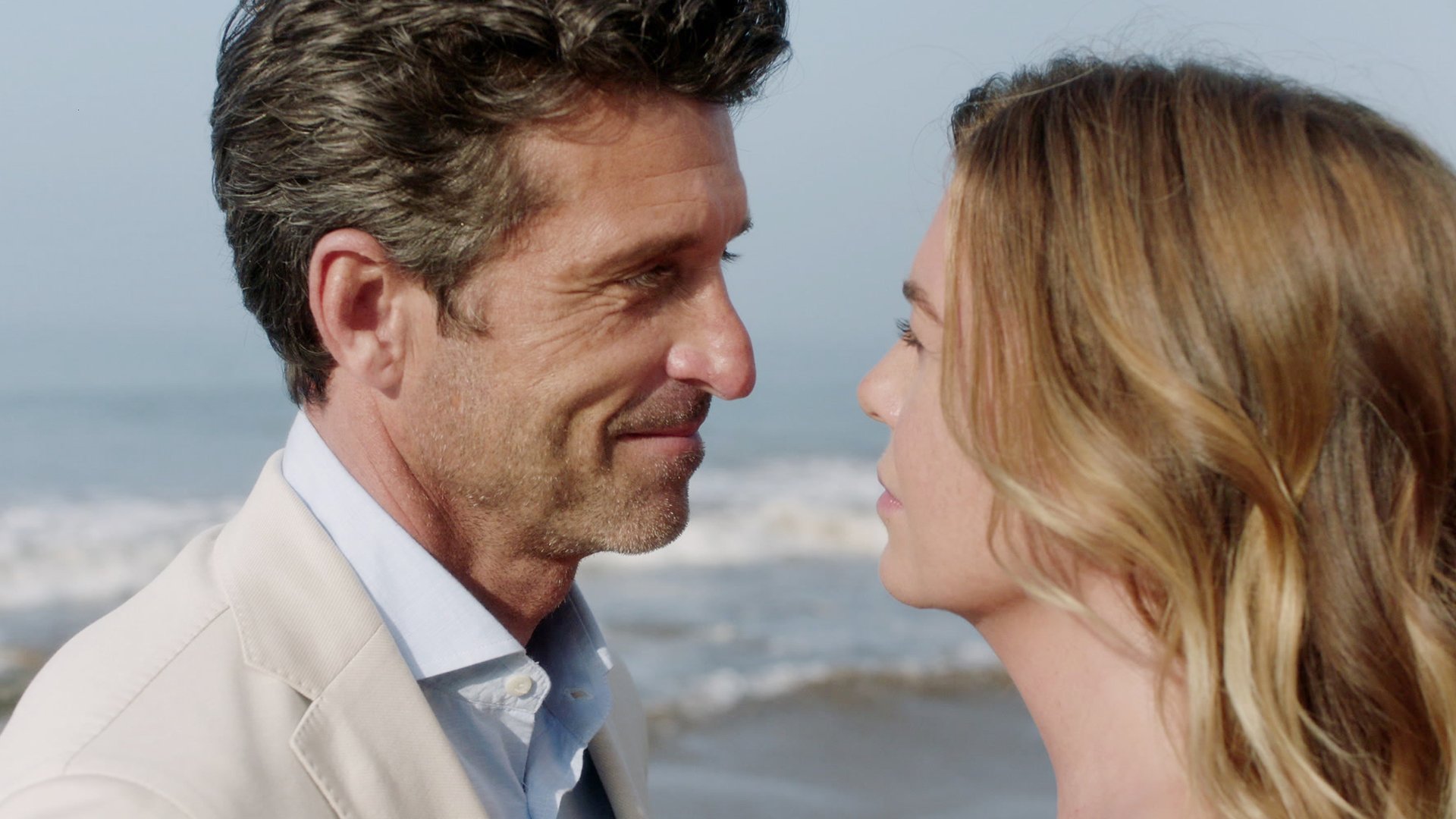 Almost six years following his death, Derek reunited with Meredith in Grey's Anatomy Season 17. Meredith contracted coronavirus (COVID-19) and appeared on a limbo dream beach when she went unconscious. She also reunited with deceased characters, such as Derek, Lexie Grey (Chyler Leigh), Mark Sloan (Eric Dane), and George O'Malley (T.R. Knight). 
Throughout Grey's Anatomy Season 17, fans worried about Meredith's fate. Then in episode 13, titled "Good as Hell," Meredith and Derek discussed death. At first, Meredith asked whether he was in pain. However, the neurosurgeon simply noted that the "worst part was knowing they were getting it wrong."
Meanwhile, Derek said he didn't want to leave Meredith or their children. But in the end, he knew it was time. Derek also revealed that he was present when Meredith came to Dillard to say goodbye. And ultimately, it was Meredith's words that allowed him to let go.
"Dying is exhausting," Derek said. "You know as a surgeon, you've done everything for your patient. I could try and will them to fight, will them to live, but I never understood the level of exhaustion. There comes a point where the desire to rest overrides the desire to live. You got that, you gave me permission to go."
He continued, "You told me it was OK, you got me. You gave me everything I needed until my last breath."
How Derek Shepherd helped Meredith Grey wake up in 'Grey's Anatomy' Season 17
Even in limbo, Meredith and Derek continued to support one another on Grey's Anatomy. At the end of season 17 episode 13, Derek — with a little help from Zola (Aniela Gumbs) — gave his wife the final push she needed to wake up.
"You have to go," Derek told Meredith on the dream beach. "It's not your time yet. Our kids need you. You have to go."
Finally, Meredith woke up with Zola in her arms. Now, Grey's Anatomy fans will have to see what happens next. But whatever the case, Meredith helped Derek move on. Then Derek helped Meredith survive — and that is extraordinary.