'Grey's Anatomy': Derek Was Always 'McDreamy' But Fans Are Calling Another Character 'Husband Goals'
Grey's Anatomy has been on television for 17 seasons and has managed to gain new fans with each season.
Two characters always stood out from the start, and while the show is all about Meredith Grey, her relationship with Derek Shepherd always looked like it would go the distance.
The medical residents and nurses at Seattle Grace Hospital referred to Derek as McDreamy, a name he rightfully so earned. Although Derek was a good husband and father to Meredith's children, fans now refer to another character as 'husband goals.'
Meredith and Derek were a match made in heaven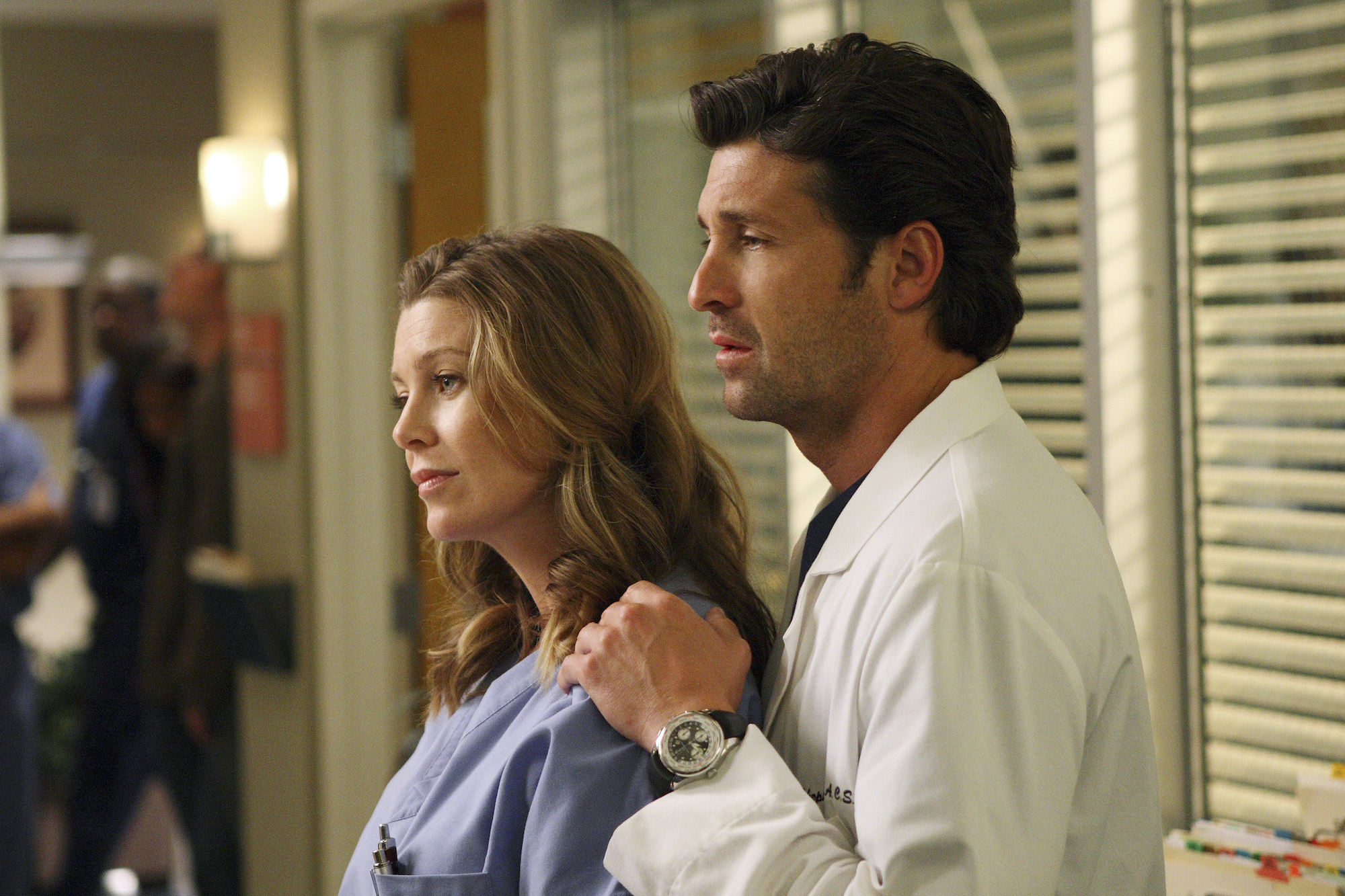 Anyone who can recall how Meredith and Derek met will remember that they met at Joe's Bar with no knowledge about what the other did. The two had the classic one-night stand and didn't have any intention of seeing each other.
However, fate had something else in mind because Derek was an attending doctor at Seattle Grace, which also happened to be the same hospital Meredith was interning. The other hurdle to this one-night stand situation was Derek's secret marriage.
When Meredith and Derek started falling in love, Derek's wife Addison came into the picture and thus begun the complicated love triangle. Derek had to end things with Meredith to save his marriage. However, Addison's infidelity helped make things easier for Derek to return to Meredith.
Although Meredith and Derek had been on-again-off-again, they managed to make everything work. Despite the challenges the two-faced along the way, they always managed to find their ways back to each other.
When Derek passed after a car accident, Meredith grieved for a long time and even blamed Penny. She seems to have now found love with Andrew DeLuca after a series of failed dating attempts.
Cristina gave Derek the name McDreamy
The medical residents at Grey Sloan Memorial Hospital started giving nicknames to the various doctors at the hospital. The trend is known as 'Mc' Labeling, which involves adding the word Mc to sentences or phrases.
Back when Derek and Meredith were still fighting their feelings for one another, they had a strained relationship. The two had an awkward professional relationship, especially after Derek's marital status came to light.
They met in an elevator in the first season's second episode called 'The First Cut Is the Deepest.' He confessed his feelings, and the two shared a steamy kiss. Feeling guilty about what she did, Meredith confessed to Cristina that she had kissed Derek in the elevator and said she was having a bad day.
Cristina asked her if she always made it a habit to make out with Dr. McDreamy whenever she was having a bad day then walks away. From that encounter, everyone at the hospital begun calling Derek McDreamy, McSteamy, and other words related to the 'Mc' Labeling trend used on the show.
Fans feel this other character was 'husband goals'
RELATED: 'Grey's Anatomy': Should Meredith Stay Single Forever? Fans Are Divided
Before becoming a firefighter at Station 19, Ben Warren was a surgical resident at Grey Sloan Memorial. He is Miranda Bailey's husband. The two first clashed when a patient they were operating on woke up mid-surgery. Bailey blamed Ben for the incident.
He later returned to her with proof that he wasn't at fault for the patient waking up, and Bailey told him that she yells whenever she is sacred. The two then started dating for some months, but she called things off after the infamous hospital shooting. They got back together, got engaged, and eventually got married.
Fans on Reddit now claim that Ben was the perfect character on Grey's Anatomy. The fans agreed that Ben is "a good man, husband, and father." Another fan called him "the true McDreamy," saying that he was truly 'husband goals' because he loved Bailey even when she was at her worst.