'Grey's Anatomy': Did Eric Dane Hint McSteamy Could Be the Next Fan-Favorite to Pop Up on the Beach?
'Grey's Anatomy' fans have been going wild on social media speculating about which fan-favorite will be the next return to the show. Now, Eric Dane has hinted it could be McSteamy.
Season 17 of Grey's Anatomy is off to a nostalgic start. While Meredith Grey (Ellen Pompeo) fights for her life against the Coronavirus, she is reuniting with past fan-favorite characters on the beach while deciding just how hard she is willing to fight.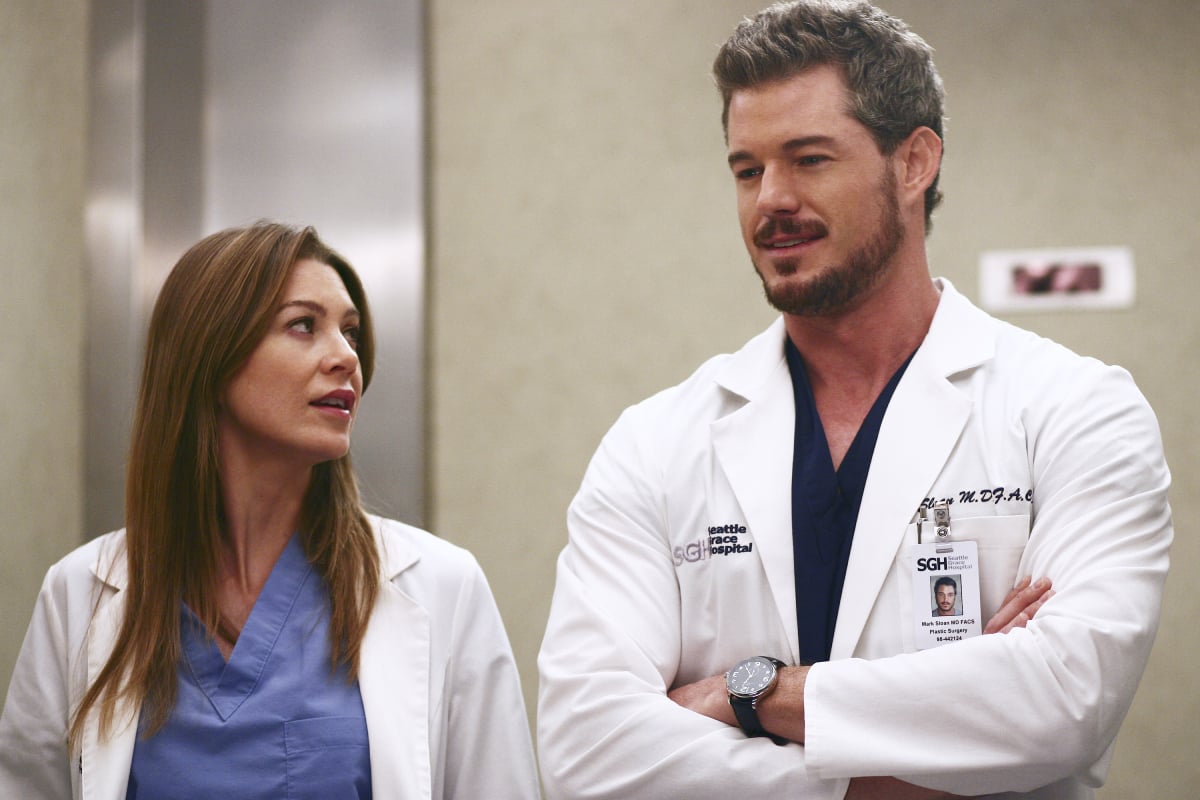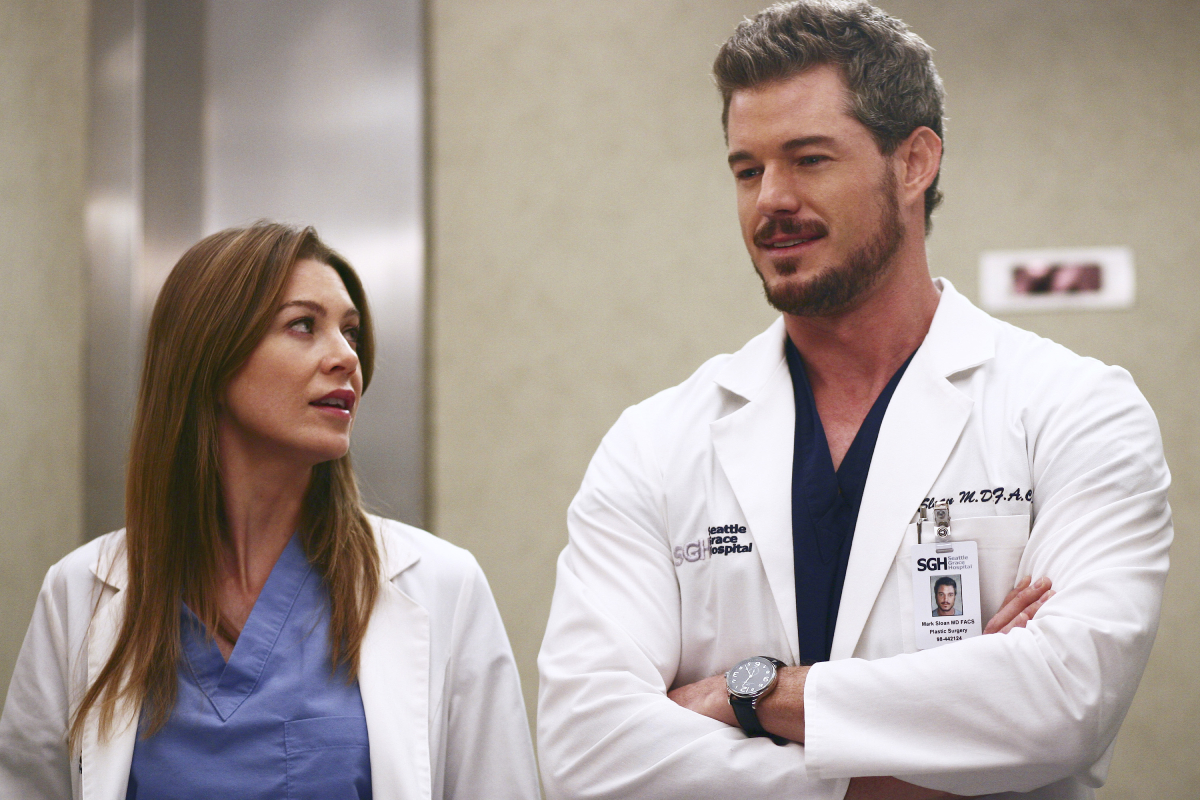 So far, Patrick Dempsey and T.R. Knight (George O'Malley) have popped up in Meredith's beachy dreams. Now, fans are speculating Eric Dane — Mark Sloan/McSteamy — hinted he could be next.
'Grey's Anatomy' hopes to 'bring joy' with the return of dead characters
Grey's Anatomy really pulled one off by keeping the return of Dempsey (Derek Shepherd/McDreamy) in the season premiere a complete secret. After promising a "shocking, jaw-dropping ending" the show did not disappoint.
After the big reveal, showrunner Krista Vernoff told Deadline why they chose to bring Dempsey back after his character's death back in season 11.
"From a writer's perspective, it happened because it was my job to find a way — once we determined that we were doing the pandemic — to also bring joy, and escape, and fan candy, and all the things that at Grey's Anatomy we give people."
After Dempsey's return, fans immediately took to social media to speculate about other characters that they wanted to come back. And, they were pleasantly surprised with the next cameo that came in episode 3.
The return of George O'Malley
Grey's Anatomy fans were clear about which characters were at the top of their wish list to return — George (Knight) and Lexie (Chyler Leigh).
"I'M JUST SAYING IT BETTER BE LEXIE OR GEORGE #GreysAnatomy," a fan tweeted.
"I know everyone wants it to be Lexie but dear god if this man pops up, I will cry for a week. #GreysAnatomy," a fan tweeted, sharing a gif of George.
Knight's George died in the season 5 finale after throwing himself in front of a bus for a stranger. Leigh's Lexie — along with Dane's Sloan — died in a tragic plane crash in the season 9 finale.
In episode 3, Meredith spent most of the episode sleeping as her health continues to worsen due to her battle with COVID. To the delight of fans, her dreams lead to plenty of strolls with Knight's George. On the beach, they spoke about George's death and the fact that his best friends fell into fits of laughter at his funeral.
The episode ended with an iconic shot of George and Meredith being joined on the beach by Richard (James Pickens Jr.) and Bailey (Chandra Wilson). Who, along with Pompeo, are the last remaining characters who have been a part of Grey's Anatomy since season 1.
Who will 'Grey's Anatomy' bring back next?
Now that the shock and awe of the return of McDreamy and George has worn off, fans are left wondering which character will be the next to return.
"Meredith is in and out of consciousness..looks like slipping into a coma also?  The beach is the in-between…George? Lexie? Ellis? Mark? Derek is going to wait for her until she's ready…when she's ready to go be with him? Is this another near-death for Mer," a fan tweeted.
"Guys if we don't get Mark and Lexie in one of these episodes I'm quitting #ManifestMcSteamy #GreysAnatomy," another wrote.
Now, an unearthed tweet has added fuel to the fire. Back in May, Dane tweeted Pompeo, "Yo, @Ellen Pompeo, how you guys holding up?"
Pompeo replied, "We are doing well @RealEricDane miss you!"
Dane answered, "Let's go for a walk – I'll find you."
The tweet is most likely a simple exchange between friends. But this is the world of Grey's Anatomy. Now that Meredith seems to be "walking" on the beach with long-dead characters, it gives new meaning to Dane's "let's go for a walk" reply.
Will fans get their wish with the return of Mark or Lexie? Or, will it be Alex (Justin Chambers) or Cristina (Sandra Oh) who fans think should be there for Meredith while she fights for her life.
Grey's Anatomy has only confirmed that Dempsey will appear in three more episodes. So fans will just have to stay tuned to see who might be the next character to pop up.