'Grey's Anatomy': Did Katherine Heigl Ever Reach Out to Judd Apatow or Seth Rogen After Trashing 'Knocked Up'?
Grey's Anatomy alum Katherine Heigl was at the height of her career in 2007. Her performance as Izzie Stevens won her an Emmy award for best-supporting actress in a drama. She was also transitioning to the big screen as a romantic comedy lead. That year she starred in Judd Apatow's Knocked Up alongside Seth Rogen. But after the film's release, Heigl trashed the movie and essentially tanked her career overnight. Did she ever reach out to Apatow or Rogen and apologize?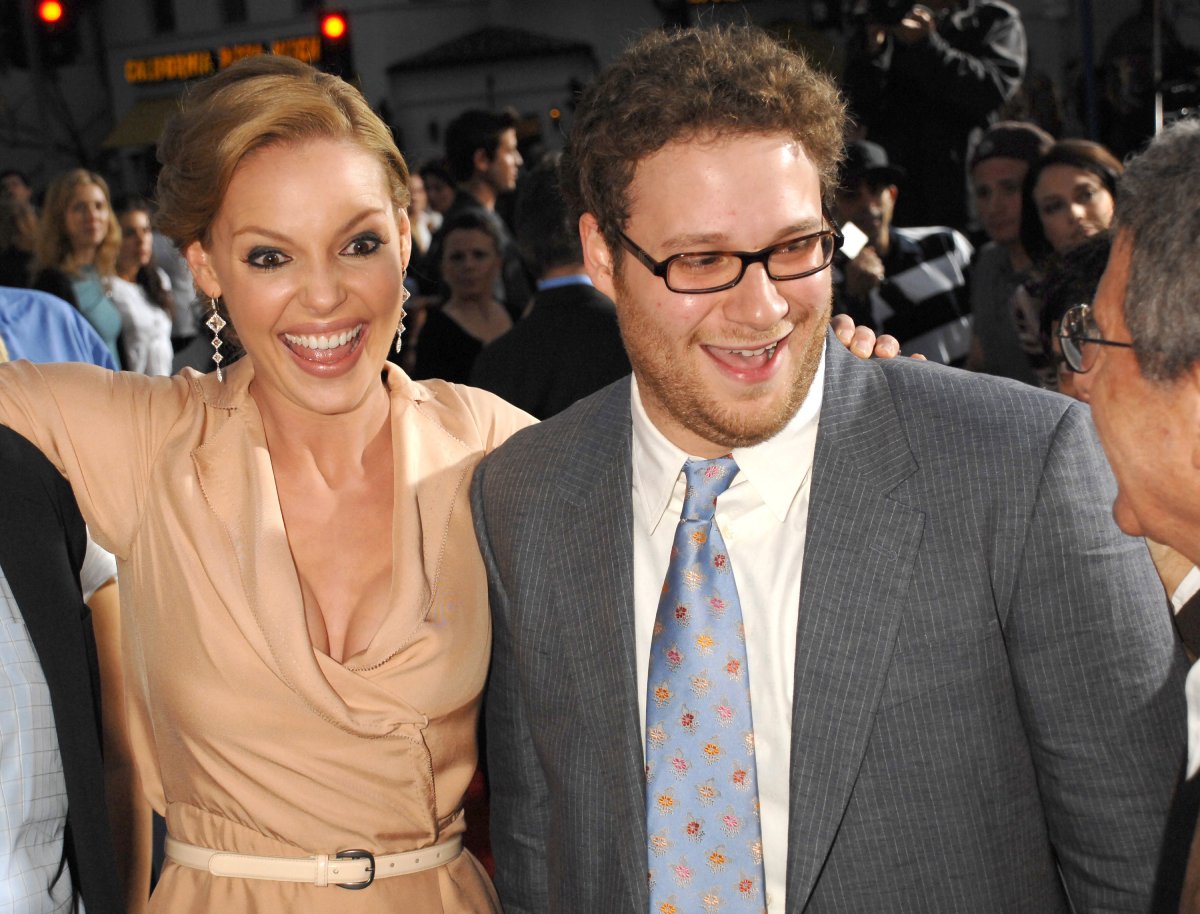 The 'Grey's Anatomy' star described 'Knocked Up' as 'A little sexist'
In Vanity Fair's January 2008 cover story, Heigl infamously described Knocked Up as "a little sexist." Heigl claimed that the film painted "the women as shrews, as humorless and uptight." At the same time, she said the film painted "the men as lovable, goofy, fun-loving guys."
"It exaggerated the characters, and I had a hard time with it, on some days," Heigl explained. "I'm playing such a b**ch; why is she being such a killjoy? Why is this how you're portraying women? Ninety-eight percent of the time it was an amazing experience, but it was hard for me to love the movie."
In response, Apatow said that making the movie "was like when you get drunk and spurt out your deepest feelings."  But then the next day, "you have drunk remorse about what you said." The director says that everyone in the cast felt "very proud and a little embarrassed" about what they revealed about themselves.
Apatow pointed out that the movie was never meant to be romantic. Instead, it was meant to be honest. He also noted that Heigl "could not have been better because she went there."
The Vanity Fair article wasn't the only time she's slammed a project that she was a part of. When she was still on Grey's Anatomy in 2008, she withdrew herself from Emmy contention and blamed the show's writers for giving her poor material.
Katherine Heigl doesn't think she's difficult to work with
According to The New York Times, Heigl said she didn't feel that she was given material that season that would warrant an Emmy nomination. In an effort to "maintain the integrity of the academy organization," she says she withdrew her name from contention. A year and a half later, Grey's Anatomy released Heigl from her contract early.
Shonda Rhimes later implied that Heigl was difficult to work with. When promoting the show Scandal, Rhymes said that she didn't "put up with bullsh*t or nasty people" because she doesn't have time for it.
"There are no Heigls in this situation," Rhymes said of the Scandal cast.
In 2014 — not long after Rhimes' comments — Heigl landed the lead role in the NBC drama State of Affairs. During the network's Television Critics Association summer press tour presentation, a reporter asked if it was true that she was "difficult to work with."
According to People magazine, Heigl was a bit flustered when she heard the question. She said that she certainly didn't see herself as being difficult. She added that she would "never intend to be difficult."
"I think it's important to everybody to conduct themselves professionally and respectfully and kindly, so if I've ever disappointed somebody, it was never intentional," Heigl said.
Judd Apatow and Seth Rogen reflected on the 'Grey's Anatomy' star's comments during joint interview
In 2009, Apatow and Rogen sat down for a joint interview on The Howard Stern Show. They addressed Heigl's comments about Knocked Up, and Apatow admitted they confused him.
"We never had a fight," Apatow insisted. "Seth always says it doesn't make any sense because she improvised half her s**t."
The director also revealed that Heigl has never reached out to apologize to him or Rogen. He said he expected her to call at some point and say, "Sorry, I was tired." However, he says the call never came. Rogen went further and called Heigl a hypocrite, and pointed to her follow-up film The Ugly Truth.
Years later, Rogen said that he thoroughly enjoyed working with Heigl. He says when they were making the movie he thought he would make a dozen movies with her. Rogen was sad that she felt the movie hurt her career, and he wishes it hadn't happened.
In 2016, Katherine Heigl revealed that she had to go to therapy to deal with the stress from the fallout of the interview. She says she wishes she hadn't made the comments. Heigl also responded to Rogen and said that he handled things "beautifully." She added that she felt nothing but love and respect for him.