'Grey's Anatomy': Why 1 Divisive Character Is Better Suited to Dealing With Coronavirus Than the Others
When 'Grey's Anatomy' returns with season 17, it will address coronavirus. Learn which character could be at the forefront, and why.
As productions resume in July 2020, few shows are better equipped to depict the coronavirus (COVID-19) than medical drama Grey's Anatomy. The show has always found a way to incorporate real-life events into the story, and this latest one is no exception. Here's how one controversial character is more prepared than their coworkers.
'Grey's Anatomy' Season 16 shut down production in March 2020
When coronavirus hit, Grey's was one of the first productions to announce it was halting. "Out of an abundance of caution, production is postponed on Grey's Anatomy effective immediately. We are going home now for at least two weeks and waiting to see how the coronavirus situation evolves," read the statement as published in Deadline.
That was back in mid-March 2020. Other productions, including those by ABC's parent company, Disney, soon followed suit. At the time, they were shooting the last few episodes of the season. They were only able to finish through episode 21, which served as the season finale, airing on April 9.
Owen Hunt joined Grey's Anatomy in season 5
Months later, an actor from Grey's, Kevin McKidd, participated in a Television Academy virtual conversation to talk about the show. When he joined in season 5, his character, Owen Hunt, an Army surgeon who served in Iraq, is "traumatized from this event in the war." Now the show has had other vets, but McKidd paved the way.
"It was so current at that time, he said of 2008. "The concept of that character, this damaged war hero, I think really worked." Of course, that wasn't the only reason fans were interested in what would become a very divisive character. "Also, the chemistry between Sandra Oh (as Cristina Yang) and I," McKidd said, adding that they're "still close, close, close friends."
McKidd on playing a veteran
In typical Grey's fashion, Owen's time serving has continued to be a part of his storyline in evolving ways. In season 15, he dealt with PTSD by finally going to therapy. "PTSD is a thing you live with for life, and at that time, we had many, many young men and women coming back from these wars," said McKidd. "I took it really, really seriously — and I still do."
That extends to other subjects addressed on the show as well. "I just think it's really important to reflect what's going on in our society right now in our show. And I think that's what we do so, so well. I'm so proud to be part of this show because it really puts up a mirror to what's happening in America and the world," he added.
Why his character is 'actually trained for this'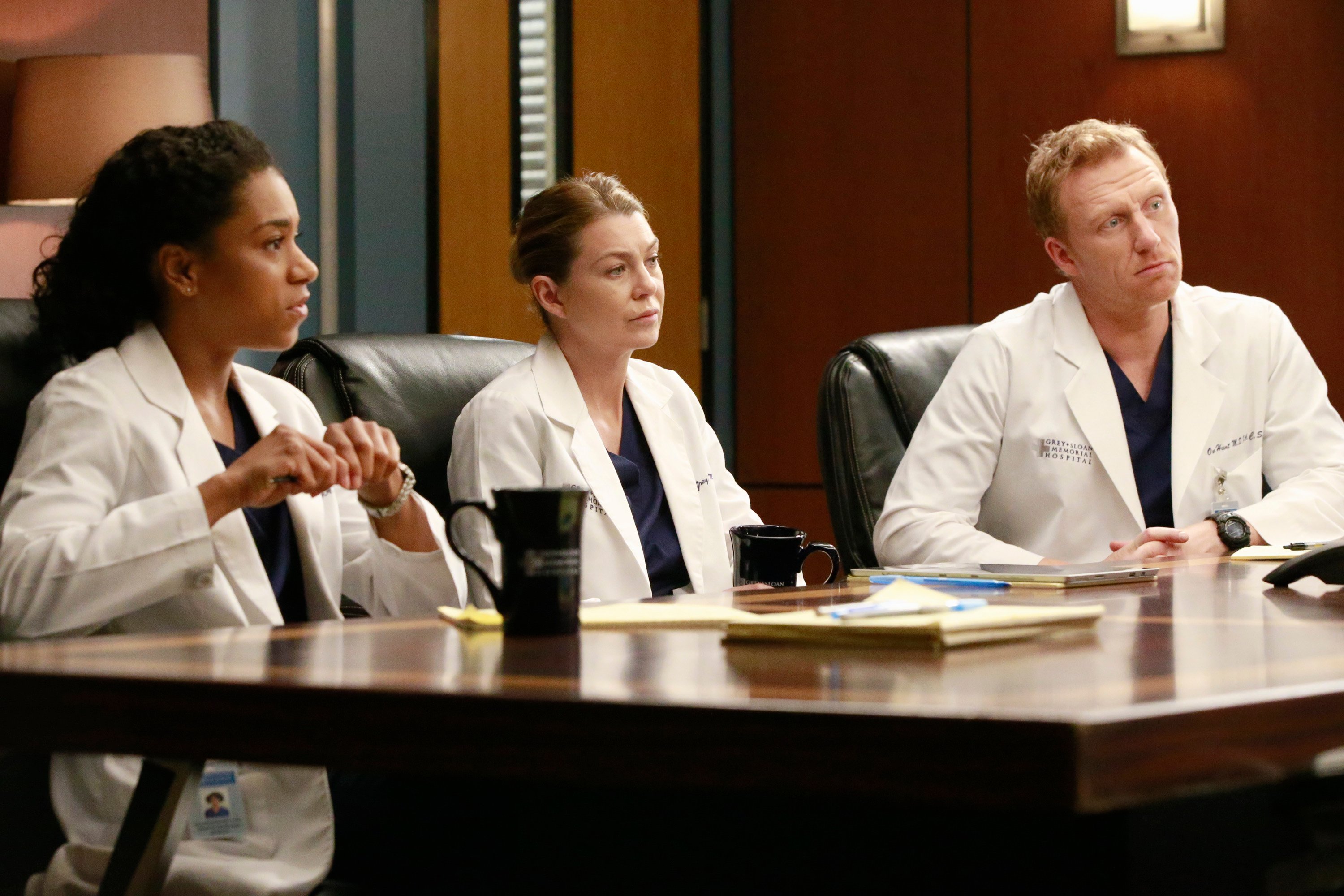 Speaking of what's going on right now, Vernoff definitively confirmed that Grey's Anatomy Season 17 will address coronavirus, saying that they "have a responsibility" to do so. In fact, they're already spoken with real doctors — a regular part of their writing process from past seasons — about their experiences.
Of the situation, Vernoff says, "they're talking about it as war — a war that they were not trained for." Which is where McKidd's character comes in. "That's been one of our big conversations about Owen, is that he's actually trained for this in a way that most of the other doctors [on teh show] aren't."