'Grey's Anatomy': Does the Cast Get Along With Katherine Heigl Now?
Grey's Anatomy has seen a lot of characters come and go. Some of the actors and actresses like Sandrah Oh, who played Cristina Yang, are lucky enough to leave on their own accord. While some, like Katherine Heigl, leave under much murkier circumstances. Heigl's exit shook fans of the show and she became infamous for being hard to work with. But has the cast of the show forgiven Heigl for her behavior?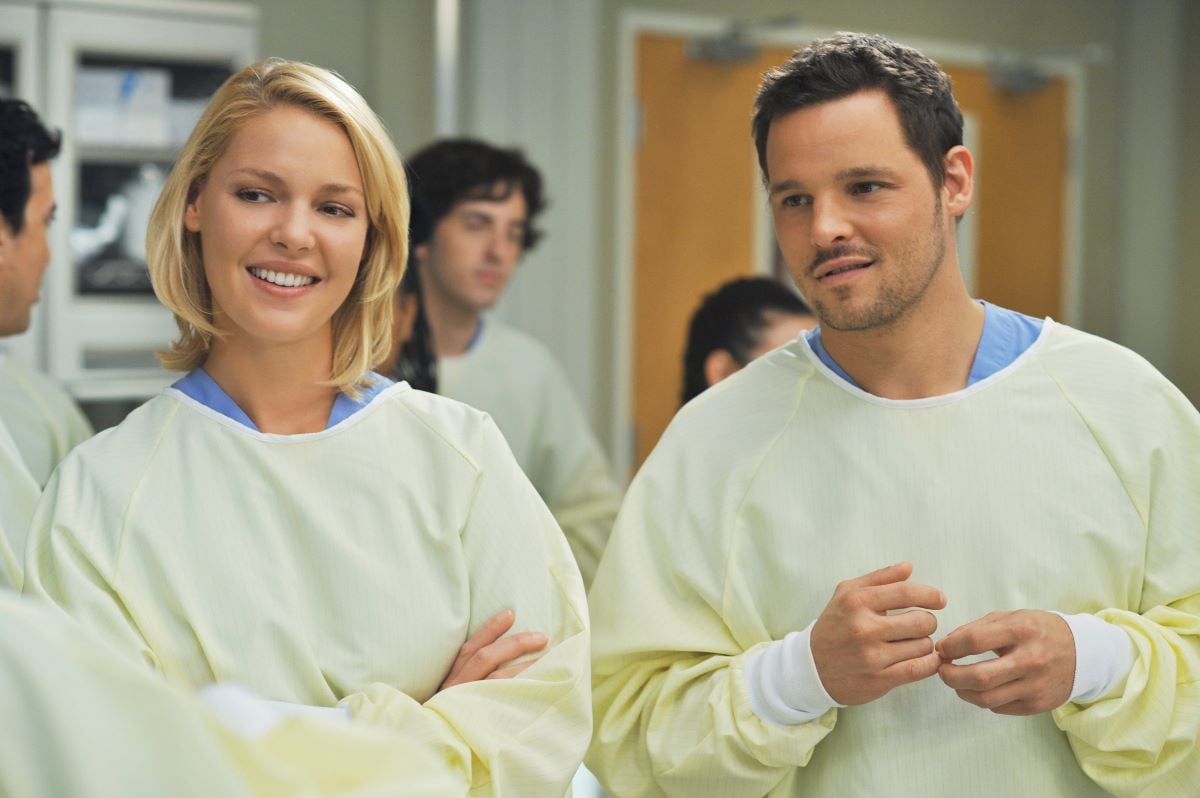 Why did Katherine Heigl leave 'Grey's Anatomy'?
Drama with Heigl, who played Isobel Stevens, started when she pulled herself out of the running for an Emmy nomination for her work on Grey's.
"I did not feel that I was given the material this season to warrant an Emmy nomination and in an effort to maintain the integrity of the academy organization, I withdrew my name from contention," she said in a statement. "In addition, I did not want to potentially take away an opportunity from an actress who was given such materials."
She made her final appearance on the show in Jan. 2010, during the show's sixth season.
Katherine's exit completely changed the storyline
At the time of the drama, Heigl's character had become a focal point in the series. Izzie Stevens' relationship with Alex Karev was one of the main romances on the show so when Heigl left, the writers had to figure out what to do with Karev.
"When word comes down that an actor is leaving the show, and what you've got scripted is a wedding…," showrunner Krista Vernoff told Variety.
"Katie's departure changed the course of the Alex-Izzie love story quite abruptly. One of the things about working in television and being a TV writer is you have to be able to pivot. You don't have to love pivoting, but you'd better be willing to throw everything out and work through the night on a completely different story at the 11th hour."
Is the cast of 'Grey's' on good terms with Katherine Heigl?
Heigl famously feuded with Isaiah Washington, who played Dr. Preston Burke, after she claimed that he had made a homophobic remark toward their co-star T.R. Knight.
When Washington addressed the situation, Heigl famously said that he needed to "just not speak in public."
According to Entertainment Tonight, after the incident, Washington wrote an apology and shot a PSA for GLAAD.
Washington recently came for Heigl by tweeting a photo of her, stating "This woman once proclaimed that I should 'never' be allowed to speak publicly again. The world agreed with her proclamation back then and protested for my job and my head in 65 languages. I wish I was on Twitter in 2007, because I will NEVER stop exercising my free speech."
So, it doesn't seem as if Washington has let the feud go.
In 2014, show creator Shonda Rhimes also threw a little shade at Heigl while discussing the fact that she would not be allowing any drama to take place on the set of Scandal.
"There are no Heigls in this situation," she told The Hollywood Reporter of the Scandal cast. "I don't put up with bullsh** or nasty people. I don't have time for it."