'Grey's Anatomy': Who Is Dr. Nick Marsh? Scott Speedman Plays Meredith Grey's New Love Interest in Season 18
Many Grey's Anatomy fans were shocked when Dr. Nick Marsh (Scott Speedman) reunited with Dr. Meredith Grey (Ellen Pompeo) in the season 18 premiere. A few viewers instantly remembered the character. But others required a much-needed refresher. So who is Nick to Meredith on Grey's Anatomy? Here's what we know about Speedman's character and what to expect from the romance in the new season.
Scott Speedman plays Dr. Nick Marsh in 'Grey's Anatomy' Season 18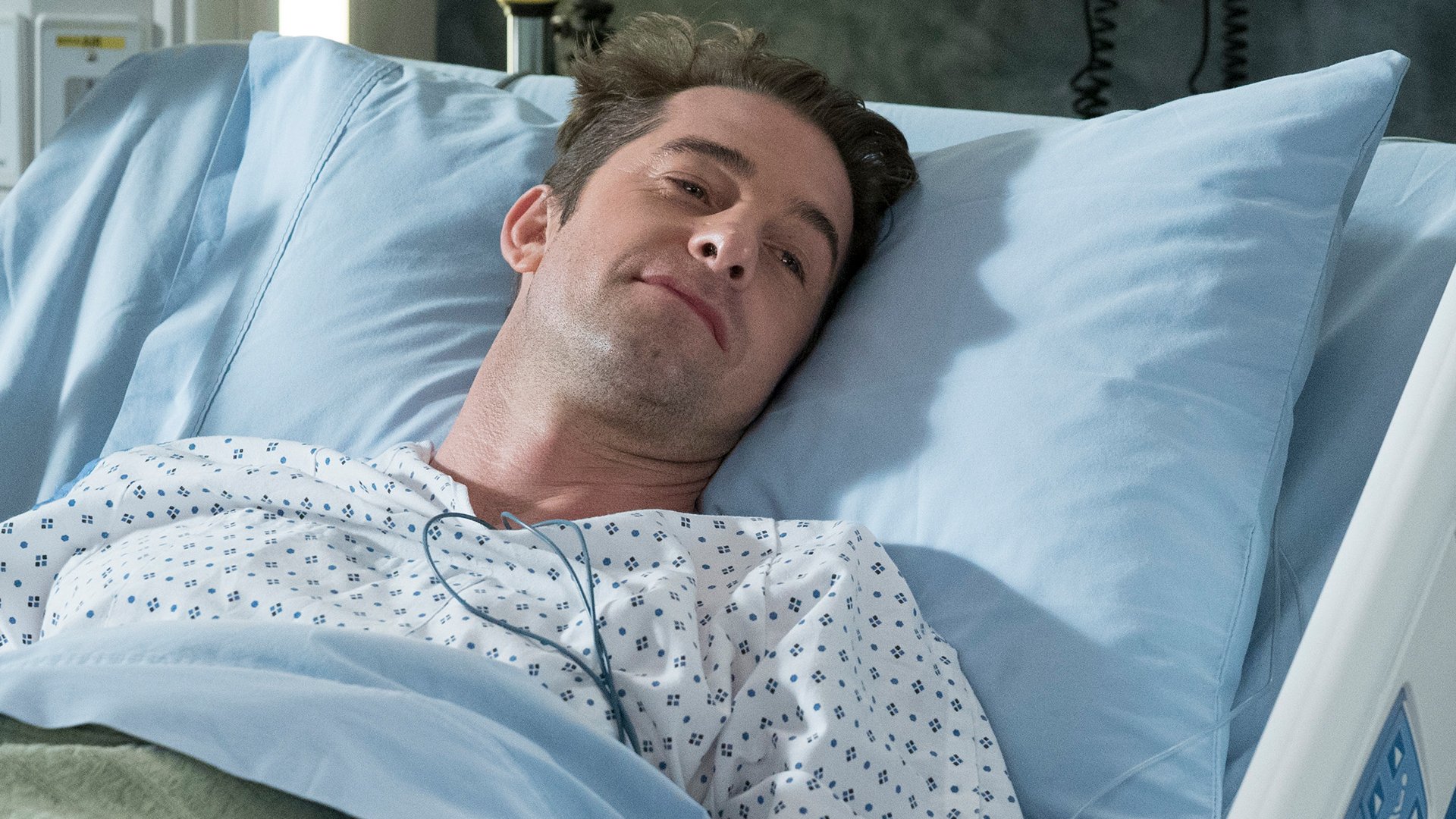 RELATED: 'Grey's Anatomy': Camilla Luddington Confirms a Major Addison and Jo Fan Theory for Season 18
It's possible you've seen Speedman before his appearance in Grey's Anatomy Season 18. The 46-year-old actor has been in a number of noteworthy projects. So his face might feel familiar.
According to Speedman's IMDb profile, he played Ben Covington in Felicity, XO Sam Kendal in Last Resort, and Barry "Baz" Blackwell in Animal Kingdom. You may also recognize him as Michael from Underworld and Underworld: Evolution. Then more recently, Speedman played Matthew in Netflix's You.
Now, ABC has confirmed Speedman as a series regular cast member for Grey's Anatomy Season 18. So it seems we'll be seeing a lot more from Nick moving forward.
What happened to Nick Marsh and Meredith Grey on 'Grey's Anatomy'?
RELATED: 'Grey's Anatomy': Will Amelia and Link Get Married or Back Together in Season 18?
Nick originally met Meredith in Grey's Anatomy Season 14 Episode 17, titled "One Day Like This." Speedman's guest character was a Mayo Clinic transplant surgeon, and he became a patient at Grey Sloan Memorial.
At the time, Nick was a kidney transplant recipient, and Meredith was the surgeon who saved his kidney after she discovered a clot. The two had clear chemistry, and many fans hoped Nick and Meredith would end up together. Meredith even told Alex Karev (Justin Chambers) that Nick was the first person to make her "feel something" since Derek Shepherd's (Patrick Dempsey) death. However, Speedman didn't return as Nick until Grey's Anatomy Season 18. 
In the new season, Meredith traveled to Minnesota, and she ran into Nick at dinner. Initially, Meredith seemed to shut down anything romantic, suggesting she was dating Cormac Hayes (Richard Flood). However, she took back her statement, noting that McWidow's son might've had an issue with the relationship. Meredith also said she wasn't going to sleep with Nick. But even so, the chemistry between the two was still there.
What's next for Meredith Grey and Nick Marsh in 'Grey's Anatomy' Season 18?
RELATED: Is 'Grey's Anatomy' Ending After Season 18? Ellen Pompeo Gets Honest About the Last Season
Following Speedman's return in the Grey's Anatomy Season 18 premiere, the actor and showrunner Krista Vernoff teased what's next for Nick and Meredith. In an interview with Deadline, Speedman hinted that the storyline is very much a "romantic comedy." He also compared his time on Grey's to Felicity.
"I'll just say that I think the romantic comedy aspect of things was interesting to me. I knew Ellen could handle that, and I knew I could do that, and that was fun for me," Speedman said. "I used to do a show, way back. It kind of reminded me of that, a little bit, and that's a really nice suit to put back on, in a way, you know? So I was excited about that."
Meanwhile, Vernoff noted the obstacles that Meredith and Nick must face if they get together in Grey's Anatomy Season 18. The showrunner pointed out that Nick lives full-time in Minnesota, and Meredith's whole life is in Seattle. That said, Nick is a "traveling transplant surgeon," and Meredith could potentially leave because of the research center. There's also a potential love triangle that could rise between Meredith, Hayes, and Nick, which Speedman "didn't know" about during the interview with Deadline. Nevertheless, Vernoff hinted that McWidow isn't out of the picture yet.
"I think there is complexity. I think that she and Hayes had begun to connect, clearly, toward the end of last season," Vernoff said. "He's a father first, and he's a widow, he's a far more recent widow, and I think there is beautiful complexity to be had in Meredith, once again, having two men for whom she has feelings. I think that it's all in the timing, and more will be revealed."
Watch Grey's Anatomy Season 18 on Thursday nights on ABC. New episodes drop on Hulu on Wednesdays.