'Grey's Anatomy': E.R. Fightmaster Admits McDreamy and McSteamy Are Why They Joined the Show
E. R. Fightmaster reveals why they were inspired by McDreamy and McSteamy on 'Grey's Anatomy'.
At the beginning of Grey's Anatomy, the hot doctors were getting nicknames. It might seem silly, but it was fitting and playful. E. R. Fightmaster (pronouns they/them) revealed they are the reason why they decided to join the medical show and talked about their character Dr. Kai Bartley.
Who are McDreamy and McSteamy on 'Grey's Anatomy'?
Most medical dramas have a hot cast. Grey's Anatomy follows that trend but has fun with it by making the characters acknowledge it.
Derek Shepherd (Patrick Dempsey) was the main love interest of the show, who fell in love with Meredith Grey (Ellen Pompeo). Cristina Yang (Sandra Oh) gives Derek the nickname "McDreamy" in the episode "The First Cut is the Deepest." Mark Sloan (Eric Dane) later joined the show and got the nickname McSteamy. 
Both characters were very attractive and got attention for that. But sadly, both of them are now dead, and some fans have wondered if there could be anyone to fill those big shoes.
E. R. Fightmaster admits McDreamy and McSteamy are why they joined the show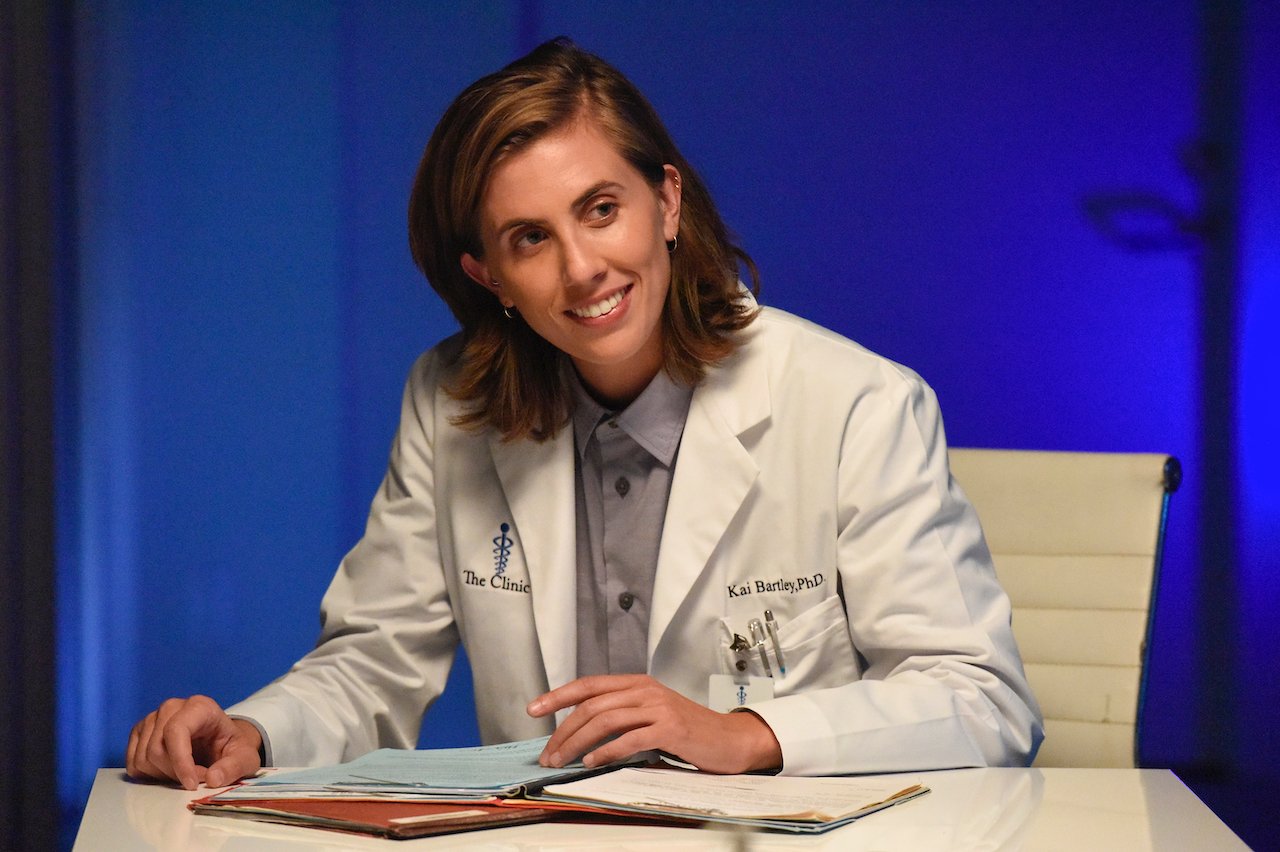 It sounds like Fightmaster was a fan of Grey's Anatomy before appearing on it. They said two characters made them want to act on the show too.
"Honest, the dorky answer is that I remember seeing, like, when every doctor was called McDreamy and McSteamy, I remember seeing all those doctors and really thinking, 'That is a fun job,'" Fightmaster told Entertainment Tonight.
"To get to play not only a doctor on television… But even George Clooney in ER, I grew up seeing all these men on camera that were in these lab coats and scrubs being romantic while also being good at their jobs," they continued. "And so for me, as someone who really likes to break rules, it was very exciting for me to think about being able to be one of those guys. But do it in a genderless way."
Kai is already a flirtatious character with Amelia Shepherd (Caterina Scorsone). Only time will tell if they'll get their own nickname from another character or from fans.
Fightmaster will be back for more episodes
The actor is here to stay for a while after their season 18 introduction. Grey's Anatomy announced their character Dr. Kai Bartley will be a recurring character.
Dr. Bartley works in Minnesota and will be working with Amelia and Meredith to find a cure for Parkinson's disease. Many have noticed that Amelia and Kai have a lot of chemistry. But only time will tell where it'll go. For now, everything is strictly professional between them.
Kai is also a groundbreaking character for the show. They are the first non-binary doctor in the cast.