'Grey's Anatomy': Eli Was Great 'Eye Candy' But Terrible for Bailey
One long-running series that many people may have heard of is Grey's Anatomy. Several people speculate about whether the show may end soon. After all, Ellen Pompeo hinted that she might leave.
The medical drama has had a wide range of characters over the years. Miranda Bailey and Eli are two characters that have had a short romantic relationship. However, there are those in the audience who do not approve of the pairing.
'Grey's Anatomy' recently ended its 16th season
Grey's Anatomy is a medical drama series that has a total of 16 seasons. The story focuses on the lives of residents and surgical interns as they work to become seasoned doctors. Many of the characters try to balance their personal and professional relationships. The main character, Dr. Meredith Grey, explores the positive and negative aspects of surgeon life.
In the finale of Season 16, several notable things occurred. Richard Webber almost died of cobalt poisoning, but Andrew luckily caught it. He performed the necessary surgery with the assistance of Miranda Bailey. Amelia Shepard had a baby boy, whose name is unknown. 
Season 17 plans to start while the hospital is dealing with the pandemic instead of picking back up where the last season ended. Fans will have to wait and see what the show has in store for its characters.
Bailey and Eli did not work as a couple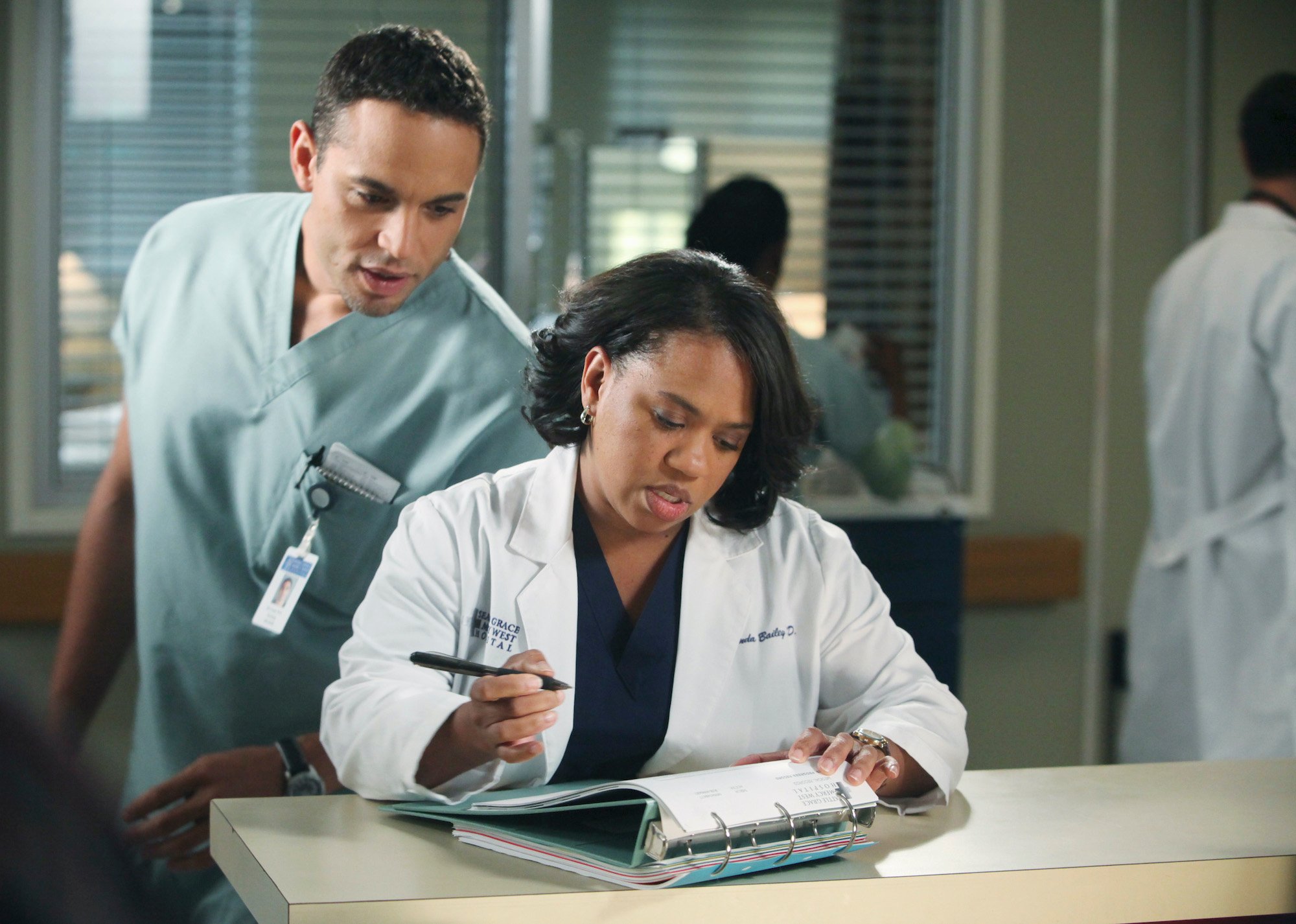 RELATED: 'Grey's Anatomy': When Did People Actually Start to Like Alex Karev?
As mentioned before, a lot of the characters try to manage personal relationships that evolve after each episode. Some of them develop romantic feelings for each other. One example of an intimate relationship is between Bailey and Eli.
Bailey is a key figure at Grey Sloan Memorial Hospital. She eventually becomes the chief of surgery, and many fans came to love the character. Eli works as a nurse in the hospital.
Eli repeatedly flirts with Bailey, and the two of them begin to date. However, it did not last long. Bailey realized she had feelings for another character and broke up with Eli. It was probably a good thing she did because it would seem that the relationship did not work for her.
Eli does pressure her a bit to be intimate with him at one point. A few fans may have noticed that doing so was not a good thing to have in a functional relationship. Bailey also started dating him after she got divorced.
"Bailey needed a rebound guy after her divorce – someone the fans wouldn't get too attached to when he was inevitably written out," a user on Reddit pointed out. Some believed that it was never going to last long between them.
The audience did not like the pairing
It would seem that this particular romance was not popular. Most viewers did not enjoy the romance between Bailey and Eli. Part of the reason is the way the show portrays Eli.
"I never really liked him. He never felt like a genuine character and [sic] he came off as smarmy and cocky to me," one Reddit user wrote. 
Some viewers found the scenes with them to be "cringe." They did not approve of when Eli states that he is the man outside the hospital. They felt that it was a way to shift the power dynamic between the two. However, a few fans found the relationship interesting to watch.
A user pointed out that Bailey would not have gotten serious with Ben if it were not for Eli. Bailey got together with Ben soon after breaking up with Eli. Plenty of fans preferred Ben and Bailey together.
Ben and Bailey eventually got married, and the marriage got ranked as one of the best on the show. Even if fans do not see Eli as boyfriend material, they may appreciate that he was a stepping stone in a larger love story.