'Grey's Anatomy': Ellen Pompeo Admits Her Husband Wants Her to Work Less
There is a lot of work that goes into making Grey's Anatomy. Still, it's been running for 18 seasons now. Ellen Pompeo, who plays Meredith Grey, admitted her husband wants her to work less. But what does that mean for the show?
Ellen Pompeo is married to Chris Ivery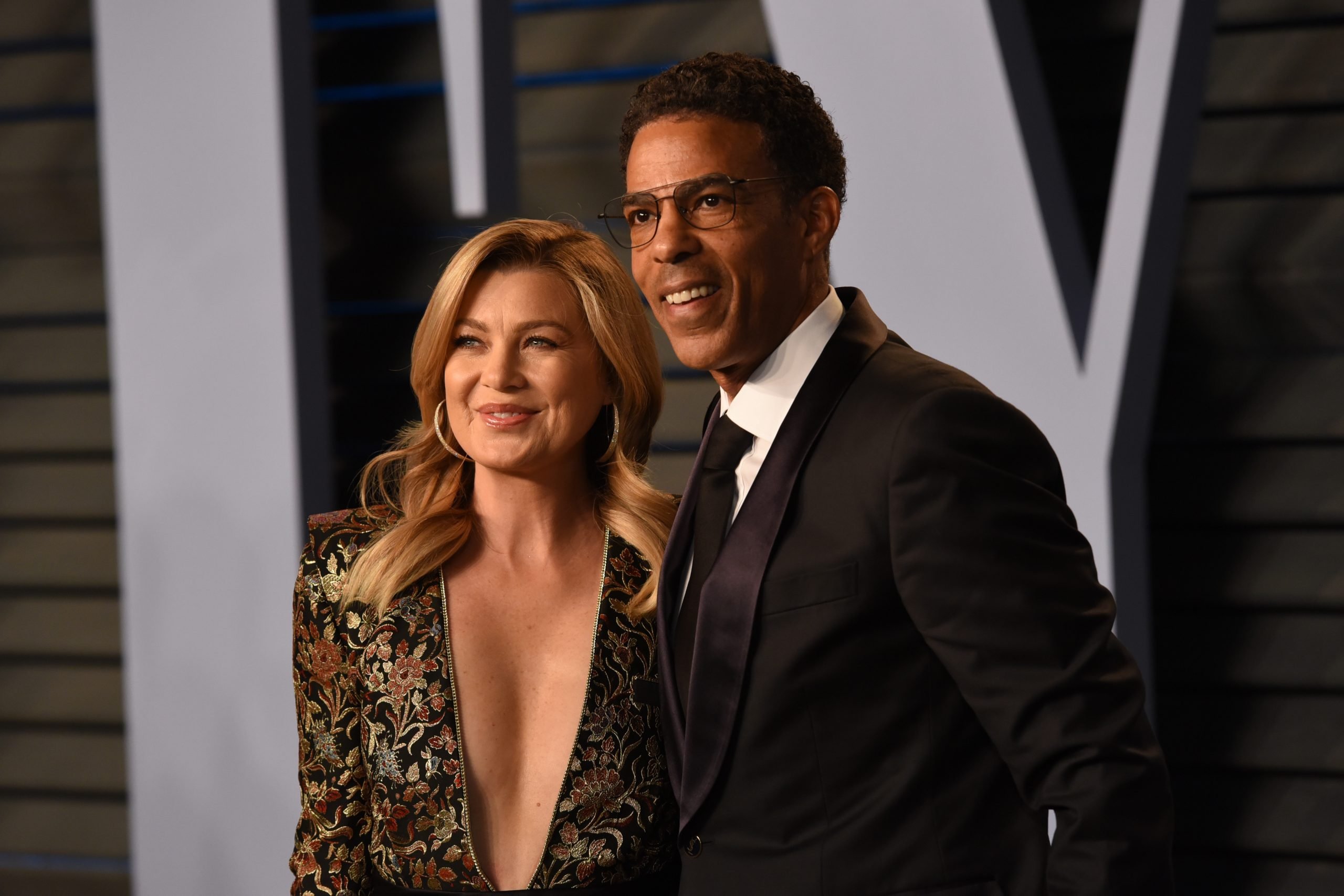 RELATED: How Many Children Does Ellen Pompeo Have with Her Husband Chris Ivery?
Meredith Grey used to be married to Derek Shepherd (Patrick Dempsey). But the surgeon was killed off the show in season 11. She has since been navigating life without him, and sometimes that includes dating.
In real life, Pompeo has been married to record producer Chris Ivery since 2007. So Pompeo has been filming Grey's Anatomy throughout their entire marriage. She has revealed how that affected him.
"I remember in the beginning it was really hard for him," she said on the Ladies First with Laura Brown podcast. Her husband struggled with her on-screen husband specifically.
"He was like, 'This is not what I signed up for. You go to work and make out with that? I like Patrick and everything, he's a good dude, but like really?'" she said.
Ellen Pompeo admits her husband wants her to work less
RELATED: 'Grey's Anatomy' Star Ellen Pompeo Married Her Husband in a Very Meredith Grey Way
The TV star did an interview with Daily Pop! on Oct. 11. She was asked how her husband feels about her sticking with the role of Meredith Grey for so long. Does he want her to hang up her coat?
"He did say the other day, he said, 'Don't you think you could work a little less now?'" Pompeo revealed. "You know we haven't watched any shows and you need to work less. So he did actually just say that to me."
She was then asked if the show was finally going to end. "Who knows?" she answered. "I don't know." The actor later said, "I couldn't tell you what's going to happen really. I mean I could tell you a little bit of what's going to happen. But I really can't because I'm not supposed to say."
What could end 'Grey's Anatomy'?
RELATED: 'Grey's Anatomy': Ellen Pompeo's Husband Struggled With 1 Aspect of the ABC Drama
The medical show has managed to move on after most of the original cast members left. But there is one person's departure that would be the end of Grey's Anatomy.
"Ellen and I have a pact that I'm going to do the show as long as she's going to do the show," Shonda Rhimes told E! Online. "So the show will exist as long as both of us want to do it. If she wants to stop, we're stopping."
So Pompeo has a lot of power over the show. But it looks like she's not ready to announce the end just yet.