'Grey's Anatomy': Why Ellen Pompeo 'Would Never' Make Some of Meredith's Relationship Choices
Fans have followed Dr. Meredith Grey (Ellen Pompeo) for the past 18 seasons on ABC's hit Grey's Anatomy through a myriad of career and relationship crises. Playing the role since 2005, Pompeo knows her character as well as herself yet named area where she and Meredith part ways.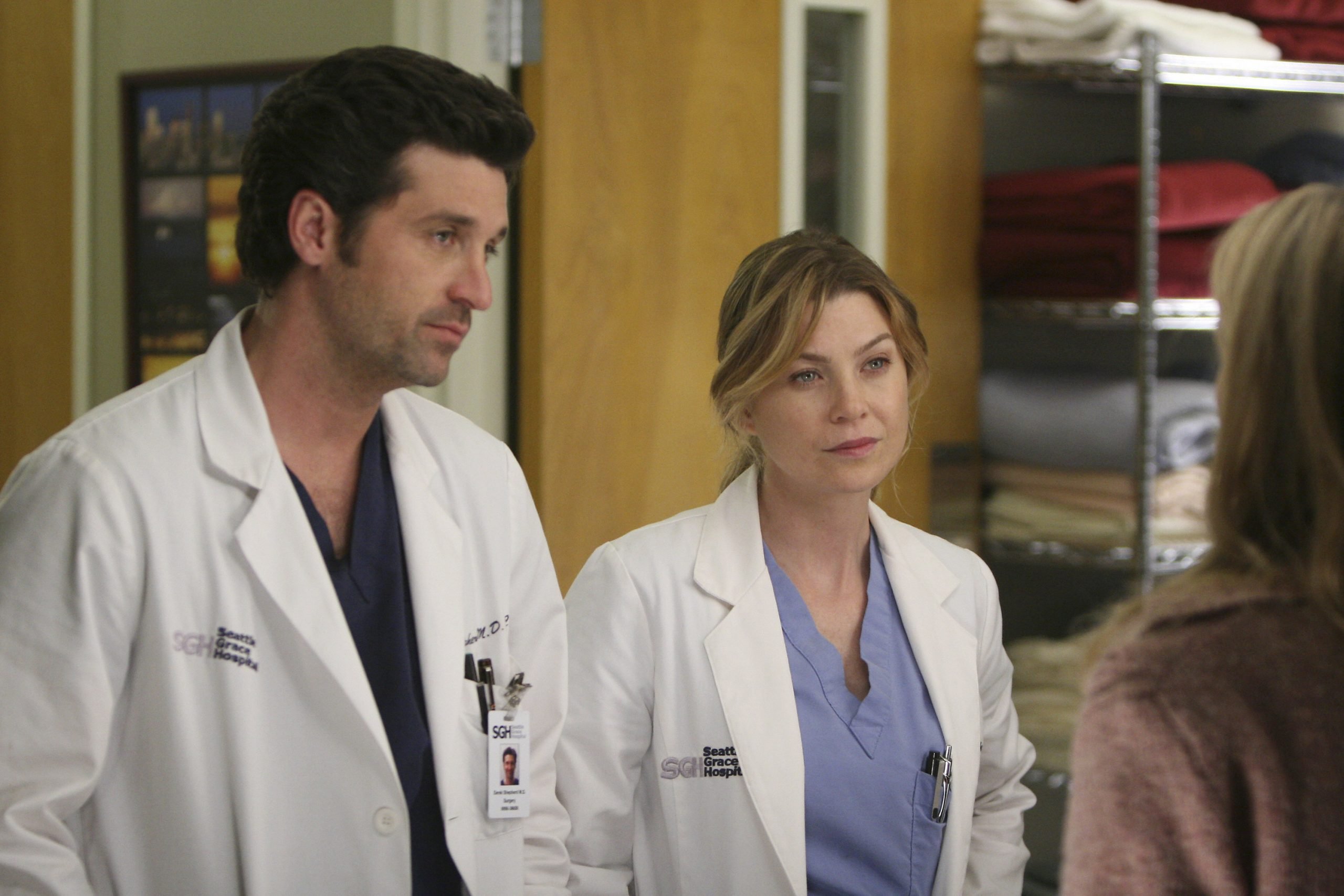 Derek and Meredith were instantly fan favorites on 'Grey's Anatomy'
The pairing of Meredith with Dr. Derek "McDreamy" Shepherd was ratings gold for ABC on Grey's Anatomy. Fans watched the idyllic couple go through various ups and downs, but they always ended up back together due to their undying passion. The lovebirds had challenges from the start, such as Derek's marriage to Addison Montgomery (Kate Walsh), a homicidal hospital shooter, a traumatic plane crash, and Meredith's interference in Derek's medical trial. Pompeo attributes the couple's resilience to undeniable attraction.
"I'm very much a believer in fate and chemistry," Pompeo told Lynette Rice in her book, "How to Save a Life: The Inside Story of Grey's Anatomy". "When you meet a guy or a girl, chemistry takes over, and it doesn't really matter. So it's hard to judge characters. You can't really, because that's when it gets really hard to play them. So you have to try not to be judgmental."
Still, the Grey's Anatomy star admitted her frustration at Meredith's willingness to stay with Derek despite his sometimes questionable actions. Pompeo revealed she couldn't relate to her character in those moments, which became a challenge for her as an actor.
"Sometimes [Meredith] makes choices and you're like, 'Why would she do this?'" Pompeo remarked. "'Why would she continue to keep going back to him?' It's not always easy. The toughest for me to do is the relationship stuff with Patrick. Because it's the most repetitious, and if ever I judged anything, it has been the few things in the relationship. I would never let a man treat me that way, or I would never not value myself enough to be put in a situation that was painful."
RELATED: 'Grey's Anatomy': Ellen Pompeo and Patrick Dempsey Were 'Horrified' by This Episode
Ellen Pompeo focused on her performance
Though Pompeo didn't always agree with her character's decisions, she chose to hone in on playing the role to the best of her abilities.
"I've got to be okay with whatever it is I have to do and find a way to make it real for the audience," she said. "To make the audience believe it – that's my only job."
Rather than scrutinizing Meredith's decisions, Pompeo focused on giving viewers something worth watching.
"Whether they love my character or hate my character, if they're believing my performance, that's all I really care about," the Grey's Anatomy star explained. "That's all I can control: my own performance. Otherwise I'd go crazy."
Derek Shepherd was 'the ideal man'
Show creator Shonda Rhimes had a specific character in mind when she created McDreamy. Apparently Rhimes wanted fans to fall in love with the hunky doctor as much as Meredith.
"Shonda had a very clear idea of how important it was to keep Derek as this almost idealized love interest, not just for Meredith but for the audience," Grey's Anatomy writer Eric Buchman shared. "Even when you find out he's married, that was done in a very sympathetic way that kept him being a hero."
RELATED: Patrick Dempsey Says This is His Favorite Episode of 'Grey's Anatomy'
Dempsey was well aware of the pull Derek had on viewers, and credited Rhimes for making the neurosurgeon so irresistible. He noted his character had traits worth striving for, which motivated him to be more like McDreamy.
"He's the ideal man, and that's what Shonda constructed," the Grey's Anatomy alum said. "There's a projection [of him] onto me when you come in contact with fans… There is a certain amount of expectation. There is a responsibility to it. It made me grow, too. There were qualities [of his] that you work on to obtain."