'Grey's Anatomy': Ellen Pompeo Explains How Sandra Oh Prepared the Cast for Her Exit
Grey's Anatomy watched Dr. Meredith Grey (Ellen Pompeo) and Dr. Cristina Yang's (Sandra Oh) friendship for ten seasons. Their relationship sparked the phrase "my person," and viewers watched as they supported each other through their surgical internships, residencies, and fellowships. However, fans worried about the show's future when Oh announced she was leaving Grey's after the season 10 finale. 
In 2018, Pompeo shared how Oh informed the Grey's Anatomy cast of her exit.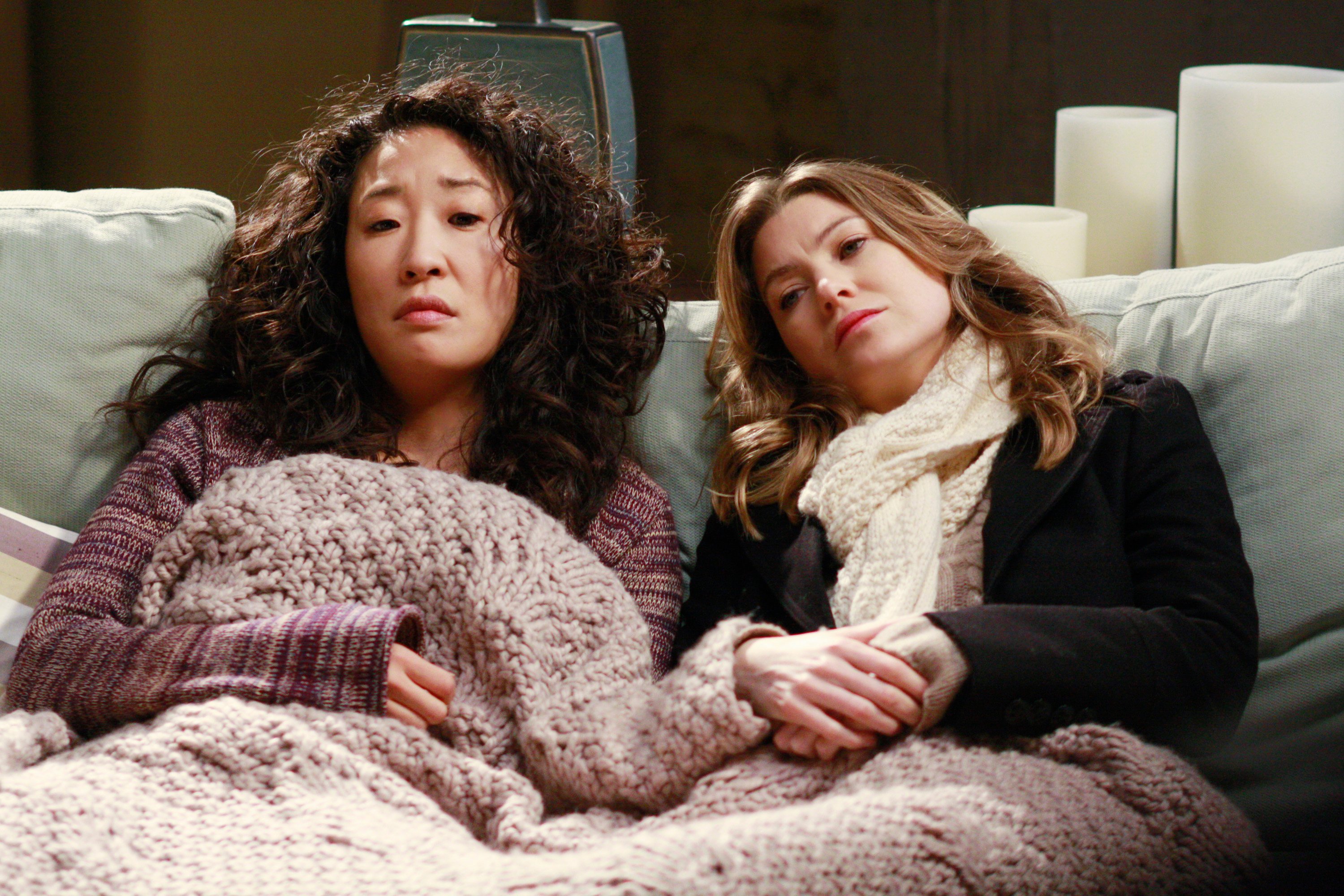 'Grey's Anatomy' star Ellen Pompeo almost left the show with Sandra Oh in season 10
When Grey's Anatomy premiered in March 2005, viewers saw Meredith fall head over heels in love for Dr. Derek Shepherd (Patrick Dempsey). However, many fans would argue that Meredith and Cristina's friendship is the series's true love story. They often prioritized each other during their relationships. The "twisted sisters" slept in the same bed in several episodes, even though Meredith married Derek in season 5. 
After 10 seasons on Grey's, Oh announced her decision to leave the series. In the show's season 10 finale, her character moves to Switzerland after accepting a job from her ex-fiance, Dr. Preston Burke (Isaiah Washington). leave Grey's Anatomy, Pompeo admitted that Oh's departure made her rethink her fate on the medical drama. 
"She [Oh] was such an amazing scene partner,"  Pompeo said on Dax Shepard's Armchair Expert podcast. "Then I was like, 'Is there a show without Sandra?'"
Additionally, the Meredith Grey actor worried about losing out on future roles if she stayed with Grey's. Eventually, she decided to stay on and inked a $20 million deal with ABC.
How Sandra Oh prepared Ellen Pompeo for her 'Grey's Anatomy' departure
During a 2018 interview with Entertainment Tonight, Pompeo said Oh made an appropriate exit from Grey's Anatomy. She also reflected said the "nice actors" who join the series have better endings. 
"You only get killed off when your behavior is bad," Pompeo said. "If you're a nice actor, you die nice." 
The mother of three continued to say that Oh's final episode was a perfect example of how a long-running actor should leave. 
"[She] left in the most amazing way," Pompeo said of Oh. "She gave everybody so much notice. She knew 10 seasons was all she wanted to do, and they don't get much classier than Sandra Oh."
Are Ellen Pompeo and Sandra really friends? 
Since she left Grey's Anatomy in 2014, Oh and Pompeo have remained friends. After she exited the show, the Cristina Yang actor began working on Killing Eve. The AMC/BBC America drama is currently in its fourth and final season. While playing Eve Polastri, Oh earned a SAG award in 2019. Pompeo congratulated her co-star via Twitter and said she "deserved" the accolade. 
In March 2021, Pompeo supported Oh as she gave a speech in Pittsburgh. The address was in response to the recent violence against Asian Americans, including the Atlanta-area spa shootings on March 16. Oh's powerful speech soon made its way to social media. Along with Grey's star Kevin McKidd, Pompeo tweeted her support for Oh and the #stopAsianhate movement.