'Grey's Anatomy': Ellen Pompeo 'Hated' Medical Shows, So Here's Why She Accepted the Role of Meredith Grey
There's no Grey's Anatomy without Meredith Grey, and the same goes for the character's real-life alter ego, Ellen Pompeo. The Shondaland actor has played the leading role since the series premiere in 2005. Despite playing Meredith for over a decade — and counting — Pompeo isn't the biggest fan of medical shows. 
Why 'Grey's Anatomy' star Ellen Pompeo hates medical shows
In an interview with Parade published in 2013, Pompeo was asked about her favorite medical drama. The actor explained it wasn't exactly her thing.
"To be honest, I hated medical shows," Pompeo said at the time. "They make me super anxious. I don't particularly like medical shows at all. I never have."
She continued, "The show that was really big at the time for my generation — before I started Grey's — was ER. That was on forever. But I've never seen one episode."
Now, it seems Pompeo has finally watched a couple of ER episodes. But her feelings about medical shows haven't changed. 
"You know, I hated medical shows," Pompeo told Dax Shepard on the Armchair Expert podcast published on Aug. 24. "I had watched two episodes of ER, and both times I thought I was dying."
Why Ellen Pompeo decided to pursue 'Grey's Anatomy'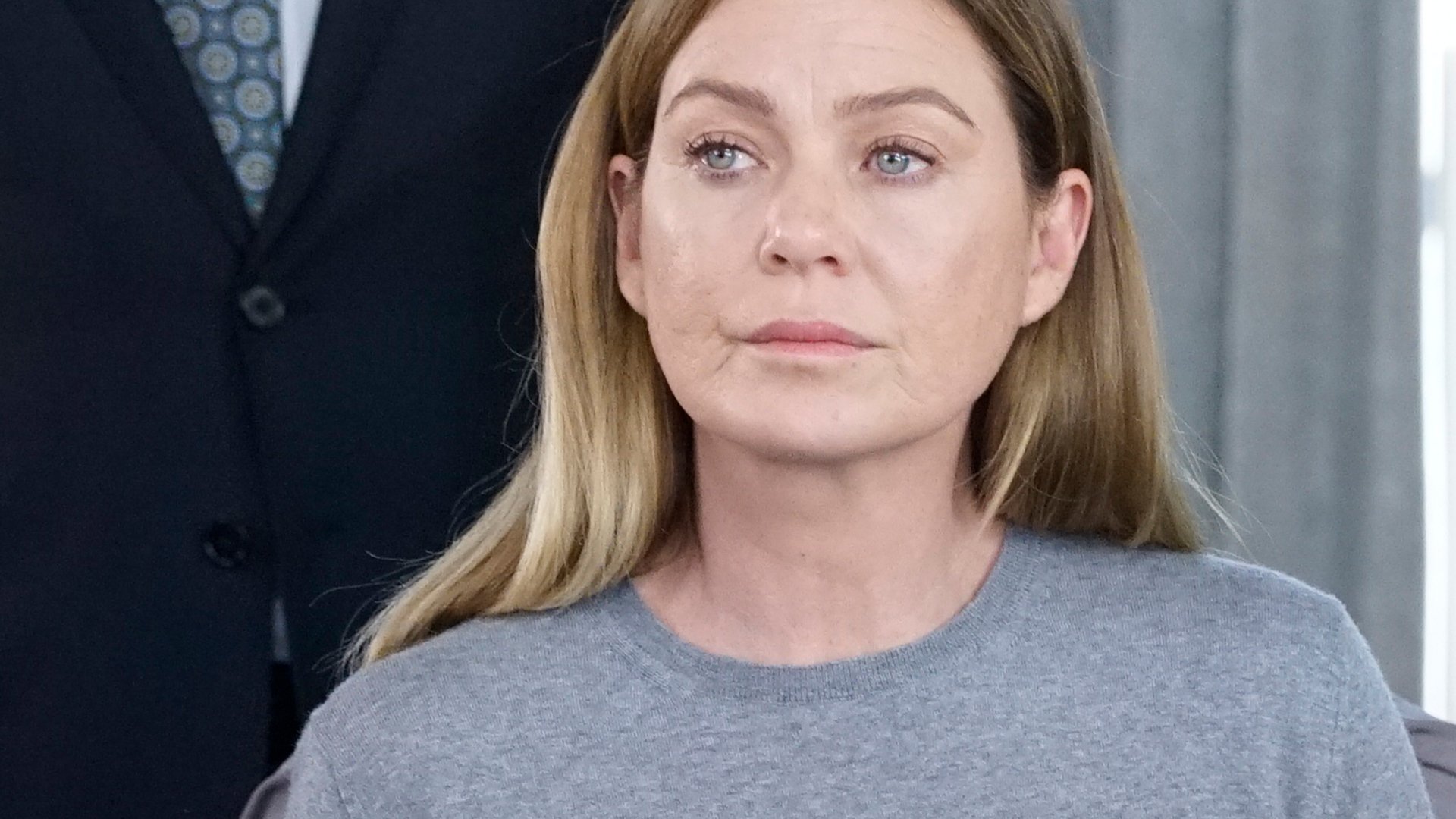 Pompeo decided to take the leading role on Grey's Anatomy despite hating medical shows. So, what inspired her to take the part? When speaking with Shepard, Pompeo revealed her agent convinced her to take the gig.
"So [Grey's Anatomy] wasn't an audition, it was an offer," Pompeo said, adding she was doing film roles at the time. She also didn't want to be "stuck" on a show for six years. But ultimately, she needed to think about her finances.
"I needed money," Pompeo said. "So my agent was just like, 'You know, Ellen, just do this pilot. Get the money. These things never go. … You're not going to be stuck on a show for six years because this thing will never go. None of them go.'"
Ellen Pompeo won't play Meredith Grey on 'Grey's Anatomy' forever
Of course, Pompeo's agent was wrong. Grey's Anatomy went on to become the longest-running primetime medical drama of all time. And now, the ABC series will only end when Pompeo and creator Shonda Rhimes decide it's time. However, when speaking on the Armchair Expert podcast, Pompeo hinted she wants to "dip out sooner than later."
"At this point, having done what we've done, to leave while the show is still on top, is definitely a goal," she said. "I'm not trying to stay on the show forever, no way."
Even so, Pompeo still chose to stay all these years, though it wasn't for fame or success. On the Jemele Hill Is Unbothered podcast, Pompeo touched on the reason why she didn't leave Grey's Anatomy.
"I made choices to stay on the show," Pompeo said. "For me, personally, a healthy home life was more important than a career … I made a decision to make money, and not chase creative acting roles."
Whenever Pompeo decides to leave Meredith behind, most Grey's Anatomy fans are just grateful the actor stuck around for over 16 seasons. But as they say, the carousel never stops turning and you can't get off. So we'll just have to see where the journey takes us moving forward.
Check out Showbiz Cheat Sheet on Facebook!