'Grey's Anatomy': Ellen Pompeo Reacts to Justin Chambers' Exit on Twitter and It Will Break You
'Grey's Anatomy' star Ellen Pompeo (Meredith Grey) reacts to Justin Chambers (Alex Karev) leaving the show after 16 seasons on Twitter.
After 15 years, 16 seasons, and 350 extraordinary episodes, Grey's Anatomy changed forever when Justin Chambers announced his departure from the hit ABC drama. Chambers played Alex Karev, one of four original characters still remaining on Grey's Anatomy, alongside Meredith Grey (Ellen Pompeo), Miranda Bailey (Chandra Wilson), and Richard Webber (James Pickens Jr.).
The last time fans saw Alex, he rose to the occasion to help Meredith during her medical license hearing in the 350th episode aired on Nov. 14. Meredith's "person" spearheaded a group of former patients who testified on her behalf. He also read heartfelt letters written by former co-workers, including Cristina Yang (Sandra Oh). The moment illustrated the strong ties between Meredith and Alex, who have grown together since their internship in season 1.
Of course, given the onscreen friendship between Alex and Meredith, fans have been wondering how Pompeo took the news. Then on Jan. 11, the Pompeo reacted to Chambers' exit from Grey's Anatomy for the first time on Twitter. And although the tweet is simple, fans were left with their hearts in pieces.
Justin Chambers announces his departure from 'Grey's Anatomy'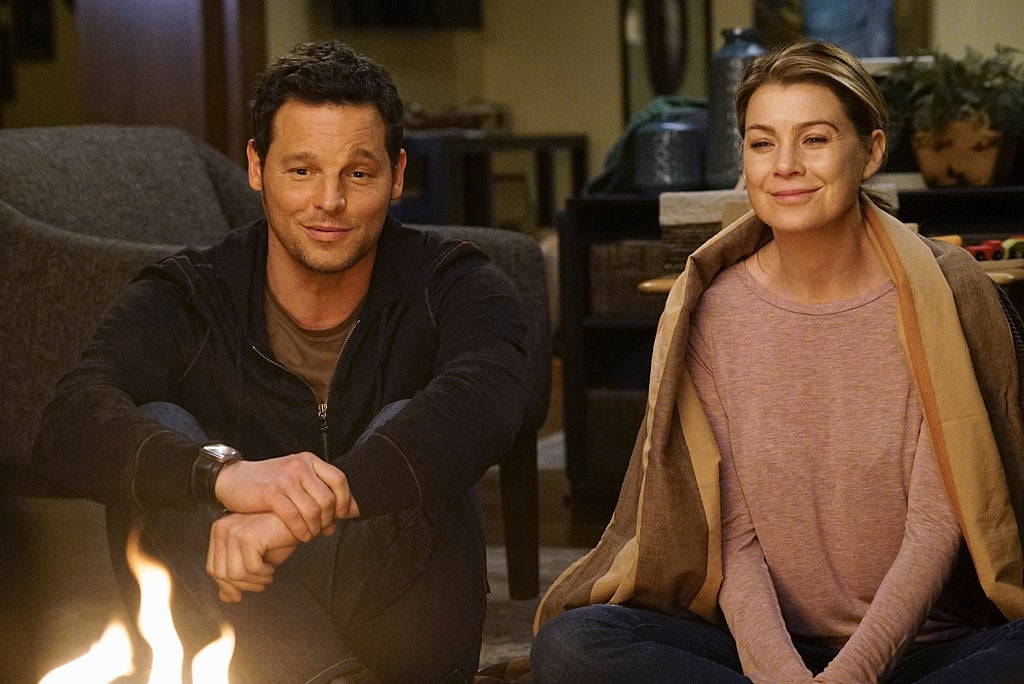 On Jan. 10, Deadline broke the news of Chambers' departure with a statement from the Grey's Anatomy cast member.
"There's no good time to say goodbye to a show and character that's defined so much of my life for the past 15 years," Chambers said in the statement. For some time now, however, I have hoped to diversify my acting roles and career choices. And, as I turn 50 and am blessed with my remarkable, supportive wife and five wonderful children, now is that time."
Chambers then thanked everyone who has been involved in his Grey's Anatomy journey, from beginning to end. He acknowledged his "ABC family," the cast and crew of the series, and the fans "for an extraordinary ride." Chambers also noted his fellow original cast members by name and Grey's Anatomy creator, Shonda Rhimes.
Ellen Pompeo responds to Justin Chambers' exit from 'Grey's Anatomy' on Twitter
On Jan. 11, a day after Chambers' announced his exit from Grey's Anatomy, Pompeo addressed the news on Twitter. Vanity Fair previously tweeted an article about the departure.
"GreysAnatomy is about to feel one of its biggest losses yet," the publication wrote in the caption.
Meanwhile, Pompeo replied to the post, adding her own remarks.
"Truer words have never been spoken @VanityFair," Pompeo wrote, adding a broken heart emoji.
'Grey's Anatomy' fans react to Ellen Pompeo's tweet about Justin Chambers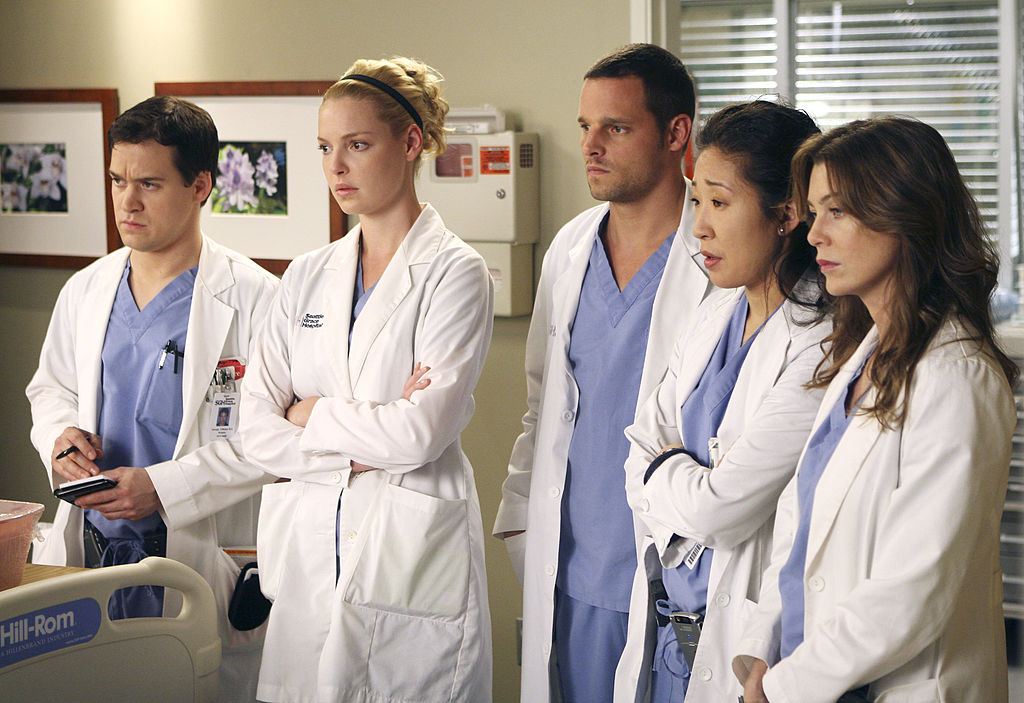 Following Pompeo's tweet, fans expressed their sadness about the future of Alex and Meredith on Grey's Anatomy.
"It won't be the same without merlex," a fan responded.
And some fans noted this is officially the end of MAGIC — Meredith, Alex, George O'Malley (T. R. Knight), Izzie Stevens (Katherine Heigl), and Cristina.
"The magic was undone," a fan wrote. "My heart is broken."
However, most seemed to share their gratitude for the MerLex friendship.
"merlex will always have a special place in our hearts," a fan wrote.
"this friendship will forever be in my heart both on and off screen," another fan tweeted.
Although Chambers is leaving the Shondaland drama, perhaps there's still hope he'll return for the series finale. In September 2019, Pompeo stopped by the Late Late Show with host James Corden. And the actress revealed her ideal Grey's Anatomy ending.
"I would love to have some of the old cast come back. The original cast is just like… you know," Pompeo said and smiled.
That said, Pompeo knows many characters have been killed off. So for now, it seems highly unlikely. And when Cordon offered up possible explanations, like ghosts, Pompeo noted how important a series finale is to the fans.
"The ending, the final episode, matters so much. Are you kidding me?" she said. "The fans are never going to be happy no matter what. Sopranos, Game of Thrones. They're pissed no matter what you do. So there's a lot of pressure on that final episode."
With the original cast now down to three members, many Grey's Anatomy fans hope Pompeo's proposed ending comes true. But even if it's impossible to get the whole crew back, viewers would still love to see Chambers return at some point.
Read more: 'Grey's Anatomy': These Jo and Alex Theories Explain What Happens to the Karevs After Justin Chambers Leaves