'Grey's Anatomy': Ellen Pompeo Went Through the 'Panic-Inducing' Process of Creating a Meredith Doll for Season 17
'Grey's Anatomy' needed to make a Meredith doll for season 17, and Ellen Pompeo found the whole experience 'claustrophonic' and 'panic inducing.'
The COVID-19 pandemic threw a wrench in production plans for many films and television series. It also forced talent to get creative about bringing stories to life once filming did resume. That's especially true for Grey's Anatomy, which needed to figure out how to film during the health crisis — and how to portray it on-screen. The latest episodes of ABC's medical drama see its main characters coping with the COVID-19 pandemic. They also see longtime leading lady Meredith Grey (Ellen Pompeo) actually getting the virus — something that puts her in a coma for most of Grey's Anatomy Season 17.
'Grey's Anatomy' star Ellen Pompeo has asthma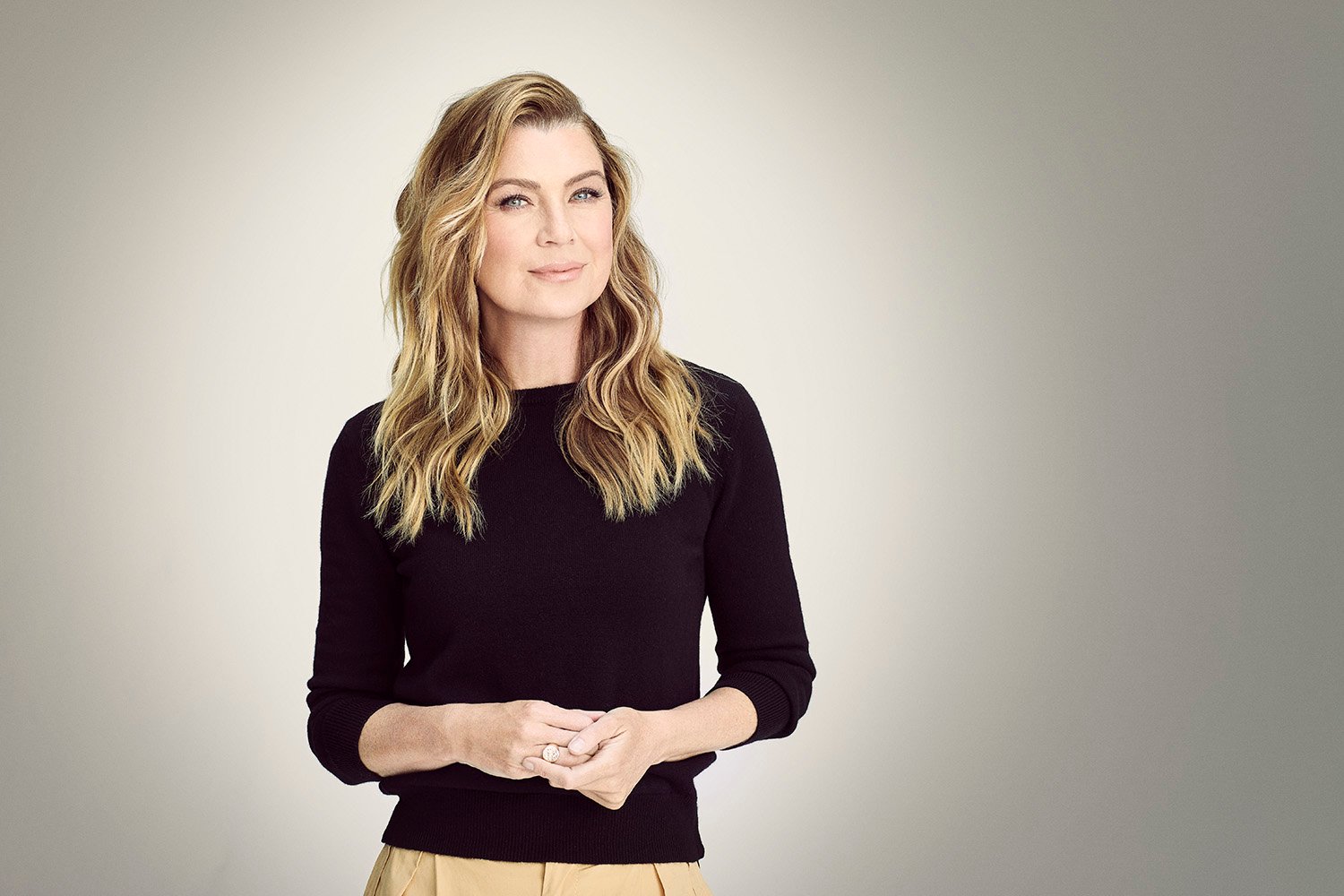 Part of the reason Pompeo's character remains unconscious for much of Grey's Anatomy Season 17 is that the actor has asthma in real life. Pompeo has been open about her condition in the past, and it impacted her involvement in the most recent episodes of the show.
On InStyle's Ladies First podcast, the Grey's Anatomy star spoke about the logic behind her season 17 storyline and how it helped keep her safe.
"Well, part of the reason behind doing it was, we had this idea to do the scenes on the beach and a dream state so that we could be outside and shoot outside," Pompeo explained. "And I have asthma. And I think the idea of getting COVID was pretty frightening for people with asthma before the vaccine. So, it was a way to mitigate my time on set and to keep me off set as much as possible, so they made this doll."
'Greys Anatomy' created a Meredith doll for season 17
That's right, many of the shots of Meredith Grey lying unconscious in a hospital bed aren't actually Pompeo. To reduce the risk of COVID-19, the ABC series created a dummy replica of the actor to film those scenes with. Grey's Anatomy Season 17 combines those moments with Pompeo's actual acting, much of which takes place outdoors.
In fact, TV writer Carina Adly Mackenzie even joked about how much Pompeo got paid to spend season 17 in bed. A Twitter user responded that it was a dummy doing most of the work, something comfirmed by Pompeo's podcast appearance. The decision to use a doll makes sense given Pompeo's asthma and the safety precautions in place throughout the pandemic.
However, even if the dummy kept Meredith in scenes without Pompeo being present, it did require some effort — and discomfort — on her part to make it.
Ellen Pompeo says making the doll was 'panic-inducing'
During her appearance on the Ladie's First podcast, Pompeo broke down the creation of the Meredith doll ahead of its season 17 scenes. Naturally, she needed to be involved in the process so the dummy would resemble her. She referred to it as "the most claustrophobic, panic-inducing" experience.
"They just paint this latex all over your face," she explained. "I mean, most actors have had to endure this at one time or another. And it's a really terrifying, horrible 45 minutes of just painting layers of latex on you."
Pompeo recounted bringing her daughter with her so she'd have company while she went through the process. Even when it was finished, she needed to do some shooting to layer over the dummy. She explained how the appearance of the doll changes over time, necessitating more work to get the shots right:
"What's interesting about it is that the material sort of degrades, for whatever reason. Whatever that latex is or whatever that thing is it over time with the hot lights or something I'm not really sure, but it starts to deteriorate, so much so that at the end of the season, I had to lay on a bed and they had to shoot my face — like take pictures of my face — so they could sort of lay it on top of [it], you know, because the face had somehow changed.
It sounds like a lot of effort went into creating a likeness of Pompeo for Grey's Anatomy Season 17. Fortunately, it seems like Meredith will be back on her feet in season 18. Hopefully, that means Pompeo probably won't need to go through any more horrifying experiences involving latex. From her recollection of events, one time seems like more than enough.