'Grey's Anatomy': Ellen Pompeo and Patrick Dempsey Were 'Horrified' by This Episode
Ellen Pompeo (Dr. Meredith Grey) and Patrick Dempsey (Dr. Derek "McDreamy" Shepherd) of Grey's Anatomy recently reunited on Pompeo's podcast for a trip down memory lane. Discussing their previous Grey's days, the beloved onscreen couple recalled one episode that they would much rather forget.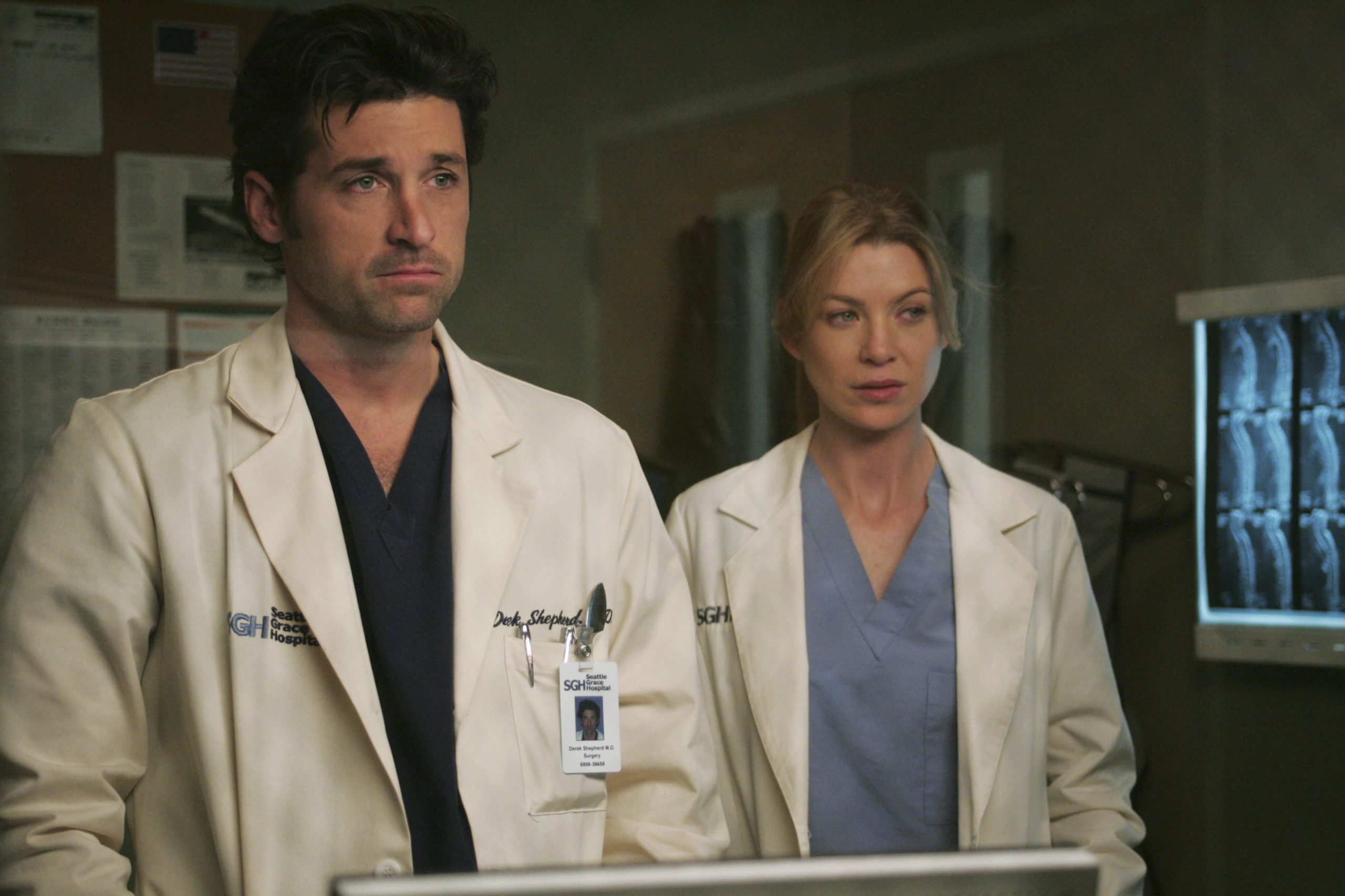 Season 7: 'The Song Beneath The Song'
In the seventh season of Grey's Anatomy, the entire medical team of then-Seattle Grace Mercy West rallies around Dr. Callie Torres (Sara Ramirez) after a car accident endangers her life and that of her unborn baby. "Song Beneath the Song" featured the cast playing their roles through – you guessed it – song, with several of the main stars showing off their vocal talents.
Looking back on the musical episode, Pompeo and Dempsey shared that they were never truly on board with the premise.
"Remember we did that horrible musical number," Pompeo said to Dempsey on on her podcast, Tell Me With Ellen Pompeo, according to Yahoo! Entertainment. "I mean, sorry to disrespect who wrote it – but I mean, that musical, we were horrified, right?"
Patrick Dempsey bowed out of belting out a song
Though Pompeo agreed to venture into the tune territory, she acknowledged that several of her co-stars had much better pipes.
"I did sing a little and I was like, 'Listen guys, I'm telling you right now like I can't sing,'" Pompeo recalled. "Sara Ramirez and Chandra Wilson (Dr. Miranda Bailey) can sing their asses off. … I want to be all in. I want to commit, I want to try, but I'm a terrible singer, but yes, if you guys can help me sound better … I'm not going to be good, but I also am not going to chicken out, so I'll just dive right in.'"
Dempsey, however, revealed that he "chickened out completely" and did not make any attempt at on-air harmony.
"I was like 'No way in hell am I going to be singing,' " Dempsey confessed. "It didn't make sense to me then. And now when you see it and you're like 'Oh my God' … at least they tried it."
'Grey's Anatomy' alum calls his the show's impact on fans 'really special'
Pompeo gave props to Dempsey for opting out of a musical performance in the season 7 episode.
"Yeah, it was completely ridiculous," Pompeo remarked. "I haven't seen it again. But wait, so I sang but I was in a scene with you and I was singing to you and you weren't singing? So you're so much smarter than me."
"The whole concept was crazy," Dempsey commented. "It's one of those memories."
Despite his disagreement with that particular episode, the Grey's Anatomy alum praised the medical drama for resonating with viewers and maintaining such a strong fan base.
"It's really great when you run into people who have been so profoundly impacted by the show," Dempsey explained. "Their eyes light up and they're happy to see you and it's like, you have to hold that for them… It's really quite special because anywhere you go in the world, people know you anywhere, and they greet you in a positive way. And that's really lovely, you know, it's really special."