'Grey's Anatomy': Why Ellen Pompeo Said Kobe Bryant Was a 'Convenient Fan' of the Show
Grey's Anatomy is currently in season 17. Since it first premiered in 2005, the medical drama has had several celebrity guest stars, including Demi Lovato, Millie Bobby Brown, and Sarah Poulson. 
In addition to star-studded guests, Grey's captured the attention of many celebrities. Ellen Pompeo, who plays Meredith Grey, shared in 2018 that the late Kobe Bryant loved the show.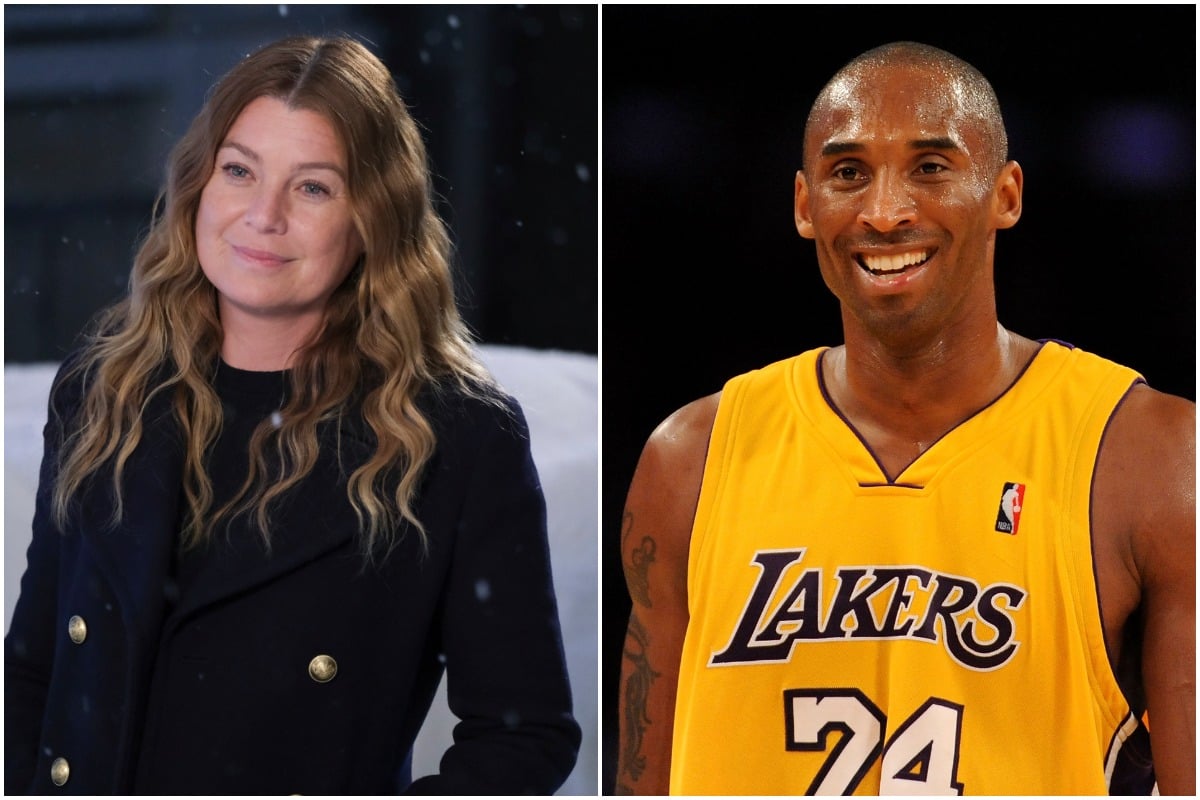 Ellen Pompeo said Kobe Bryant and Vanessa Bryant were fans of 'Grey's Anatomy'
Pompeo has lead Grey's Anatomy as Meredith Grey for almost two decades. When fans first met Meredith, she was a surgical intern navigating her career and her newfound love affair with Derek Shepherd (Patrick Dempsey). As the series progressed, the actor became synonymous with Grey's and watched many original cast members come and go. Pompeo has also produced and directed several episodes. 
While reflecting on Grey's Anatomy's impact with The Late Late Show With James Corden, Pompeo revealed that NBA stars Bryant and Chris Paul watched the show. Although she said Bryant's wife, Vanessa Bryant, and Paul's wife, Jada Crawley, forced them to watch Grey's, the actor explained how the star-studded fans helped the cast of Grey's at the time. 
"The wives make them watch or whatever, but they're convenient fans to have because we like going to games," Pompeo said of Bryant and Paul in Sept 2019. 
Ellen Pompeo defended Kobe Bryant after his death in 2020
On Jan. 26, 2020, Bryant died in a plane crash at age 41. The Black Mamba, his 13-year-old daughter Gianna Bryant, and seven other people were headed to Gigi's basketball game when they died that Sunday afternoon. 
Several days after Bryant and the other plane crash victims' deaths, news broke that TMZ leaked the crash story before the families found out. Soon, fans made a change.org petition asking for Fox to cancel the outlet's television show. Pompeo supported the movement on her Twitter page and called "time's up" on TMZ's creator, Harvey Levin. 
"So many questions I have," the actor's tweet read. "If we are not tolerating abuse anymore… shouldn't we be calling this out?  Exploiting women who have been abused… exploiting the brutal sudden death of people's loved ones is certainly emotional abuse… I call times up on his behavior." 
The Meredith Grey actor also noted in another tweet that Levin's willingness to break the story of Bryant's death is an example of "white male privilege." 
Ellen Pompeo compared her time as Meredith Grey to Kobe Bryant's time in the NBA
In 2018, Pompeo became the highest-paid TV actor in Hollywood. The Meredith Grey star revealed to The Hollywood Reporter that she accepted a salary increase from ABC. She currently earns more than $20 million a year and $575,000 per episode. Additionally, Pompeo received two total backend equity points on the series, estimated to bring another $6 million to $7 million.
Shortly after her new payday made headlines, Pompeo said she "caught flack" for her salary. The salary became an even bigger issue after actors Jessica Capshaw and Sarah Drew got fired from the show the week after Pompeo announced her deal. The actor shared with Entertainment Tonight in 2019 that the negative comments she received from her raise didn't affect her. She also compared her salary to the millions of dollars NBA stars such as Bryant received during their careers. 
"If Kobe Bryant, and I know he doesn't play anymore, but if these athletes can make these paychecks and it can be celebrated, women should be able to celebrate too," Pompeo said.