'Grey's Anatomy': Ellen Pompeo Says the Original Cast Has a Bond, 'We Went Through Something'
Ellen Pompeo explains the connection she has with other fellow original cast members of 'Grey's Anatomy.'
Grey's Anatomy has changed a lot over the years. Ellen Pompeo talked about the special bond that is shared between the original cast members and talked about what they went through together.
Ellen Pompeo said the work environment at 'Grey's Anatomy' used to be toxic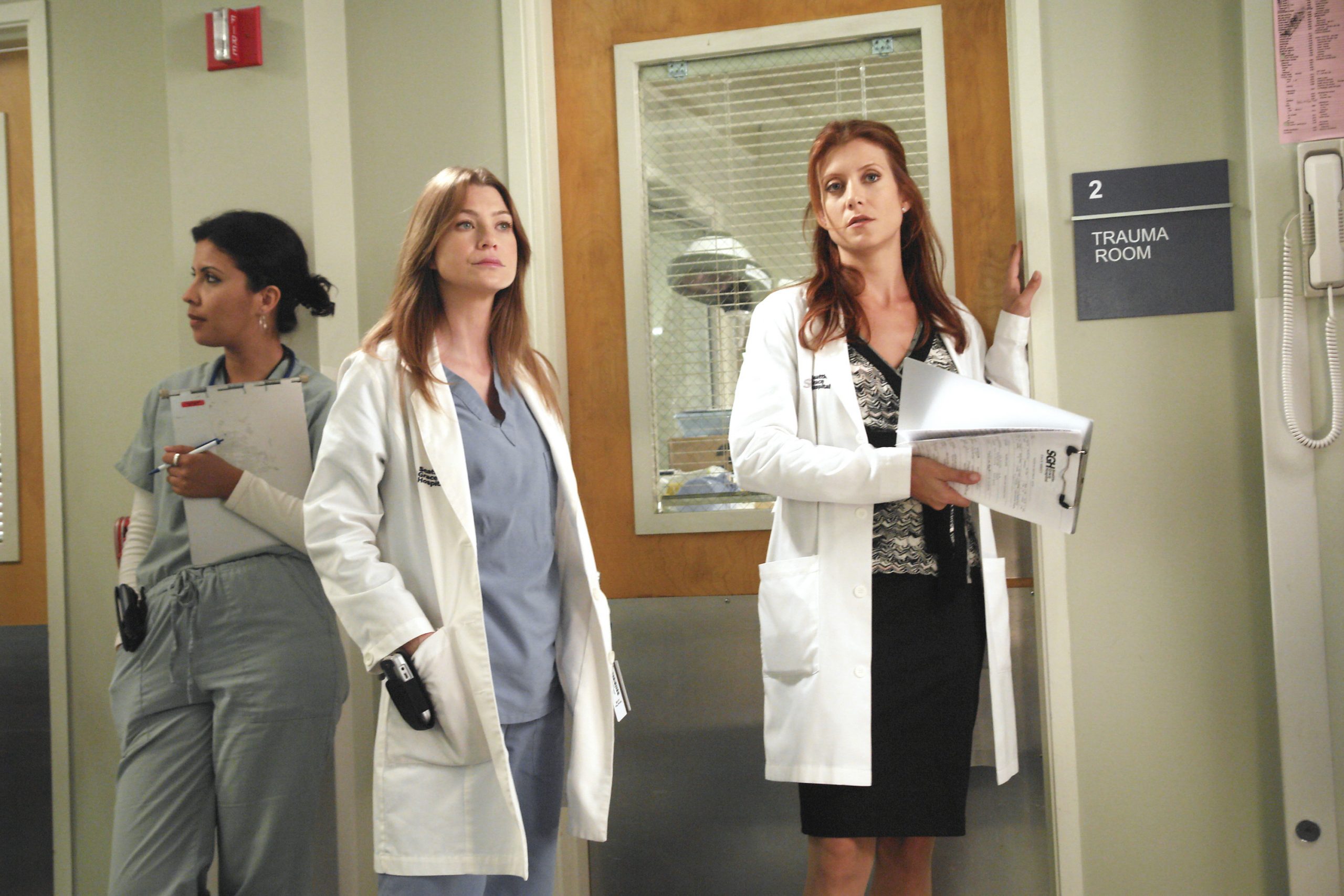 Grey's Anatomy started back in 2005. Pompeo later admitted that at the beginning, things weren't so sweet on the set.
"There were many moments. It's funny: I never wanted off the bus in the year that I could get off. The first 10 years we had serious culture issues, very bad behavior, really toxic work environment," Pompeo said on Actors on Actors. "But once I started having kids, it became no longer about me. I need to provide for my family."
Pompeo later talked about changing the work environment. "It became my goal to have an experience there that I could be happy and proud about, because we had so much turmoil for 10 years," she explained. "My mission became, this can't be fantastic to the public and a disaster behind the scenes. Shonda Rhimes and I decided to rewrite the ending of this story. That's what's kept me."
Ellen Pompeo says the original cast has a bond, 'we went through something'
Pompeo addressed Addison's (Kate Walsh) return in season 18. She talked about being tied to the original cast members differently than other actors with Daily Pop.
"Kate is the funnest person on set," Pompeo said. "I mean she's so fun and all of us you know from the original cast, we do share such a special bond. We went through something that only a few people can sort of understand what it was."
"And to see all of that hard work, and all of that craziness that we went through, getting famous so quickly and the show was a big deal," she continued. "To come together again and the show is still on the air, to know that our work has had such an impact it's pretty moving. We may have shed a tear, Kate and I. We may have hugged and cried a bit."
Most of the original cast left. But Pompeo, Chandra Wilson (Dr. Miranda Bailey), and James Pickens Jr. (Dr. Richard Webber) are still going strong. However, many original cast members were recently brought back in season 17, and it looks like that trend is continuing for season 18.