'Grey's Anatomy': Ellen Pompeo Claims She's Been 'Trying To Get Away' From the Show For Years
Grey's Anatomy Season 17 brought back many fan-favorites, including Patrick Dempsey (Derek Shepherd), T.R. Knight (George O'Malley), Chyler Leigh (Lexie Grey), Eric Dane (Mark Sloan), and Sarah Drew (April Kepner). Although this was an iconic moment, many fans began to speculate the medical drama might end soon. Ellen Pompeo plays Meredith Grey in the medical drama. While attending the 2021 Emmy Awards, the actor admitted the fan theories were "not far off."
Ellen Pompeo booked the lead role on 'Grey's Anatomy'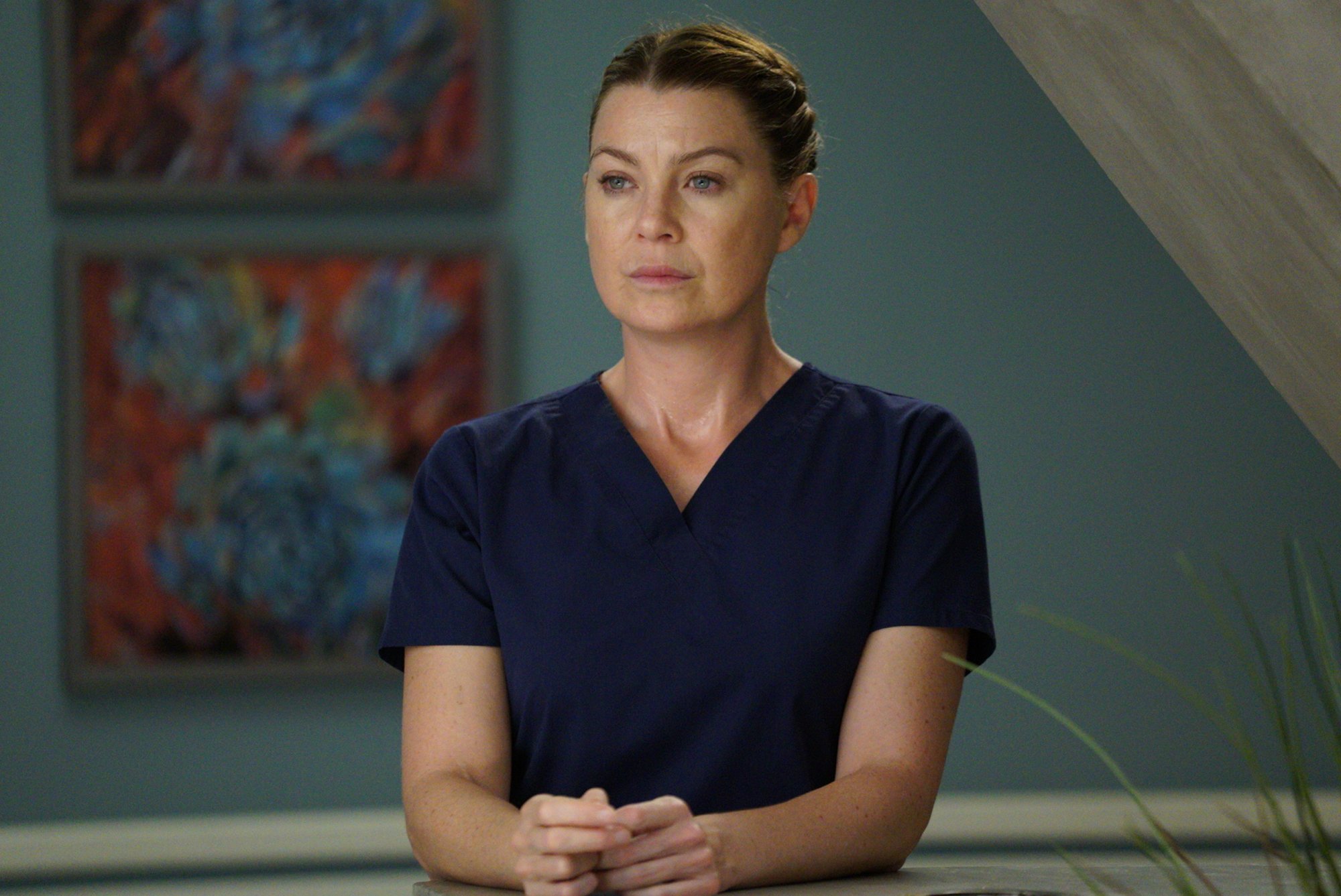 Before landing the lead role on ABC's Grey's Anatomy, Pompeo appeared in a few commercials and television guest spots. Soon after, she landed her first role in the 2002 film Moonlight Mile. After her film debut, Pompeo's acting career stalled. She struggled to make ends meet until her agent brought her the script for Grey's Anatomy. 
In a 2018 interview with The Hollywood Reporter, Pompeo revealed that she didn't want to be trapped on a medical show. "I was like, 'I'm not going to be stuck on a medical show for five years. Are you out of your f**** mind? I'm an actor.'" He later convinced her to audition, and the rest is history. 
Right now, Pompeo is the last original cast member on the show. Although cast members like Sandra Oh, Katherine Heigl, and Jesse Williams have left the show, Pompeo remains the show's star. In addition, Grey's Anatomy is currently ABC's longest-running primetime series.
Pompeo is ready to leave 'Grey's Anatomy'
Grey's Anatomy fans have speculated that season 18 will be the last one. In an interview with Entertainment Tonight, Pompeo said the fan theories were somewhat accurate. Also, the actor shared that she's been trying to leave the show for some time now.
"I mean, I've been trying to get away for years. I have been trying. It's not because I haven't been trying," Pompeo explained. "I have strong relationships at the network, and they have been very, very good to me and have incentivized me to stay."
She also addressed the return of Kate Walsh, who played Addison Montgomery in the first few seasons of the show. Walsh left the show to star in the spinoff series, Private Practice. 
​​"That's one of my favorite things about the show right now," she said. "It's so fun and so nostalgic. We all have such an incredible bond that's kind of hard to describe."
Pompeo wants to pursue other passions
Once Grey's Anatomy ends, Pompeo wants to take a break from acting. In an episode of the Ladies First With Laura Brown podcast, the actor shared that she wants to pursue other creative outlets.
"I'm not saying I'll never act again; I very well may, but I'm not super excited about continuing my acting career," she said. "I'm more entrepreneurial at this stage. I'm excited about investing in businesses and starting [a] business. That's an area of growth that I'm excited about, using my brain in a different way."
Pompeo added that she's tired of the same routine. "Even though I haven't done a million different roles, I feel like I've done it. Sitting around in trailers, traveling around, shooting this in Atlanta, shooting that in Vancouver," she continued. "I have no desire to go sit in trailers at 11 p.m. and wait to shoot scenes and have ADs knock on my door and tell me when I can eat lunch. You know, it's for the young at heart. It's for the youth!"
Grey's Anatomy Season 18 premieres on ABC on Sept. 30.