'Grey's Anatomy': What Is Ellen Pompeo's Age in 2021?
Ellen Pompeo took many minor roles, booking the lead character Meredith Grey on Grey's Anatomy. Some of the actor's lesser-known jobs include films such as Old School, Daredevil, and Catch Me If You Can. She also landed on the small screen with Law & Order and another medical drama, Strong Medicine. 
Although Pompeo has been on television for almost two decades, many Grey's viewers might not know her actual age.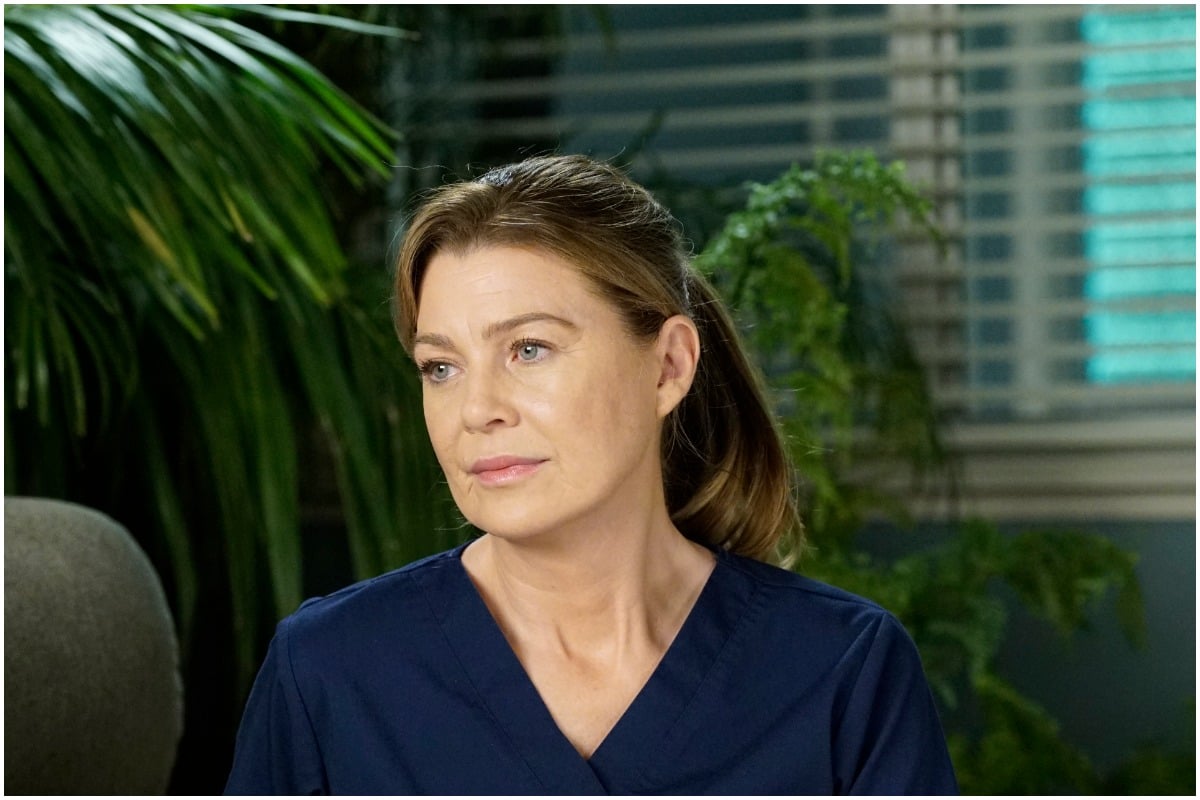 'Grey's Anatomy' star Ellen Pompeo started acting at 24
While some actors pursue their craft as children, Pompeo had a different career path. The Art Heist star grew up in Everett, Massachusetts, where her father, Joe Pompeo, worked as a salesman. As for Pompeo's mother, Kathleen Pompeo, she died when the actor turned 4. 
During a 2006 interview with People, Pompeo shared that she had dreams of becoming a star. However, her reality in Massachusetts made it challenging to manifest them. After high school, Pompeo decided to work as a bartender. Once she turned 24, her dad convinced Pompeo to pursue acting. 
"Where I come from, you don't just say, 'Oh, I'm going to become an actor,'" Pompeo said. "Talk like that, and they think you're crazy."
"He always told me you can do anything you want to do," she continued to say about her dad. 
With her father's blessing, Pompeo moved to Miami and later to New York to chase her goals. Soon, she would land her big break after appearing in the 2002 film Moonlight Mile. 
How old is 'Grey's Anatomy' star Ellen Pompeo now?
Following her role as Bertie Knox in Moonlight Mile, Pompeo received ABC's offer to play Meredith Grey. At the time, the actor was 36. While she worried that taking the job meant Pompeo would get pigeonholed with Grey's, she accepted the role in 2005. Throughout the show's 17 seasons, Pompeo has stayed on as its star. She also directs and produces several episodes. As of Nov. 2020, the actor is 51. 
In Aug. 2020, Pompeo spoke about aging on camera for the past 15 years. During her appearance on Armchair Expert, she told host Dax Shepard that while seeing herself get older each season is "not so fun," Pompeo embraces her age. 
"I think the overall goal of my life is to always keep my ego in check," she said.
"I don't want to tell myself lies," she continued, adding that she also doesn't "lie about my age, I don't put anything in my face." 
What the Meredith Grey actor said about the future of 'Grey's Anatomy'
Since its series premiere, Grey's Anatomy has said goodbye to many characters. Some fans will remember the exits of several prominent cast members, including Katherine Heigl, Patrick Dempsey, Sandra Oh, and Justin Chambers. Although her co-stars and friends left, Pompeo remains on Grey's Anatomy. She said on Armchair Expert that her husband, Chris Ivery, and their children are why Pompeo never left the ABC hit.
"My commute is 6 minutes," the Meredith Grey actor said. "At this point, I'm so blessed that the executive producers of the show make my life so fantastic, that I have a very set amount of hours. I know exactly where I'm gonna be. I know exactly what time I'm gonna come home. I'm home for dinner with my kids every night.
 
Despite being content with where she's at, Pompeo and showrunner Krista Vernoff admitted in 2021 that the end of Grey's is near. While the cast remains in negotiations on if season 17 will be the show's final season, Pompeo said she wants the series to end on a high note. 
"To dip out sooner rather than later at this point, having done what we've done, to leave while the show is still on top is definitely a goal," she said. "I'm not trying to stay on the show forever. No way."