5 'Grey's Anatomy' Episodes That Changed the Shondaland Series Forever
Grey's Anatomy has been on for 16 seasons — and counting. The popular Shondaland series has over 350 episodes with no plans of slowing down anytime soon. So naturally, things have shifted over the past 15 years, from cast changes to the overall tone of the medical drama. And while we patiently wait for the 17th season to arrive on ABC, we've gathered a few iconic Grey's Anatomy episodes that truly changed the direction of the series forever.
1. The Shooting Episode: Season 6, Episode 23 and 24, "Sanctuary" and "Death and All His Friends"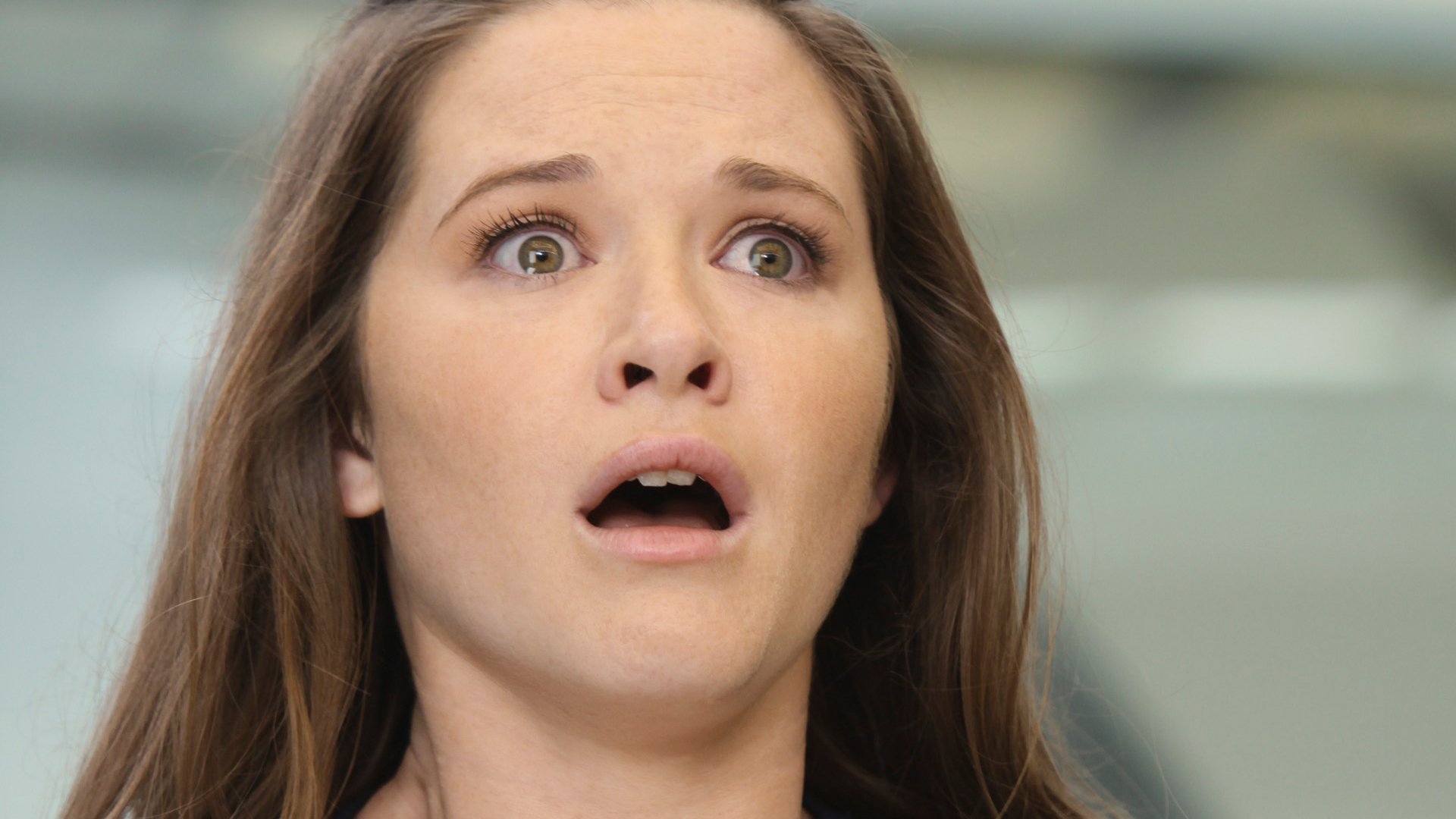 RELATED: 'Grey's Anatomy': Proof That the Show May End in 2021
The two-part shooting episode in Grey's Anatomy Season 6 is the most devastating piece of work Shondaland has put out to date. A grieving widower, Gary Clark (Michael O'Neill), arrives at Seattle Grace Mercy West Hospital with a gun to kill Derek Shepherd (Patrick Dempsey) and Richard Webber (James Pickens Jr.). But in the end, there were significantly more casualties than the shooter originally planned.
Gary murdered Reed Adamson (Nora Zehetner) and Charles Percy (Robert Baker). He wounded Alex Karev (Justin Chambers), Owen Hunt (Kevin McKidd), and Derek.
Meanwhile, Meredith Grey (Ellen Pompeo) revealed she was pregnant with Derek's baby. But the stress from the shooting caused her to miscarry. Then after speaking with Richard, Gary shot himself, ending the stress-filled episode with yet another tragedy.
Following the Grey's Anatomy episode, the characters were never quite the same. There was a dark cloud looming over everyone involved when the Shondaland series returned. And much of the seventh season dealt with the repercussions of the shooting.
2. The Plane Crash Episode: Season 8, Episode 24, "Flight"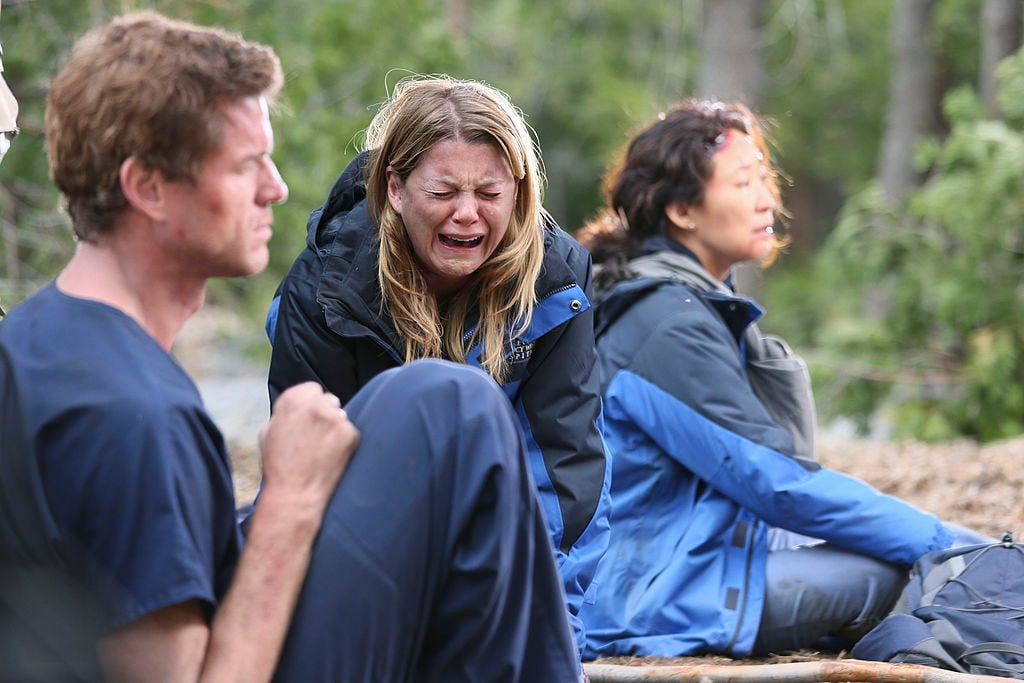 RELATED: 4 'Grey's Anatomy' Couples That Deserved to Be Endgame
The Grey's Anatomy Season 8 finale was one of the most pivotal moments in the show's history. And it's honestly shocking to see how many characters were affected by the tragic accident.
For one, Arizona Robbins (Jessica Capshaw) lost her leg. This was a turning point for the character, especially since Callie Torres (Sara Ramirez) was the one who made the call. Eventually, this led to a great deal of resentment and divorce.
The plane crash also resulted in the deaths of Mark Sloan (Eric Dane) and Lexie Grey (Chyler Leigh). This left Derek without his best friend. Callie and Arizona Robbins also lost the father of Sofia. Meanwhile, Meredith lost her sister.
The surviving members of the plane crash — Derek, Meredith, Arizona, and Cristina Yang (Sandra Oh) — ended up suing the hospital before buying it, along with Callie, Richard, and Catherine Avery (Debbie Allen). Then, as a result, the doctors renamed the hospital to Grey Sloan Memorial, closing the chapter while celebrating the lives of Mark and Lexie.
3. George's Death: Season 5, Episode 24, "Now or Never"
RELATED: 3 'Grey's Anatomy' Deaths We Will Never Get Over
For the first few seasons of Grey's Anatomy, viewers fell in love with the dynamic between MAGIC — Meredith, Alex, George O'Malley (T.R. Knight), Izzie Stevens (Katherine Heigl), and Cristina. However, the fifth season finale broke the fandom's heart.
In "Now or Never," George got hit by a bus and died. This was the first major character death, breaking up the core group of interns. Meanwhile, the episode also introduced the descent of Izzie's character and she left midway through the sixth season.
4. Cristina's Exit: Season 10, Episode 24, "Fear (of the Unknown)"
RELATED: 'Grey's Anatomy': 3 Meredith and Cristina Moments That Will Make You Miss Their Friendship
Speaking of core exits on Grey's Anatomy, it would be impossible to ignore Cristina's departure from the series. The character left for a new opportunity in Switzerland, courtesy of Preston Burke (Isaiah Washington). However, Cristina's exit meant Meredith would lose her person and the Twisted Sisters would be separated.
Of course, we still receive references to Cristina on Grey's Anatomy today. Nonetheless, the friendship between Meredith and Cristina was a big part of the show. And when the show took the dynamic away, it left a gap that was never truly filled. But even so, it seemed Cristina's final remarks moved Meredith's character forward. And Meredith finally started seeing herself as "the sun."
5. Derek's Death: Season 11, Episode 21, "How to Save a Life"
RELATED: 'Grey's Anatomy': Who is the Attending Doctor That Killed Derek 'McDreamy' Shepherd?
An epic romance doesn't mean there will be a happy ending, especially on Grey's Anatomy. From the candle house to the post-it note wedding, fans thought Meredith and Derek would be endgame. But it was far from that.
Throughout the 11th season, Meredith and Derek faced a few challenges, as the neurosurgeon received an important job in Washington D.C. Derek was absent through most of the season. And the couple seemed to be headed for divorce. But luckily, MerDer realized what was important. So Derek decided he would return to Seattle.
Nevertheless, Derek was struck by a semi-truck in "How to Save a Life." He ended up at a hospital without the proper resources and doctors. Then Derek was declared brain dead and Meredith took him off life-support.
The repercussions of Derek's death echoed throughout Grey's Anatomy for seasons to come. Following the episode, the ABC drama became much darker as Meredith dealt with her grief. But now, it's been a few years since Derek died and the Shondaland drama has become more light-hearted in recent seasons. So as they say, time heals all wounds.
Check out Showbiz Cheat Sheet on Facebook!