'Grey's Anatomy': Eric Dane Ellen Pompeo Had a Common Topic to Discuss Between Takes on the Beach
Fans of Grey's Anatomy are still rejoicing after seeing Meredith (Ellen Pompeo) reunite with her sister Lexie (Chyler Leigh) and pal Mark "McSteamy" Sloan (Eric Dane) in the last episode. Though Leigh appeared via green screen due to travel restrictions, Pompeo and Dane had plenty of quality time to catch up while filming on the now-famous beach.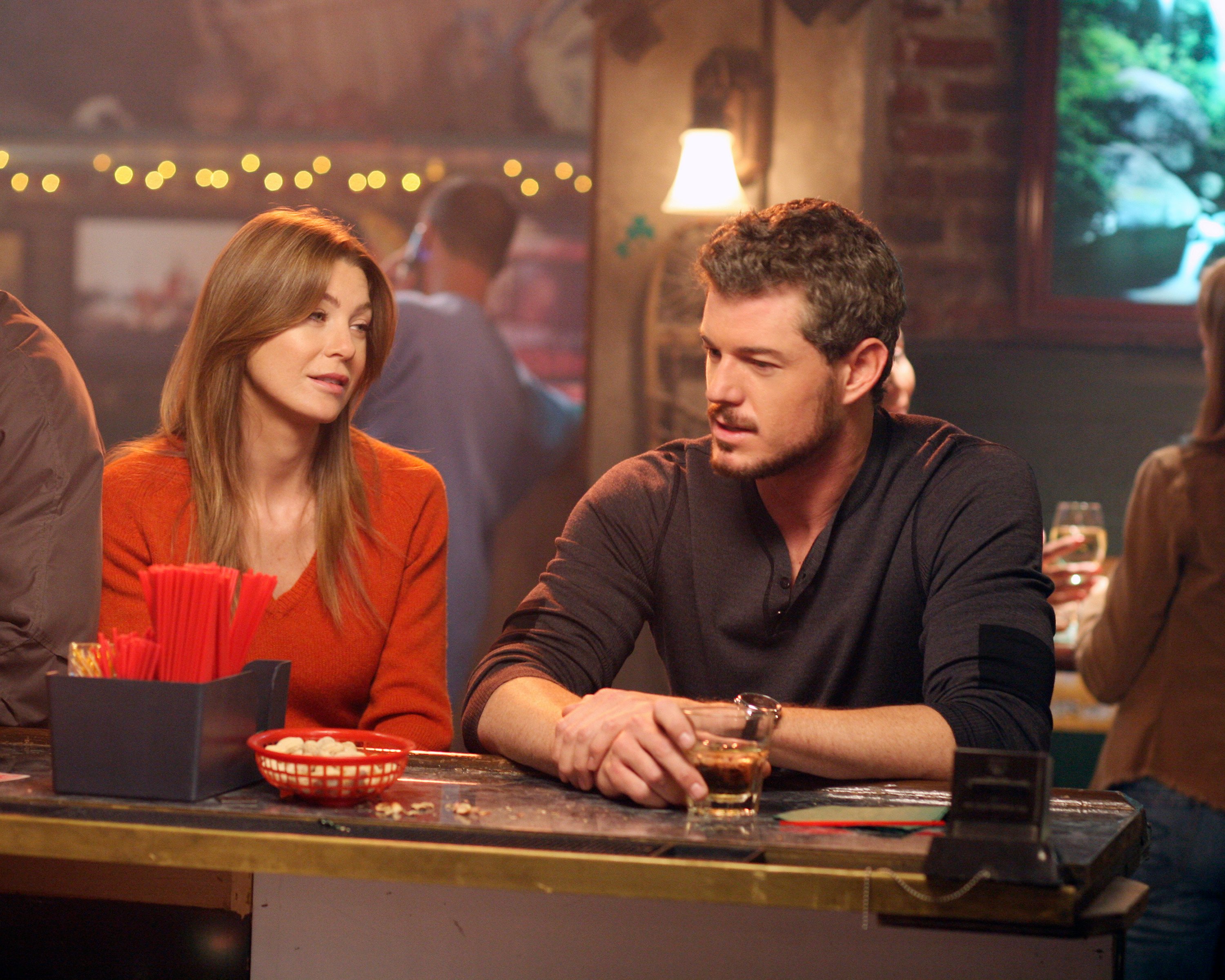 Eric Dane and Ellen Pompeo bonded over kids during 'Grey's Anatomy' shoot
Pompeo has three kids with husband Chris Ivery, and Dane is the dad to two daughters from his marriage to Rebecca Gayheart (the two filed for divorce in 2018). When Dane came back to Grey's Anatomy for his reprisal as Mark, the two former co-stars caught up between takes on life with kids.
"My 11-year-old just found Grey's Anatomy and she's asking me a lot of questions, which are difficult to answer," Dane told the Hollywood Reporter in April. "We talked a lot about our kids finding this show, and how do we handle that. How do we police what they're able to watch? Are they of age? Is it appropriate?"
While Dane sees the more suggestive content as problematic to discuss with his daughters, he does see an upside to their interest in the show.
"Some of it raises some questions that I'm not quite ready to answer yet," the Grey's Anatomy alum explained. "But I don't mind it because both my kids now want to be surgeons. And all their baby dolls they used to play with are now being cut open, and they're stitching up bananas. It's fun."
'Grey's Anatomy' alums stay in touch
Dane had no problem slipping right back into his "McSteamy" character and recreating the chemistry he shared with his Grey's Anatomy co-stars. The Euphoria actor keeps in touch with the show's cast members even though he hung up his scrubs in 2012.
"Ellen and I see each other every now and again, Justin [Chambers] and I see each other every now and again," Dane remarked. "I spent so much of my life with these guys. When you see them again, it's not a big, 'Oh my God, what have you done?' It's like, nobody skips a beat."
Clearly, Dane holds a strong affection for his former character and the actors he spent approximately seven seasons with on the show.
"Everything kind of fit," he said of his return. "It fit then, it still fits. … It was a great couple days on the beach with some old friends."
Why Mark Sloan was written out of 'Grey's Anatomy'
Both Mark and Lexie were killed off as a result of the show's epic plane crash in season 8. While Dane enjoyed his time on Grey's Anatomy, he knew when it was time to move on.
"Grey's Anatomy is a fantastic show and it provides a fantastic life," he shared. "I think it's very unnatural for any actor to play the same character for eight years. … So, as much as I loved being there, and as much as I loved working with the people I was working with, playing Mark Sloan for 17 seasons just seemed like, I don't know, a little antithetical to what I'm supposed to be doing as an artist."
Dane was able to stretch his creative wings on shows like The Last Ship, and most recently, HBO's boundary-pushing series Euphoria.
"I took a year off and said, I need to mix things up here because I'm not finding any real joy in the work I'm doing," he revealed. "Then Euphoria came along and was very different, and something I've never done. And it's going to challenge me and keep me engaged, and nobody is going to expect this out of me."