'Grey's Anatomy': Eric Dane Explained How Mark and Lexie 'Came Full Circle' in Season 17
Grey's Anatomy welcomed back several former cast members for season 17. Meredith Grey (Ellen Pompeo) contracted COVID-19 early in the season. While sleeping, she reunited with some of her former friends and loved ones. During a March 2021 episode, fan-favorite couple Mark Sloan (Eric Dane) and Lexie Grey (Chyler Leigh) joined Meredith on her beach and helped her fight to recover from COVID. Dane shared in a recent interview how the episode brought closure to Mark and Lexie.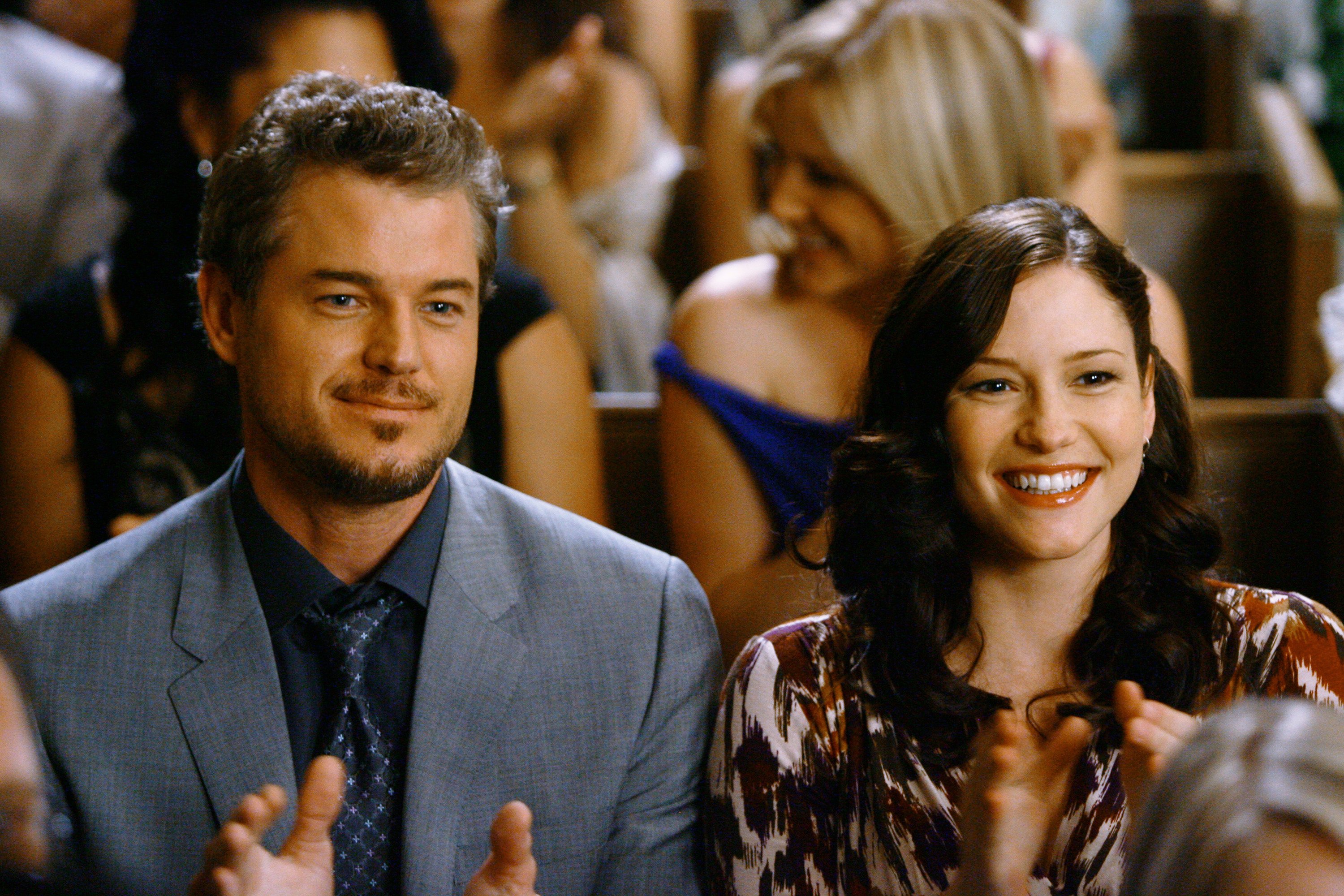 Eric Dane and Chyler Leigh left 'Grey's Anatomy' as Mark and Lexie in season 8
Dane and Leigh both came onto Grey's Anatomy to shake the series up. In 2007, Dane joined Grey's as Derek's best friend, Mark Sloan. Some fans of the show will know that Mark and Derek were close before the plastic surgeon had an affair with Derek's wife, Addison Montgomery (Kate Walsh). However, Dane became a series regular after season 3. 
After finding success in movies such as Not Another Teen Movie, Leigh booked the role of Lexie Grey in season 4 of Grey's. The actor played Meredith's estranged younger sister and an intern at Seattle Grace. 
During season 5, the relationship between Mark and Lexie shifted from professional to romantic. The doctors dated privately before revealing their relationship mid-season. Once they announced they were together, the couple's age difference quickly became apparent. At the time, Lexie was in her 20s while her boyfriend was approaching 40.
Eventually, the pair split up after Mark got his friend Callie Torres (Sara Ramirez) pregnant. However, Mark and Lexie, or "Mexie," remained in love until they both died. In the season 8 finale of Grey's, the exes succumb to injuries from a plane crash. Dane left the show for good in season 9. 
Why Eric Dane says Mark and Lexie 'came full circle'
Following the deaths of Mark and Lexie, some fans thought the power couple deserved a proper sendoff. Many viewers wanted to see them thrive together as Lexie matured. In 2012, Grey's creator Shonda Rhimes said their deaths were the only way the couple could stay together.
Mark told Lexie in season 8 that they were "meant to be." After his guest appearance, Dane said he believes the actors satisfied the theories about what happened to the exes. 
"I think it all came full circle," Dane said to The Hollywood Reporter. "The one question I think that everybody was left with was; obviously, Mark Sloan saying goodbye to Lexie, and she said, 'we're meant to be.' And then Mark passes on, and we don't know what that meant. And now we know Mark and Lexie are together in their parallel universe.
Does the Mark Sloan actor regret leaving 'Grey's Anatomy'? 
Since exiting Grey's Anatomy in 2012, Dane continues to work in television. The actor bounced back with TNT's The Last Ship shortly after leaving the medical drama. More recently, he plays Cal Jacobs on the HBO series Euphoria. 
Even though Dane remains tight with some of his fellow Grey's co-stars, he isn't in a rush to put his medical scrubs back on. The Valentine's Day star said that, although the show gave him a "comfortable life," he doesn't regret leaving the show after eight seasons.
"I'm an actor; I think it's very unnatural for any actor to play the same character for eight years," Dane said. "It's just counterintuitive to what I think I'm doing for a living and what my purpose is with my job. 
"So, as much as I loved being there, and as much as I loved working with the people, I was working with, playing Mark Sloan for 17 seasons just seemed like, I don't know, a little antithetical to what I'm supposed to be doing as an artist," he continued. "And you get to a point where that's all anybody is going to see you as."