'Grey's Anatomy': Eric Dane's Posts a Memento of His Return as Mark Sloan and Fans Are Loving It
Fans of Grey's Anatomy are tuning in each week to see what alums may appear in the Meredith-on-the-beach storyline. The last episode featured Lexie (Chyler Leigh) and Mark (Eric Dane) visiting Meredith (Ellen Pompeo) on the sandy shore, reprising their roles since their characters met their demise in the plane crash of season 8. Dane posted a photo from his reunion with Pompeo, and got an overwhelming response.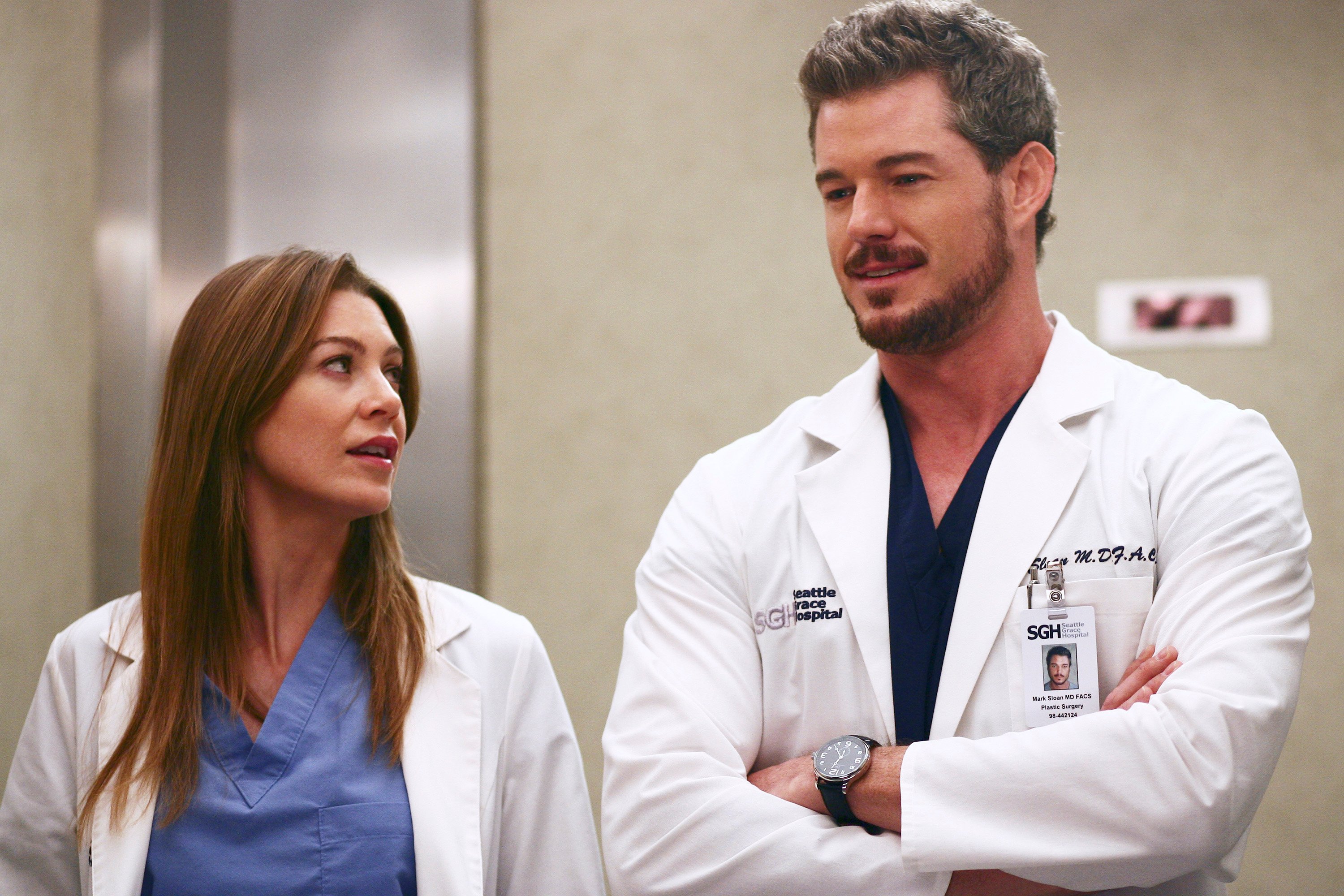 Instagram selfies from Eric Dane and Ellen Pompeo thrill 'Grey's Anatomy' fans
Dane shared a selfie with Pompeo on the now-famous beach, where he gave a warm shout out to his former cast mates.
"It was so great to be back with my people. Felt like I'd never left…," he captioned the photo of himself with Pompeo with the scenic ocean backdrop. Fans didn't hesitate showing their love for the Grey's Anatomy alum.
"I smiled the whole time. I stopped watching after the plane crash and Mark's goodbye episode. I've waited since 2012 for this and I loved every second of it!" a follower posted.
"best episode yet love mark sloan," another wrote. "I love this so much ❤️ I'm so happy to see you on grey's tonight," a fan posted. "SOMEBODY SEDATE ME," a follower commented.
Pompeo posted her own memento with "McSteamy", with a humorous caption alongside the photo of the two.
"Old friends are the best friends," Pompeo wrote. "wait wait….but I don't mean WE are old… I meant that we've known each other a LONG time… yes that's what I mean we are like two spring chicks well one spring chick and one SILVER FOX @realericdane love and appreciate you!!!"
Why did Eric Dane leave 'Grey's Anatomy'?
While rumors always swirl when a Grey's Anatomy star decides to leave the show, Dane attributed his departure in 2012 to changing plots and new opportunities.
"Grey's Anatomy is a world — it's not about any one individual actor, and the storylines were sort of… you know, heading in different directions," Dane told Entertainment Weekly in 2013. "So it was an opportunity for me to go, and I was interested in something different."
Heading the series The Last Ship on TNT after he hung up his scrubs, Dane expressed his affection for the medical drama as well as his excitement on his new role.
"I loved doing Grey's Anatomy," he remarked. "I would have done it until the final episode, but this was something I couldn't pass up."
Eric Dane had no problem recreating 'McSteamy'
The Euphoria star noted how reprising his "McSteamy" role as the hunky plastic surgeon was basically like riding a bike.
"I created Mark Sloan," he told Deadline of his return. "It was not that difficult for me to get back into character."
Relishing the time with his former colleagues, Dane clearly holds a special place in his heart for his Grey's Anatomy family.
"It was like I'd never left," Dane explained. "It was a great day at the beach — It was great to see some of the familiar faces and same crew members, and we didn't skip a beat. I love those people. I spent a significant portion of my life with those people, I'd do just about anything for them."