'Grey's Anatomy': Even Japril Fans Are Admitting the Iconic Romance Was Always a 'Toxic Nightmare'
Grey's Anatomy fans know that they should expect relationships to come and go. But they do have a hard time getting over some love stories. For example, many feel there will never be anyone who is right for Meredith other than Derek.
Some viewers feel that way about the relationship between Jackson Avery (played by Jesse Williams) and April Kepner (played by Sarah Drew), or the couple known as Japril. It seems that they will get their chance to see one of their favorite couples reunited this season.
But there are also fans who aren't so sure it's a good idea.
The relationship that was Japril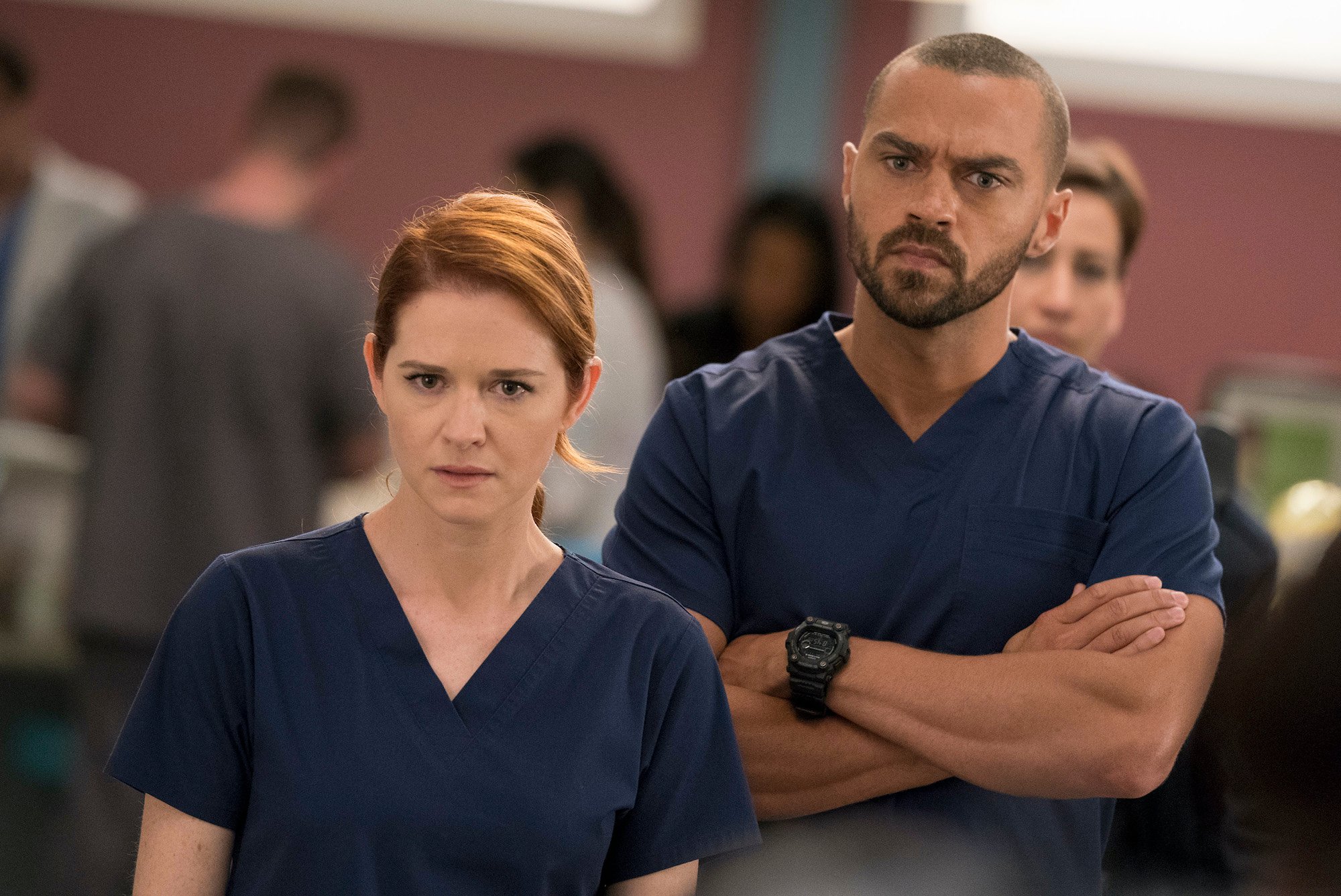 RELATED: 'Grey's Anatomy': Jackson Avery's Custody Arrangement With April Is Much More Civil Than His 'High Conflict' Real Life 1
April and Jackson first appeared on Grey's Anatomy during its sixth season. According to Screen Rant, when they got together, it was intense from the start. The first time they slept together, April regretted their impulsive decision. She had been a virgin because of her deeply held religious beliefs.
Despite that, the couple inevitably got back together, then just as inevitably broke up and got involved with other people. Then Jackson came to her wedding, but they ended up running away together, leaving his date and her fiancé behind.
Their wedded bliss was shattered when April got pregnant, only for them to lose the baby at 24 weeks to a genetic disorder. Their grief drove them apart, and when they decided to get divorced, she hid from him the fact that she was pregnant again.
By the time Drew left the show, April and Jackson had moved on, and they were friends who were co-parenting together like grownups. But that wasn't the happy ending that many viewers wanted for them.
A 'Grey's Anatomy' season 17 reunion
RELATED: 'Grey's Anatomy' Season 17: Sarah Drew Confirms That April and Jackson Have Interacted Since He Started Hooking up With Jo
This season of Grey's Anatomy has brought back several familiar faces, and according to Cosmopolitan, April is one of the characters making an appearance again. The episode she appears in was promoted with a teaser that showed Jackson driving to April's house to make a dramatic declaration.
Many Japril fans are excited to see them together again, and they're hoping that the storyline leads to them reuniting as a couple. But there are also viewers who aren't so thrilled with the idea.
A 'toxic and terrible' relationship?
RELATED: 'Grey's Anatomy': Are Jackson and April Endgame Now?
Fans recently took to Reddit to discuss the problems with Jackson and April's romance and why they didn't think they should get back together.
"Japril – does anyone here want to have a conversation about how toxic and terrible their relationship was? I know a lot of people love Japril, but there's gotta be some people who don't," the original poster said. "I thought their relationship was horrible. Aside from it being annoying, they had clashing beliefs and they weren't honest with each other."
"Although I am a japril fan… while I was rewatching the show, I realized the same thing, it was indeed toxic," another agreed. "I was even surprised to realize that a relationship like that got me really invested."
"You are not alone!! Their relationship from the being to the end was a toxic nightmare," a fan chimed in.
Some people felt that the two worked better together as friends, and hoped that they could stay that way.
"I loved them as friends, and they had good chemistry," someone pointed out. "But their relationship was TERRIBLE."
For some fans, the idea of a Japril relationship renewal is great news. But others feel that it would be a good way to ruin a great friendship.